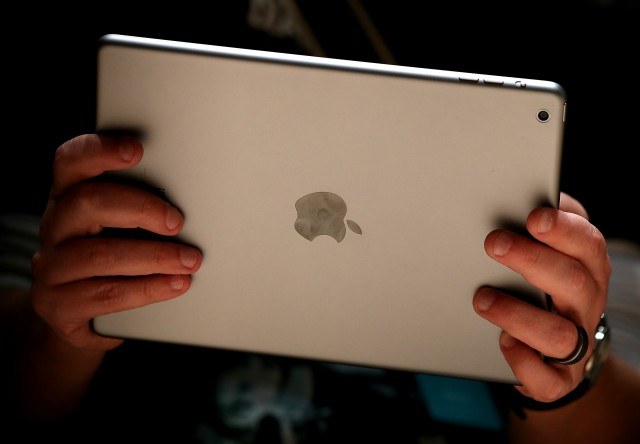 Whether you're an Apple fan or not, you do have to admit that many of their products are extremely influential in the tech industry. While there were plenty of cool gadgets and phones before the days of the iPhone, the release of the iPhone set the bar for what we now consider "smartphones". Then in 2010 Apple again released a new product into the world: the iPad. People weren't sure what to make of the device, as it just seemed like a big iPhone. Now nearly all technology manufactures produce some type of a tablet, and I'm willing to bet many of our readers out there either own an iPad or an Android tablet.
The iPad set out to be the one of the most portable computers ever, but it lacks in processing power. iPads and tablets are great for browsing the internet, reading books, and watching Netflix, but they're aren't the best at performing "heavier" operations that computers excel at. Seeing the success of the iPad, Microsoft would go on to release the Surface Pro: a device that attempted to combine the form factor of the iPad with the processing power of a computer. Their current Surface Pro 3 is the best iteration yet, and it is a fully-functional computer that runs Windows yet it is the size of a large tablet. Well now as rumors have been spreading, Apple could potentially release a similar device.
Apple's current tablet offerings come in either the form of the iPad Mini 3 with its 7.9-inch screen or the more capable iPad Air 2, with its larger 9.7-inch screen. For awhile now, there have been rumors that Apple will release an "iPad Pro", a device with a more powerful processor and a larger screen that ranges in size from 12- to 13-inches, similar to the Surface Pro 3. While it's nothing more that rumors right now, this potential iPad could be a reality quite soon.
A few manufactures of tablet accessories have recently released iPad cases that currently do not fit any iPads on the market. These cases would fit this rumored iPad Pro, so can we expect one of these larger iPads soon? I would certainly think so. Our smartphones continue to grow, so more and more people are using their smaller tablets less and less in favor of their large phones like the Galaxy Note 4, the iPhone 6+, and the Nexus 6. Following the logic of that trend, it would be safe to think that tablets will get larger as well. This rumored iPad would not only have a larger screen, but it could potentially have a more powerful processor, NFC capabilities, and a stylus similar to that on the Surface Pro 3. We have no idea if Apple would make this tablet, but we can definitely expect a new iPad reveled sometime over the second half of this year. So would you use an iPad with a 13-inch screen?
Photo by Justin Sullivan/Getty Images