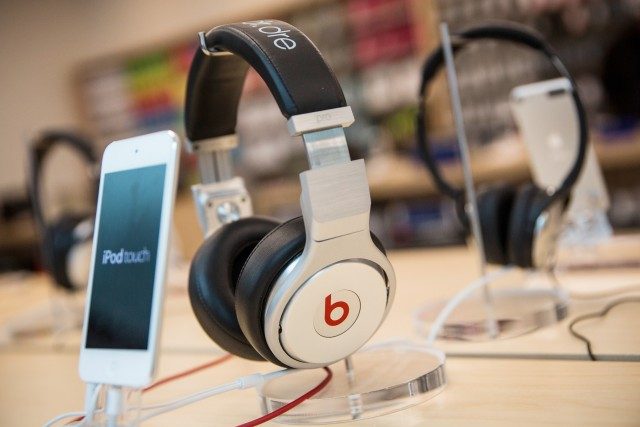 Earlier this week we had an excellent opportunity to speak with Robbreport.com's Editor Bailey Barnard who gave us some clarity on what went into the making of their humongous online Holiday Gift Guide.   It features 80 favorite holiday gift selections in a myriad of verticals such as electronics, art and collectibles, cooking, fashion, jewelry, and many others.    Taking literally the entire year, Robbreport.com's writers were asked to identify some of their most prized picks so that these lists could be created.  And they absolutely nailed it.
When we asked Bailey about his favorite products, he described himself as somewhat of a "tech geek" and suggested the $4000 Audeze LCD-4 Headphones (which we have on this list).   Barnard said the price might be high but you'd definitely "notice the difference," especially if you're a Led Zeppelin fan.   He's also a big fan of wireless Blue Tooth Speakers and suggests taking a peek at their audio gear lists.   Speaking of audio gear….
With the holidays fast approaching, there's still plenty of time to get gifts for your friends and family. As always, audio gear and equipment are still some of the most popular gift ideas for this holiday season. From studio-grade headphones to bluetooth speakers, there's a lot of different products that you can choose from.   Using Robb Report's holiday guide we've identified ten audio gear picks you've got to try out.    Here they are: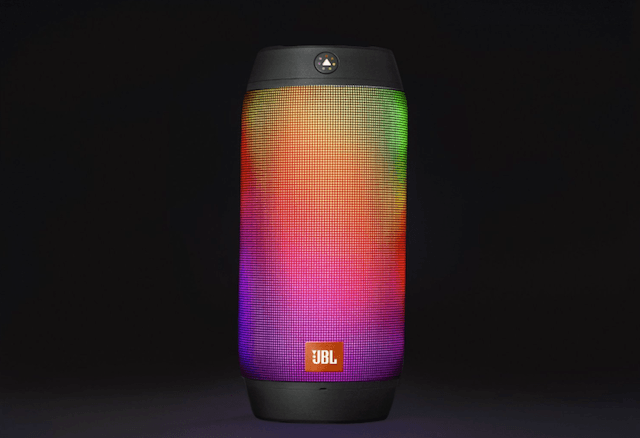 10. JBL Pulse 2 Wireless Speaker – $199
There are a host of different wireless speakers on the market, however JBL's are consistently rated as some of the best. Their Pulse 2 wireless speakers are a great gift for people of all ages. They are portable Bluetooth speakers that light up and change color, making them perfect for party situations. They're rugged and splashproof so you can safely take them outside or to the beach, for example. With it's 6,000mAh battery you can expect about 10 hours of audio playback. But again, these are some really cool speakers especially since it's packed with multiple LED lights. If it's out of your budget, then consider the first generation model as you can find them for around $130.
Photo from JBL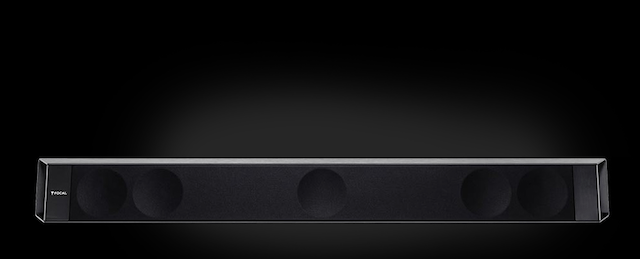 9. Focal Dimension 5.1-Channel Soundbar with Dimension Subwoofer – $1,700
Did you pick up a high-end, 70-inch 4K television this season and need an equally premium home sound system to go with it? Well consider Focal Dimension's 5.1-Channel Soundbar with Dimension Subwoofer. It's a high-end, minimalistic, and all-in-one soundbar that delivers an exceptional listening experience. Despite it's relatively small size, it can transform your television set into a home theater. The soundbar packs 450-watts of power, it has five drivers, and then two subwoofers. You can connect the soundbar to your television set via HDMI or even connect your phone to the device via Bluetooth. It is a bit pricey, but it's one of the more premium home soundbar's that are currently available.
Photo from Focal Dimension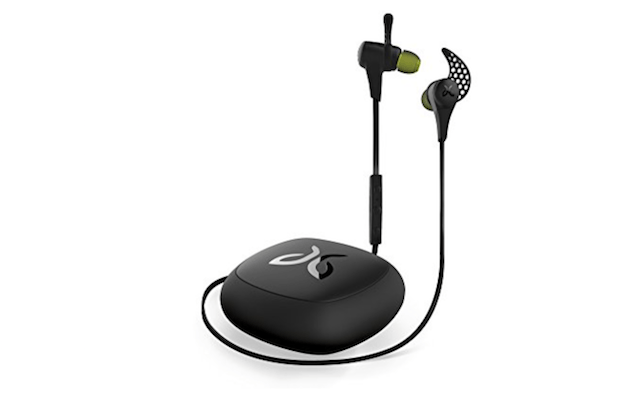 8. Jaybird X2 – $170
Some of the best wireless earbuds that you can currently pick up are the Jaybird X2's. These are the second model from Jaybird, and are just as good as the first ones were. Available in a range of colors, the Jaybird X2's are perfect for everyday use, but especially if you're someone that has an active lifestyle. You can take them on your run or to the gym and not worry as they are sweat resistant. They offer a solid audio experience in a premium and easy-to-use package. With the addition of the microphone, you can also take calls or use voice commands through the headphones. I personally have the first generation model and cannot recommend them enough. They are worth the extra price compared to more affordable Bluetooth headphones that are out there.
Photo from Jaybird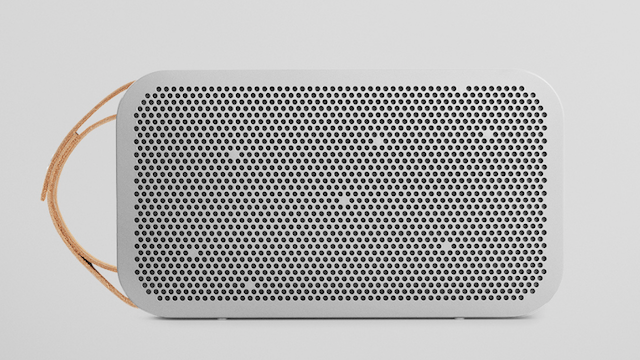 7. Bang & Olufsen BeoPlay A2 – $399 
If you're looking for a more premium wireless portable speaker, then consider the BeoPlay A2 from Bang & Olufsen. When it comes to premium audio equipment, attention to detail, and impeccable design, Bang & Olufsen is certainly an industry leader. It's exceptionally well made, it's attractive looking, but most importantly, it delivers an amazing listening experience (as far as Bluetooth speakers go). Unlike other portable speakers, the BeoPlay A2 has six drivers in total that are located on both sides of the device. Since it's from Bang & Olufsen, you also know you're getting your moneys worth. Throw in an all-day battery life, and the BeoPlay A2 is a solid buy.
Photo from Band & Olufsen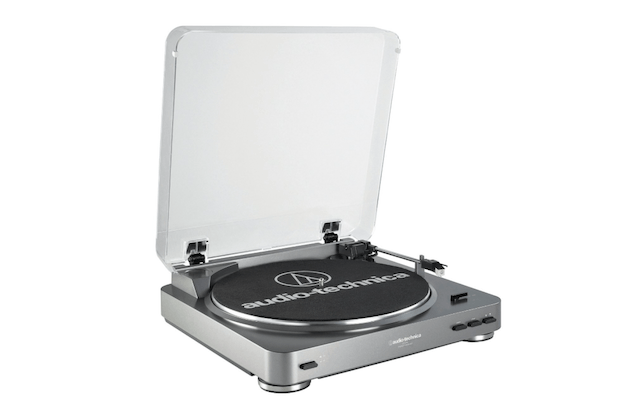 6. Audio Technica AT-LP60 Turntable – $98
Record players and turntables have been making a solid comeback for a number of years, as hard-core music enthusiast prefer to listen to vinyl records. If you're new to the whole vinyl scene and want a solid, entry-level player, then check out the AT-LP60 from Audio Techinica. It consistently gets extremely positive reviews, it's very affordable, it's won a few awards, it's simple to use, and you can hook it up to a variety of different systems. You can even plug it into your computer and convert your old records into digital files. For first-timers or those that want to digitize their collection, the AT-LP60 is one of the best turntables for what it can offer.
Photo from Audio Technica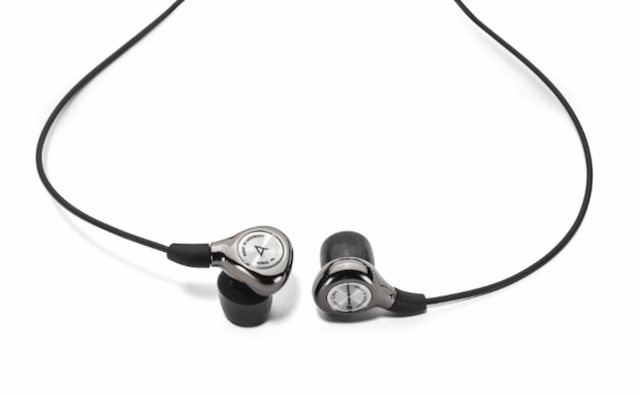 5. Astel & Kern AKT8iE In-Ear Monitors – $999
For the audiophiles out there seeking a new pair of earbuds, take a look at Astel & Kern's AKT8iE in-ear monitors. These reference grade earbuds deliver a top-of-the-line listening experience in the form of earbuds. Designed by Beyerdynamic and constructed by hand in Germany, the AKT8iE's are some of the best in-ear monitors/earbuds that money can but. The feature Tesla drivers and moving coil transducers that consistently offer one tesla unit of magnetic force. You'll need a pretty high-end setup to really appreciate what these earbuds offer, but chances are, if you're buying $999 earbuds, you probably already have an impressive setup.
Photo from Iriverinc.com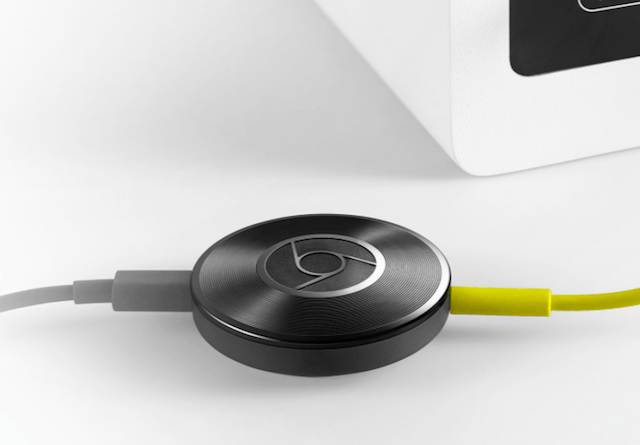 4. Chromecast Audio – $35
Google's newly introduced Chromecast Audio is easily one of the best and most affordable ways to convert any set of speakers into "smartspeakers". It's a small and simple device that you can plug into a range of different speakers that allows you to then steam music to over WiFi. Great for people that already have a nice speaker setup who want to bring it into the 21st-century, the Chromecast Audio can support speakers that use RCA, 3.5mm, or Optical inputs. The best thing is is that it only costs $35 dollars.
Photo from Google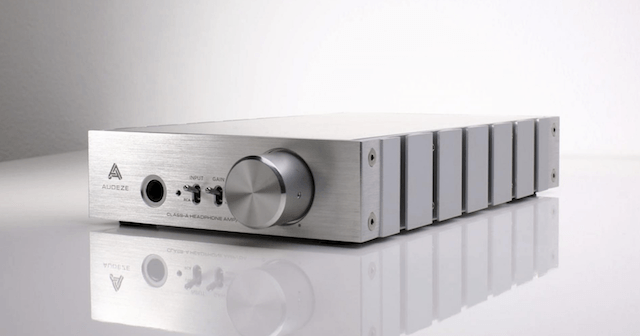 3. Audeze Deckard Headphone Amplifier and DAC – $699
If you want to take your listening experience up to the next level, a headphone amplifier or DAC is the way to go. The Audeze Deckard Headphone Amplifier and DAC is a great product for hardcore audio listeners at a fairly competitive price. It has a clean and attractive design, it supports up to 32-bit 384 kHz files, and it's a great two-in-one system. Again, you'll definitely need some high-end headphones to truly appreciate this device, but you probably already have a pair if you're looking at $699 dollar headphone amplifiers.
Photo from Robb Gear/Robb Report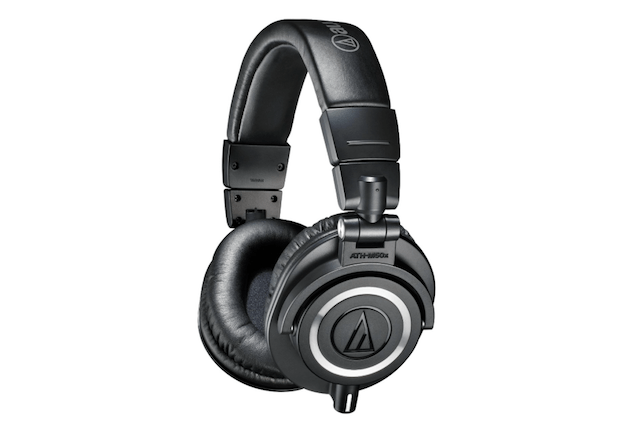 2. Audio-Technica ATH-M50X – $149
So you are looking for a pair of quality studio headphones, but you don't want to break the bank. Well Audio-Technica's ATH-M50X's are easily some of the best headphones on the market, especially for what they cost. These headphones are used by professional record producers and music enthusiast alike. They are consistently rated as some of the best headphones on the market and offer a listening experience that rivals headphones that cost over $400 dollars. They pack a big sound and you will most likely not be dissatisfied with these headphones. Just do a quick search on the internet for them, and you'll see everyone giving them rave reviews. For $149 dollars, the ATH-M50X's cannot be beat. In fact, I would go as far to say that these are better than nearly all of the Beats by Dre, in terms of audio quality.
Photo from Audio Technica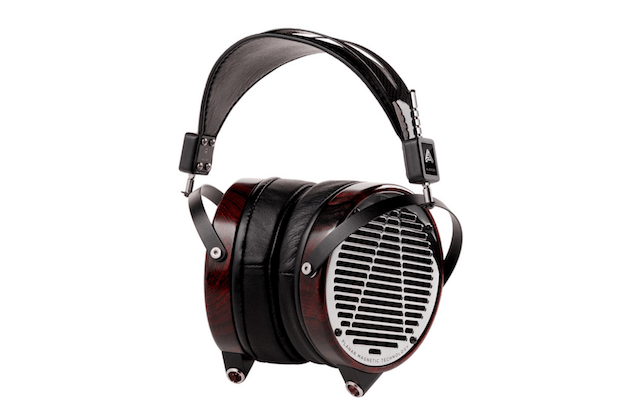 1. Audeze LCD-4 Headphones – $3,995 
If you're ready to dive headfirst into the world of audiophiles and want some of the best headphones money can possibly buy, regardless of price, take a look at the LCD-4's from Audeze. These are professional, reference-grade studio headphones that are essentially the Rolls-Royce Phantom of the audio world. Made from leather and metal, these planar magnetic headphones feature the latest and greatest headphone technologies. They feature neodymium double flexor magnets which are used to deliver one of the purist audio experiences imaginable. The have a frequency range of 5Hz to 20kHz extended out to 50kHz and have less than 1% of harmonic distortion experienced throughout the entire frequency range. Couple these headphones with their amp that we previously looked at, and you'll have one of the best setups imaginable.
Photo from Robb Gear/Robb Report