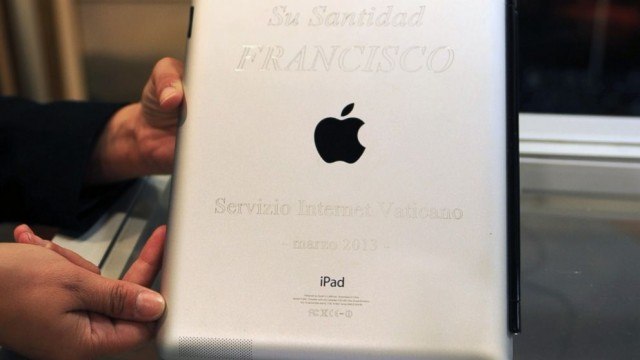 You can pick up a new iPad Air 2 for $499, which certainly makes it one of the most premium tablets currently on the market. Still that price comes nowhere close to an iPad that was auctioned off recently for $30,500 dollars. The reason for this incredible price tag? Well it used to belong to Pope Francis. We have often seen the Vatican auction off various items that were used by the Pope, like a few Harley-Davidson motorcycles, and this is the most recent item that has been sold.
The auction took place in Uruguay under the Castells auction house, and this was one of the most sough-after items. The iPad has been inscribed with the message "His Holiness Francisco. Servizio Internet Vatican, March 2013" and it even comes with a certificate of authenticity that has been signed by Pope Francis' secretary, Fabian Pedacchio Leaniz. All of the proceeds from the sale of this iPad were donated to a local high school known as Francisco de Paysandu.
The ironic thing however, is that this is an iPad 2 which is now fairly dated by todays standards. But given that background of the iPad it is still very special. Still all of the money was donated to a good cause, so at the end of the day all parties involved benefit from the auction of this holy iPad.
Photo from Miguel Rojo/AFP/Getty Images