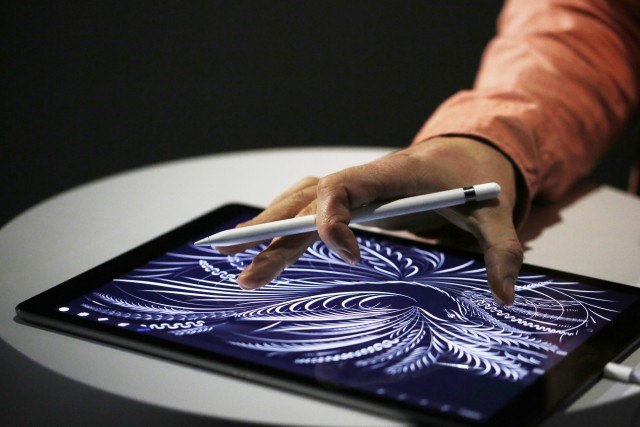 On September 9th, Apple unvield a range on new products including the new iPhones and the new iPad Pro. Rumors surrounding the iPad Pro have been out there for sometime now, and many are excited to see that it is in fact a real product. It's the largest, most powerful, and most capable iPad that Apple has ever created which makes it a compelling device for many, however I don't think it's worth buying.
Before we get into it, this article isn't meant to necessarily bash Apple. I personally use a MacBook and an iPad on a daily basis, and am more than pleased with them. But this new iPad? Well, not so much. Let's get the specs out of the way first. With it's 12.9-inch Retina screen, the iPad Pro is the largest tablet Apple has ever designed, and one of the largest tablets currently on the market. The screen is so nice, that it actually has more pixels than the 13-inch Retina MacBook Pro. It's rocking the newest A9X processor (their fastest, most powerful to-date), it has 4GB of RAM, an 8MP camera, two microphones, four speakers, Touch ID, a 10 hour battery, and it comes in 32GB and 128GB configurations, and the highest-end model can even offer 4G support. All of that comes in pretty, all-aluminum package that only weighs 1.57 pounds and it's 0.27-inches thick. Additionally the iPad Pro can use a brand-new keyboard that doubles as a screen protector and an advanced stylus which are sold separately. On paper, this is an attractive tablet for sure.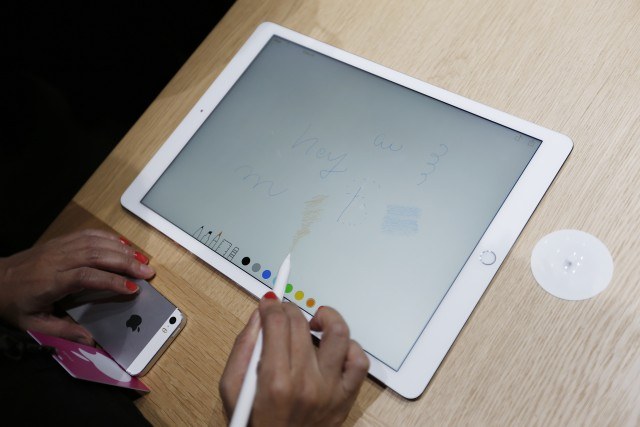 But then you look at the price-tag. The base Wi-Fi 32GB model starts at $799, it's $949 for the 128GB version, and the top-of-the-line 128GB model that has both Wi-Fi and cellular costs $1,079 dollars. That's a lot of money for a tablet for sure. It is Apple, so naturally you'll be paying a premium, but is it too much? I think so. Additionally the extra Smart Keyboard is $169 and the Apple Pencil in $99. While those are optional extras, you don't really get the full use of the iPad Pro without them. So if you were to get the base iPad Pro with both of those accessories, you're looking at $1,067 dollars before taxes. Also if this device is really many to replace a laptop, 32GB of storage is certainly not enough, so you'll have to upgrade to the $949 128GB model.
The thing is, while Apple seems to be positioning the device as an ultra-portable PC, the iPad Pro isn't really one because it's running iOS. There's nothing inherently wrong with iOS, but it's not a full-fledged computer operating system even though the device costs more than many laptops. In fact, if you get the base model and the accessories, it costs more money that the 13-inch MacBook Air, an objectively more capable device as it is a flaptop running OS X. Then you compare the iPad Pro to other alternatives on the market, and it seems weird as to why anyone would buy this. The base Surface Pro 3 also costs $799 and is a similar device. However it's a true tablet-computer that has an Intel i3 processor and it runs full Windows 10. On the Surface Pro 3 you can run desktop applications like Adobe Photoshop, for example. On the iPad Pro, you're limited to the iOS App Store. So while the iPad Pro is positioned as a PC replacement, at the end of the day, it's still just a tablet, which are by their very nature less capable than computers.
While the iPad Pro is certainly a high-end tablet with beautiful hardware, it's not worth the price given what its capable of doing in my opinion. You can get a MacBook Air for less money or better alternatives that are more capable, like the Surface Pro 3. Now if the iPad Pro ran OS X, I think it would be worth it. But it doesn't. So just go ahead and get a MacBook instead or the Surface Pro 3, as both of those devices are objectively more capable. The only people that I can see benefiting from the iPad Pro are maybe graphic designers or doctors who already have a desktop computer and need something more portable. At the end of the day, the iPad Pro just doesn't seem to be worth the money, at least in my opinion. But what do you guys think? I personally use my iPad for media consumption and do all of my content creation on my computer. Just try to do all your work on a tablet instead of a computer for a week. I'd bet that you'd be returning to the computer.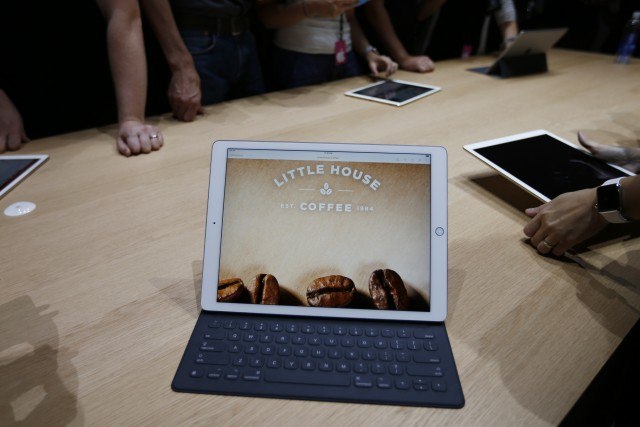 Photos by Stephen Lam/ Getty Images