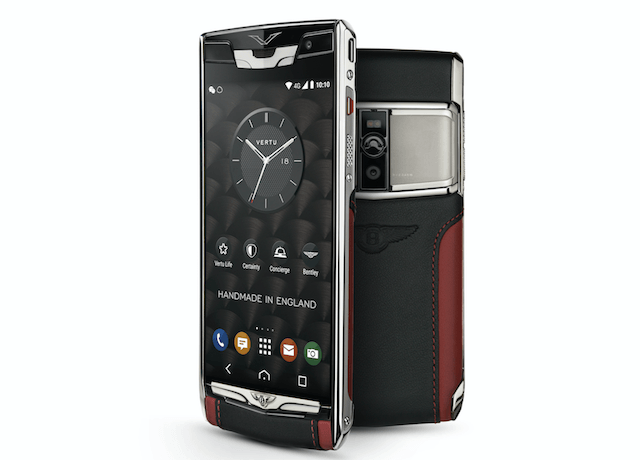 Vertu is a luxury cellphone manufacturer based in England that designs and creates high-end devices made from luxury materials. Their phones retail for thousands of dollars and are often made with materials like titanium, diamonds, and even real gold. The company has had relationship with Bentley for sometime now, as the two created a phone in the past. Well they have recently updated that old model, and now Bentley and Vertu are proud to launch the new Signature Touch for Bentley smartphone.
The new Signature Touch for Bentley from Vertu is an Android cellphone that features a host of modern specifications. It has the latest Snapdragon 810 processor, 4GB of RAM, 64GB of internal storage, a mircoSD slot, a 21MO camera, deal LED flash, 4K video capabilities, a 3,160 mAh battery, and a 5.2-ich 1080P screen. The device ships with Android 5.1, which is a shame since Android 6.0 has already been released.
Outside of those features the phone has distinct Bentley style themes. The titanium phone is wrapped in Bentley's signature leather, it's handmade in England, and it even has Dolby Digital Plus virtual surround sound. And of course, it has the Bentley logo which is found in a few different spots. Vertu's devices also come with unique software features like their own concierge service which is built right into the phone. It's certainly a luxury phone, and with it comes a "luxury" price tag.
While the phone will release on January 28th and no official prices have been released, the standard Vertu Signature Touch phones retail for $9,000 dollars. And remember, this is a special-edition model so it will most likely cost even more than that. So who would really spend that kind of money on a smartphone? Probably the same people that drive a Bentley, of course.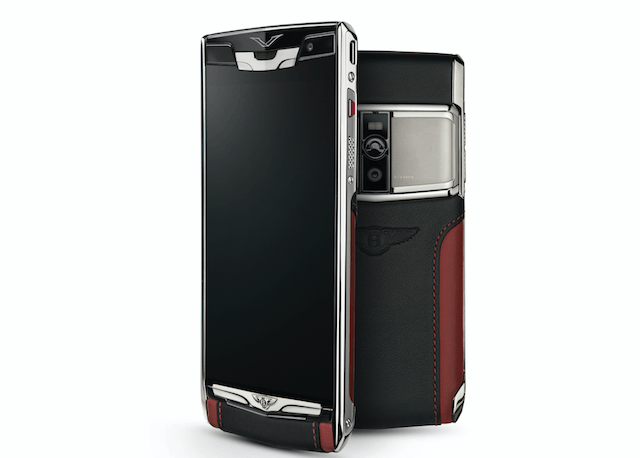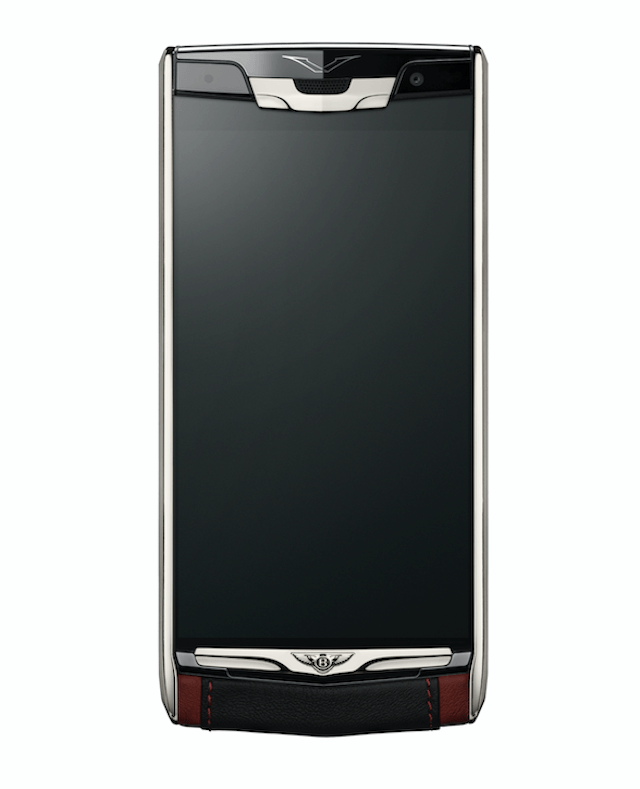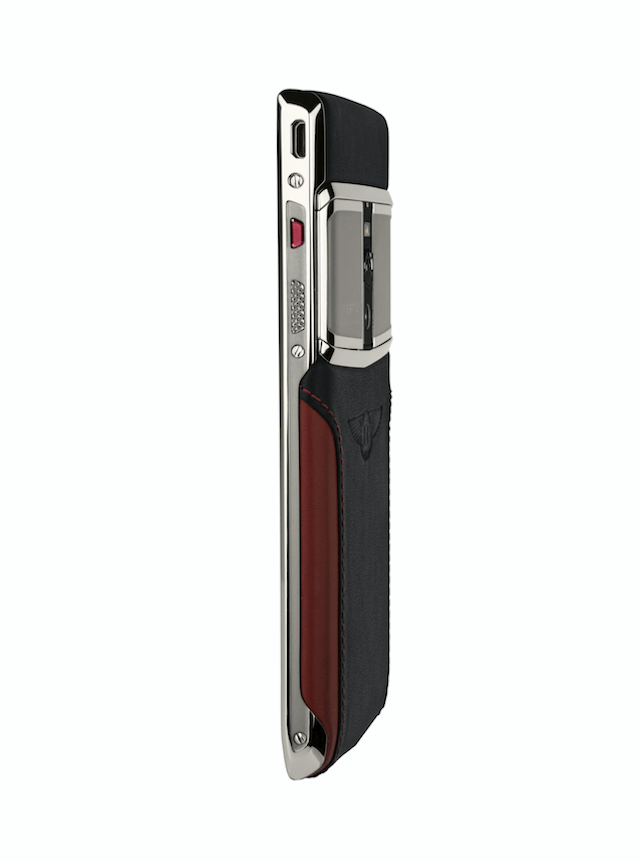 Photos from Bentley