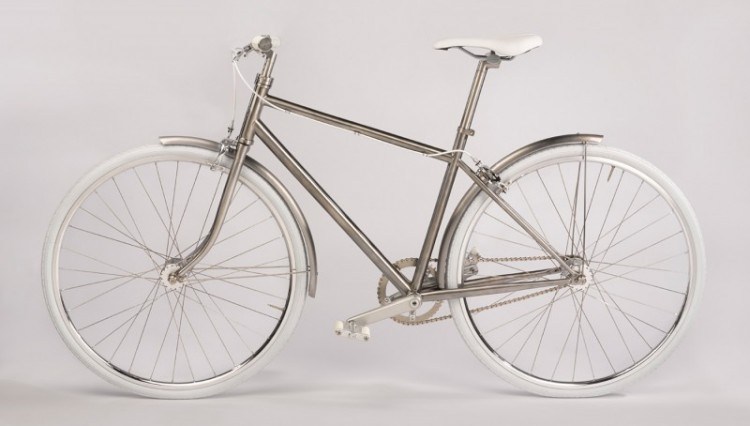 Ai Weiwei is one of the most famous Chinese artists in the present era. In part, he is known for his documentaries, with examples including but not limited to Chang'an Boulevard, which examined Beijing's changing landscape along its most iconic avenue; Little Girl's Cheeks, which sought an explanation for the student casualties of the Sichuan earthquake in 2008; and A Beautiful Life, which covered a Chinese man named Feng Zhenghu's efforts to return home in spite of the Chinese authorities' reluctance to let him back into the country. However, it should also be noted that Ai Weiwei has created a number of visual artworks as well as been involved in a number of architectural projects, with the most famous example being his stint as the artistic consultant for the Bird's Nest stadium completed for the 2008 Summer Olympics in Beijing.
With that said, it is important to note that while Ai Weiwei is well-known for his role in contemporary Chinese art, he is also well-known for being a political dissent who has criticized the Chinese government's stance on human rights as well as the corruption that can be found within its ranks. This led to his arrest in 2011 on allegations of economic crimes, but in the end, no official charges were ever laid, though he was not permitted to leave the country until 2015. Since that time, Ai Weiwei has remained a critic of the Chinese government in spite of the pressure placed upon him and the people associated with him.
Given this, it should come as no surprise to learn that Ai Weiwei has stated that art cannot be separated from politics. This is not an unpopular opinion, considering the sheer number of artists who have used their artworks to communicate political messages, with examples ranging from the artisans who created ancient Egyptian monuments as a way of ensuring eternity for their political masters as well as a way of communicating their unshakeable power in a time before telecommunications to Francisco Goya, the Spanish painter who expressed his feelings about the horrors of the Peninsular War through a series of powerful prints called The Disasters of War. However, it is clear that Ai Weiwei is willing to show this principle through his actions as much as he is willing to state it, which is something that deserves considerable respect.
What Is Ai Weiwei's Untitled Bicycles?
Regardless, one of Ai Weiwei's latest visual artworks, Untitled Bicycles, is another example of this principle in practice. In brief, it consists of 60 bicycles that have been custom-made using stainless steel, thus resulting in functional two-wheelers that should be more than strong enough to withstand normal use. Furthermore, each example bears a picture of the artist's face stamped onto its seat, while the rest of its structure is made up of much simpler and much starker colors exuded by metal bodies and white tires.
For what it is worth, Untitled Bicycles has a rather simple and straightforward meaning, which is well-suited to such a simple and straightforward artwork. In brief, the bicycle is a recurring symbol in the artist's work, which should come as no surprise to learn because the humble two-wheeler remains one of the most popular means of transportation throughout China in spite of decades and decades of incredible economic progress. As a result, the entire artwork is meant to be an expression of the human need for mobility as well as in a more abstract sense, the human need for freedom of expression, which is a paraphrasing of the artist's own words. A sentiment that fits in well with the rest of what Ai Weiwei has created.
Since each of the 60 bicycles are functional, some people might be curious about whether they can buy one for themselves, whether for their collection or for use as their latest means of transportation. For a time, Untitled Bicycles was shown at the Brooklyn Museum's 2014 exhibit called Ai Weiwei: According For What?, but it should interest said individuals that the 60 bicycles are now being put up for sale. Since it is an artwork, there is no perfect estimate of the value of each part of the artwork, but each bicycle is being sold at $27,500 through said museum, which falls within previous estimates of somewhere between $25,000 and $35,000. As a result, people who are interested in Ai Weiwei as well as owning part of his art should make sure to contact the Brooklyn Museum as soon as possible to learn more about the opportunities that are available as well as the exact details of the transaction that they are interested in.
Final Thoughts

By all indications, Untitled Bicycles will be far from the last of Ai Weiwei's artworks, seeing as how he remains an active member of the contemporary Chinese art scene, which has seen a revival in recent decades because of the opening of the country as well as other reasons. This means that people who are interested in what he is doing but not particularly interested in buying one of the 60 bicycles should not be particularly concerned about missing out on said opportunities, since chances are good that more will come along in due time.
References: