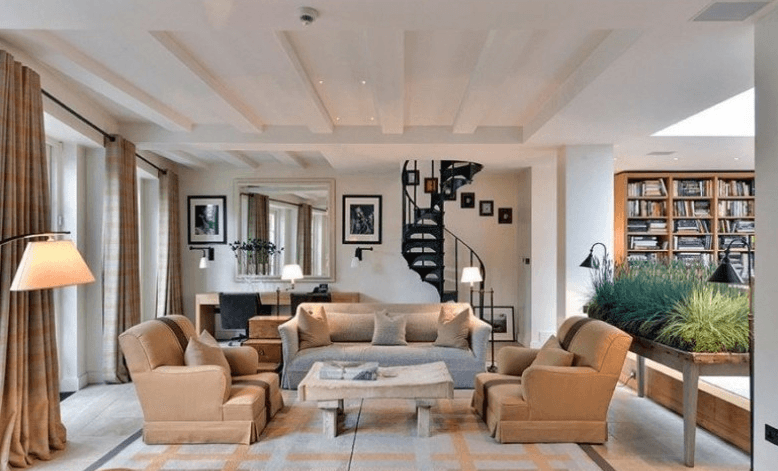 Want to live like a rock star? Another opportunity to buy a famous musician's pad has emerged, this time in Jolly Ol London..
According to reports, legendary Police front man Sting has put his London townhouse on the market. The townhouse is a beautiful fusion of Georgian and Queen Anne architecture located in the heart of London. It was built over 300 years ago, but has been renovated to perfection of the past several years.  Despite being a townhouse, you'll have no worries about size. Sting's pad features seven bedrooms and six bathrooms over 8,500 square feet.
Some highlights of the pad include marble floors, a corkscrew spindle staircase, wood-burning fireplace, a media room and outer garden. You can be sure that this townhouse is going to cost you a pretty penny. We're guessing it is going to be listed somewhere around $30 million (about 18.5 millon pounds)
Don't worry about Sting though – he and his wife Trudie have two other homes – one in Malibu, California and the other in Central Park West.