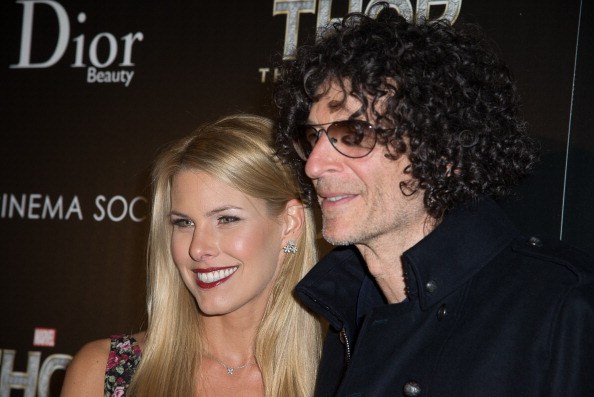 This past year Forbes announced that Howard Stern was one of the highest paid TV personalities in America. With a plethora of revenue streams coming in Stern has continued to boost his net worth since the Sirius deal. As of 2014, the shock jock's net worth has reached $500 million. Who says money can't buy love?
Stern spent $10 million dollars on closet renovations for his model wife Beth Ostrosky. This comes not too long after he dropped $52 million on the ocean front Palm Beach mansion. Who can blame him right?  As for the closet, it's speculated to be about 1,000 square feet. Because of the size of the closet, contractors are going to have to move the grand staircase in the 18,000 sq. ft home to a different location. Stern enlisted Woolens General Contractors for the job, who filed a work permit with Palm Beach Country that simply says "interior renovation" and "new roof".
Stern bought the mansion last May, which is next to billionaire investment fund manager Nelson Peltz. Ultimately, the actual closet will only cost $500,000 (yes we said ONLY $500,000), but the total sum of work, which does include a new kitchen, will set Stern back $8 – $10 million.
The America's Got Talent judge rakes in an estimated $95 million a year just through TV. The renovations on his new home will make his mansion the most expensive property on the island. Congrats on the home Stern, but more congrats on keeping Beth happy.
Photo by Dave Kotinsky/Getty Images