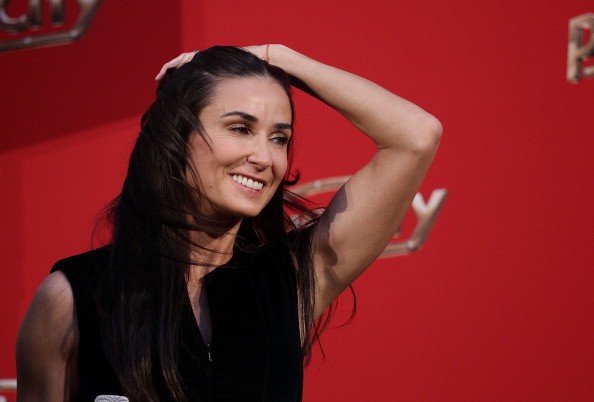 Actress Demi Moore has reportedly decided to put her San Remo Triplex apartment on the market. The apartment was last in the news last year when Moore was going through divorce proceedings with ex-husband Ashton Kutcher. According to reports, Moore wanted Kutcher to pay for renovations for the apartment which was guestimated to be worth around $40 million.
News has now surfaced that Moore is quietly showing the apartment with a two-bedroom ground floor unit as part of a mega-package for $75 million. For those of you who have no clue what San Remo is – it's one of the highest profile buildings in New York. The Central Park West located home is in famed Emery Roth-designed Art Deco building that is the dwelling of many celebrities. If you buy Moore's pad for $75 million don't be surprised if you see uber-famous people like designer Donna Karan, Steven Spielberg, Glenn Close or Tiger Woods. The late Steve Jobs was (and his estate may still be) an owner as well.
There is no news at the moment on the dimensions and luxuries that Moore's place has to offer, but you can bet it's enough to carry such a hefty price tag. Dustin Hoffman recently sold his San Remo Triplex for $21 million. We will keep you posted on any news regarding Moore's place.
Photo by Andreas Rentz/Getty Images