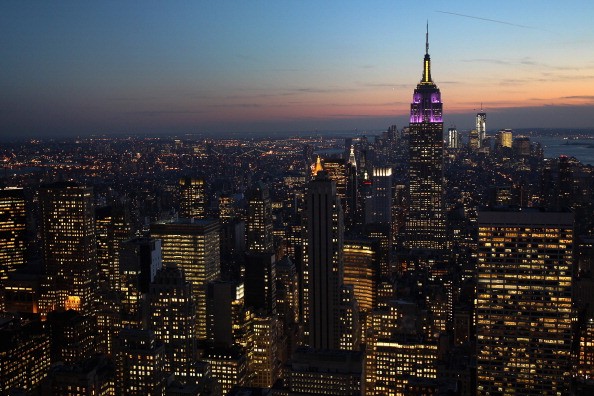 Living in New York City is more fun when you're a wealthy celebrity. Why? Because then you have the means to purchase a luxe penthouse or apartment to call your own. Celebrities own some of the most expensive real estate in the heart of the city, and they have what it takes to enjoy all the extra amenities. If you are looking into making a move to the big city, you might want to see what a few million dollars can buy. These 15 celebrities have the most expensive homes in New York City.
(Photo by John Moore/Getty Images)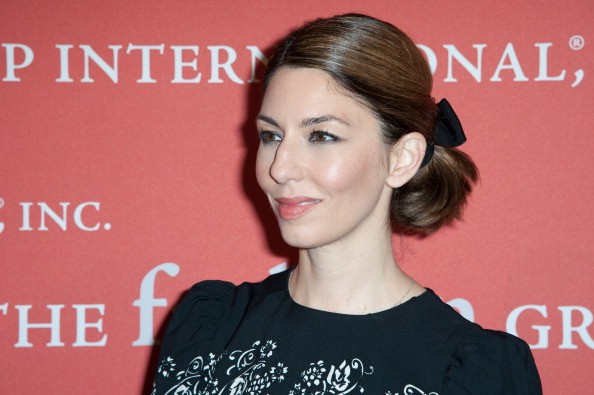 Sofia Coppola – $13 million
She's a movie director with deep pockets and a famous family. She also has one of the most expensive apartments in New York City. Her home on Morton Street sits along a tree-lined street with picture perfect sidewalks and views of a lovely neighborhood. What makes this home particularly appealing to anyone looking to live in the city is the fact that it comes equipped with a 2,000 square foot private garden, which is virtually unheard of in the city. Her home is worth more than $13 million, and she picked it up for just under $10 million.
(Photo by Dave Kotinsky/Getty Images)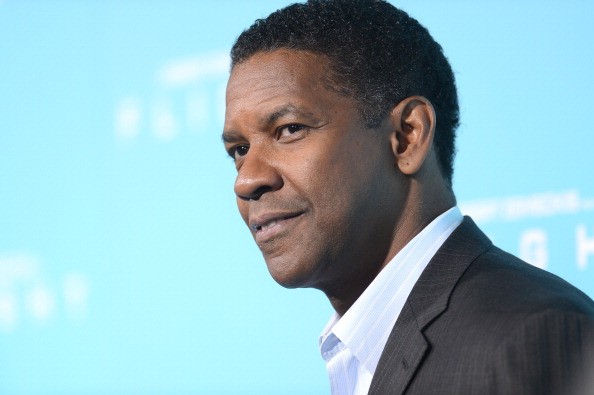 Denzel Washington – $13 million
He's one of the most famous actors of all time, and his long and awesome career has afforded him one of the most expensive properties in New York City. His home sits in 15 Central Park West, which is known to natives as the Tower of Power. This building is one of the nicest and most luxurious in the city, and it is home to several famous faces. Washington lives here in a large apartment with three bedrooms and four bathrooms, along with several other private amenities and upscale items.
(Photo by Jason Merritt/Getty Images)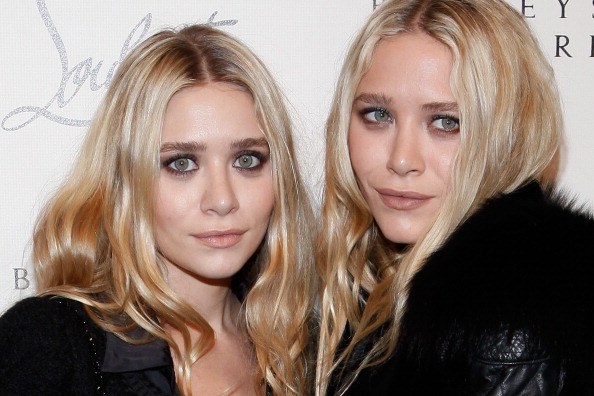 Mary-Kate Olsen – $13.5 million
The former child star and entrepreneur lives in a very expensive New York City apartment. Her home is one she shares with her much older fiancé, but that doesn't make it any less luxurious. Her town house is located in Turtle Bay. It has five bedrooms and more than 8,000 square feet of living space, which is just perfect for the two of them. It also has a ballroom, an elevator, and a fountain in the courtyard, which is not quite as great as the private garage, which almost no one in NYC has.
(Photo by Cindy Ord/Getty Images)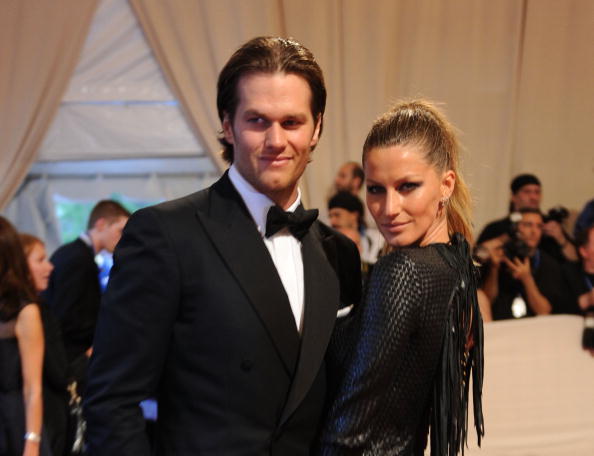 Tom Brady and Gisele – $14 million
He's a famous football player and she's one of the most beautiful supermodels in the world, and it only makes sense they would choose to live in one of the most elaborate and nicest buildings in the city. Their On Madison apartment is on the 47th floor and has floor-to-ceiling windows with views of the bay and the city. The condo features every possible upgrade, including a lot of marble countertops and flooring, and it's views are almost impossible to beat. This home is valued at just over $14 million, which is a nice addition to this family's house collection.
(Photo by Stephen Lovekin/Getty Images)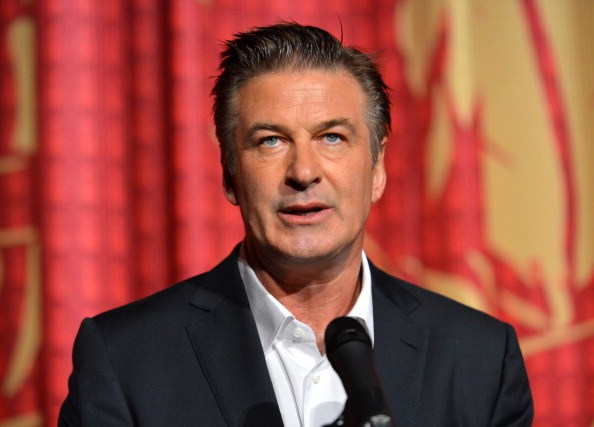 Alec Baldwin – $14.75 million
He's a famous actor, so he should have a great apartment in the greatest city in the world. It's actually two homes in one, but that doesn't matter now that it has so much additional square footage. Their penthouse is a duplex that occupies the 12th and top floor of their building, which was built in the 1920s. Their new addition is on the 10th floor, which means that the apartment is quite large. They have several unbeatable amenities in their home as well, such as a playroom and a fitness center.
(Photo by Alberto E. Rodriguez/Getty Images For AFI)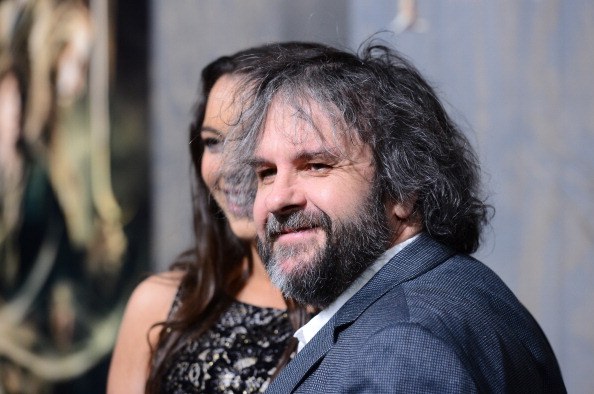 Peter Jackson – $20 million
He's produced some of the biggest movies of all time and he has some money to show for it. He spent $20 million on his Tribeca penthouse, which is actually two connected penthouses pulled together to make one large home. It has more than 9,000 square feet of living space, more than 8 bathrooms and 10 bedrooms. He just sold his home, but the rumor is that another celebrity made the purchase. While it's currently unknown who that buyer might be, the rumor has it that it's country superstar Taylor Swift.
(Photo by Mark Davis/Getty Images)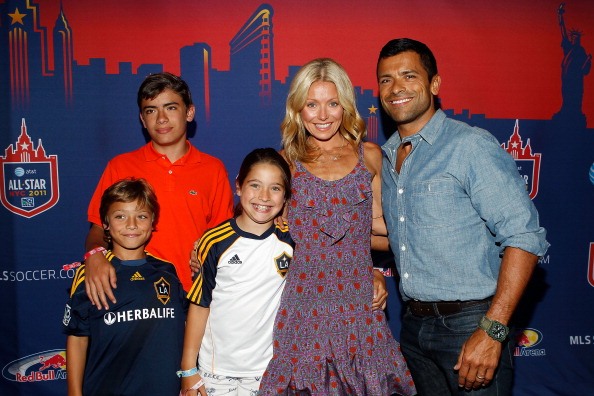 Kelly Ripa and Mark Consuelos – $24.5 million
The talk show host and her handsome husband have a large penthouse that they spent years remodeling. The penthouse recently sold to an unknown buyer, and it looks like this family is moving on up. However, their current (almost old) digs feature 5 bedrooms, four bathrooms, white oak floors and an outdoor fire place on their private rooftop deck. The home is also located in building with a few other famous faces, including Nicole Kidman, Leonardo DiCaprio and Harvey Weinstein. The couple spent 2 years renovating, but it's time for them to move again.
(Photo by Mike Stobe/Getty Images for the New York Red Bulls)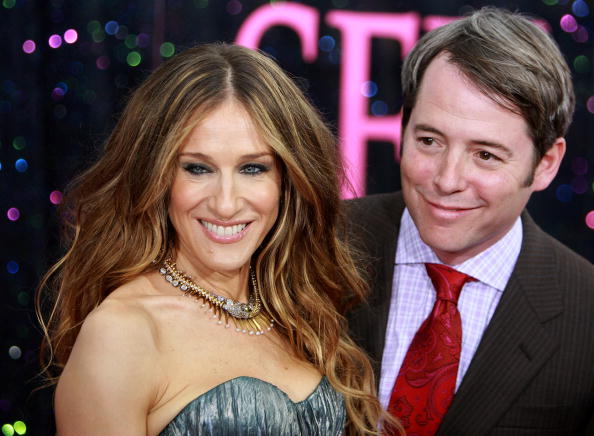 Sarah Jessica Parker and Matthew Broderick – $25 million
She's the famous star of Sex and the City and he's big on Broadway and for his role as Ferris Bueller. Their home was a flip they purchased for $19 million a few years ago and renovated and put on the market. The house has more than 6,800 square feet and five bedrooms. There are seven fireplaces for those cold winter nights, and even a courtyard patio that features lovely views and a very private space. The building has 24-hour security and some other really high-tech features.
(Photo by Stephen Lovekin/Getty Images)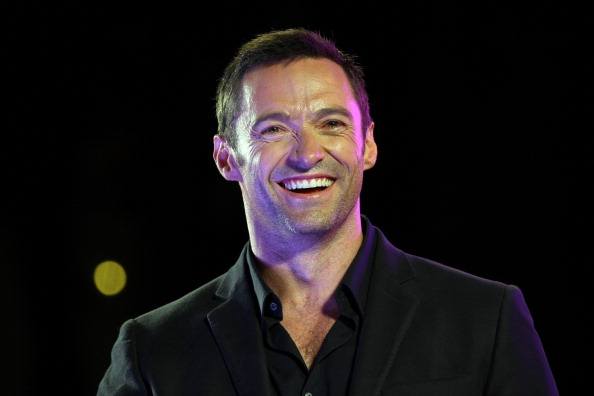 Hugh Jackman – $26.5 million
He's known for his role as Wolverine, but he's a nice guy with a really nice apartment in New York City. His 11,000 square foot condo consists of three levels and a gorgeous view of the Hudson River. It has its own wine cellar, a professionally upgraded kitchen, a sauna, a private gym and a private library. It also has 5 bedrooms, which makes it a great family home in a great neighborhood. The star purchased the house for nearly half the original asking price a few years ago from a technological billionaire looking to move out of the apartment.
(Photo by Neilson Barnard/Getty Images)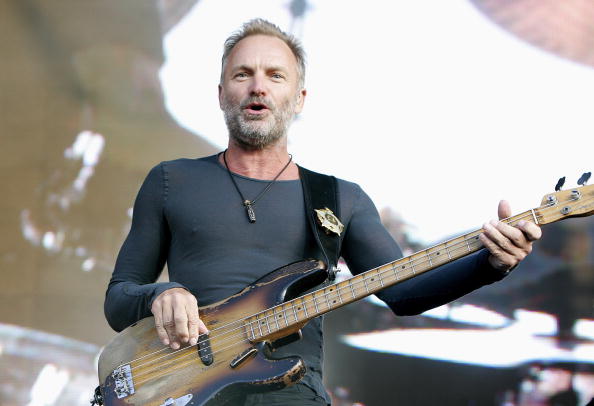 Sting – $26.5 million
Sting and his wife Trudie live in a lovely home that's worth a lot of money. Their condo is located at Central Park West, which means they have several neighbors on this list. It's one of the most exclusive addresses in all of Manhattan and the building is filled with famous faces and wealthy people. The condo has more than 5,500 square feet of living space and great views of the surrounding area. The home is worth more than $26.5 million today and will probably continue to increase in price because of its stellar location.
(Photo by Jo Hale/Getty Images)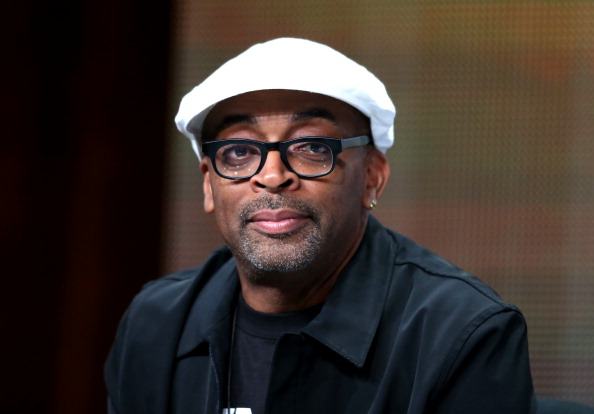 Spike Lee – $28.5 million
This Upper East Side apartment has some serious space. There are five bedrooms and six baths in addition to three half-bathrooms perfect for guests that come to visit when parties are being thrown. The house also features a library and a number of skylights that make it look wide open and bright, something that many New York City apartments lack from the sheer lack of space for windows and skylights. The house also has a gym and a library in addition to a basement. It's for sale now, and the price has dropped almost $4 million in the past few months.
(Photo by Frederick M. Brown/Getty Images)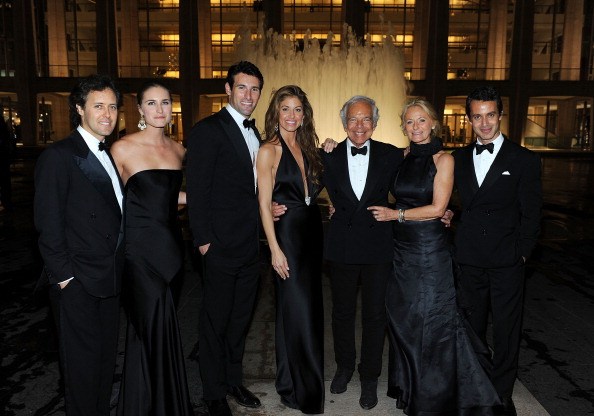 David Lauren and Lauren Bush Lauren – $28.5 million
This couple bought their trio of townhouses from famed celebrity photographer Annie Leibovitz earlier in 2014. Located in the West Village, their home is large and lovely. The house features 10,000 square feet of living space and a central garden. Each one was built in the 1830s and have been completely remodeled since. Leibovitz began purchasing the homes in the early 2000s and remodeled each and every one of them in the time she had them, which leaves them open for this young couple to begin their own family.
(Photo by Larry Busacca/Getty Images for Ralph Lauren)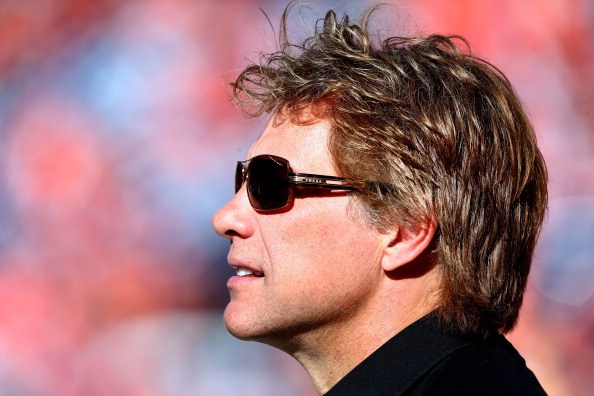 Jon Bon Jovi – $37.5 million
He's one of the most famous rock stars in the world, and he can afford to live the luxe life in New York City. His SoHo apartment is complete with six bedrooms, a rooftop deck perfect for parties with the setting sun in the background, a media room, fireplaces that will warm you right up when the NYC winter attacks and so much more. The home was on the market for over $42 million this year, but Bon Jovi has dropped the price significantly after no interest in the apartment was shown.
(Photo by Elsa/Getty Images)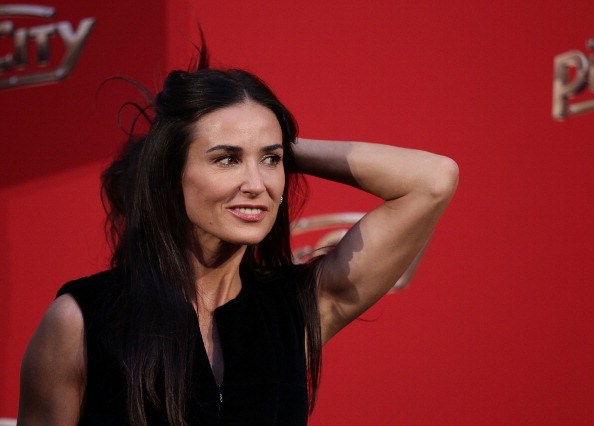 Demi Moore – $75 million
She lives on the edge of Central Park in the San Remo building. The building itself is an art deco icon, with gorgeous views of the city and the park. She has a triplex at the top of the building and a two bedroom apartment at the bottom (maybe for her guests?). She lived in this apartment during her marriage to her ex-husband, Ashton Kutcher, and she's also lived there with all three of her children. The house is a large one in one of the most celebrated buildings in the area, which makes it exceptionally valuable.
(Photo by Andreas Rentz/Getty Images)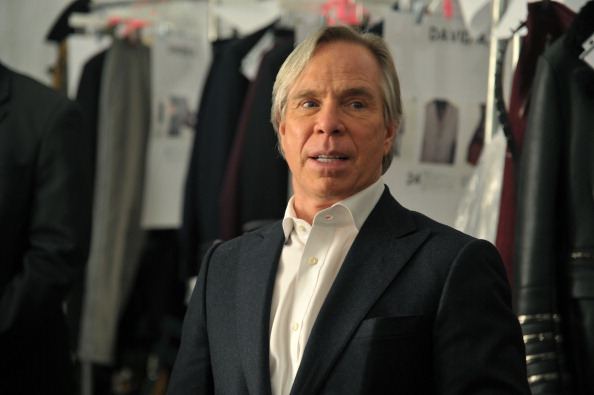 Tommy Hilfiger – $80 million
He has the most expensive home of any celebrity living in New York City. Tommy Hilfiger is a fashion icon with a big bank account, which is why dropping $80 million on an apartment is no big deal to the designer. It's located in the Plaza Hotel, which is one of the most famous landmarks in the world. The penthouse features 6,000 square feet of living space, four bedrooms and uninterrupted views of Central Park and the surrounding city. It's on the market for $80 million after the designer paid $50 million to purchase it and more than $20 million renovating the apartment.
(Photo by Joe Corrigan/Getty Images for Mercedes-Benz Fashion Week)