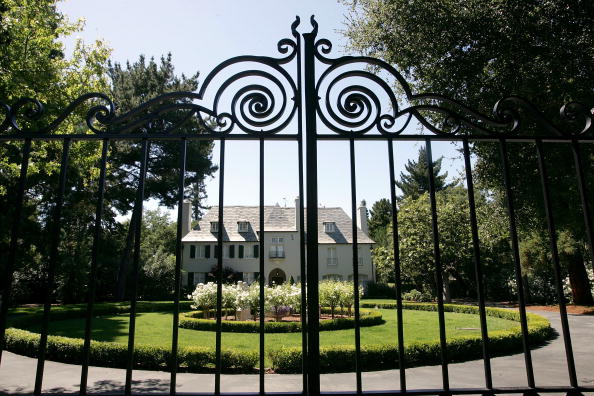 Celebrities are known for their big bank accounts and elaborate purchases. They make a lot of money with their craft, and they buy significantly more expensive things that the rest of us with their money. This includes gorgeous homes. It's not uncommon for celebrities, particularly those who live in California, to spend tens of millions of dollars on homes that are above and beyond luxurious. We always wonder what they look like, and now we know. Read on to find out which celebrities have the most expensive homes in all of California at this particular moment in time.
(Photo by Justin Sullivan/Getty Images)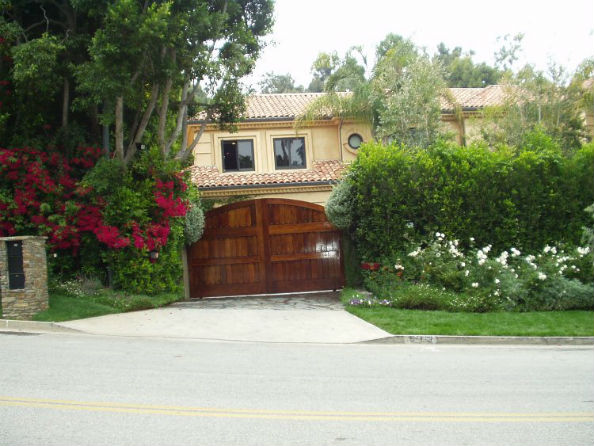 Ozzy Osbourne – $10 million
Ozzy Osbourne is one of the greatest musical stars of all time, and he lives with his longtime wife in Los Angeles. His home sits in the Hidden Hills neighborhood, which is famous for its homes. His house looks like a modest, upscale home from the street. However, once you get inside it becomes a bit more impressive. With just under 11,000 square feet of living space, Osbourne's home features 6 bedrooms, 10 baths and an outdoor swimming pool that's heated for use in cooler weather. It's slightly hidden from view, which makes it all the more appealing.
Photo Source: MLS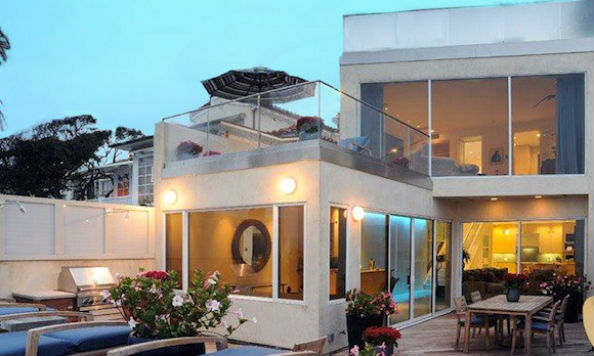 Jim Carrey – $13.9 million
Jim Carrey listed his Malibu home for sale for almost $14 million. This gorgeous house is located along the gorgeous streets of Malibu, on the ocean. The house has many bedrooms and bathrooms, including a rooftop deck with an uninterrupted view of the ocean. He also has his own private stretch of beach in front of the house, which is a nice addition to anyone who wants to live on the water in the beautiful coastal town of Malibu. The house is modest in size, but big in style.
Photo Source: MLS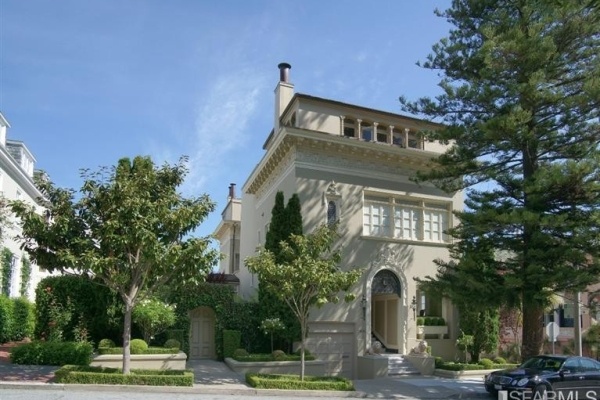 William P. Getty – $15.99 million
He's the grandson of the very wealthy oil tycoon J. Paul Getty, and his San Francisco home is worth almost $16 million. The Getty mansion is more than 8,000 square feet and has plenty to offer. It is situated on a corner lot in San Fran, and offers plenty of modern upgrades that were carefully constructed to give his house the same look it had when it was built in the 1920s. Every upgrade is as high-end as they come, but not one upgrade detracts from the natural elegance and beauty of the home.
Photo Source: MLS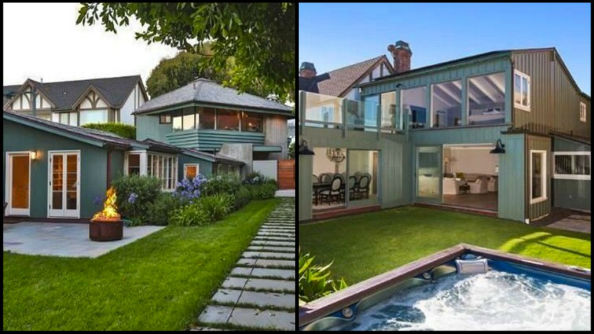 Leonardo DiCaprio – $17.3 million
He listed his Malibu home for sale a year or so ago, but it was one of the most expensive celebrity homes in California at that point. The house is actually comprised of several houses – three to be exact – all rolled into one to create a unique style home that you have to see to believe. With 7 bedrooms and 6 bathrooms, this house has more than 2,600 square feet of living space and sits overlooking the beach with its own massive deck. The house also comes with its own private stretch of beach on which passersby cannot just sit down and enjoy without permission from the star.
Photo Source: MLS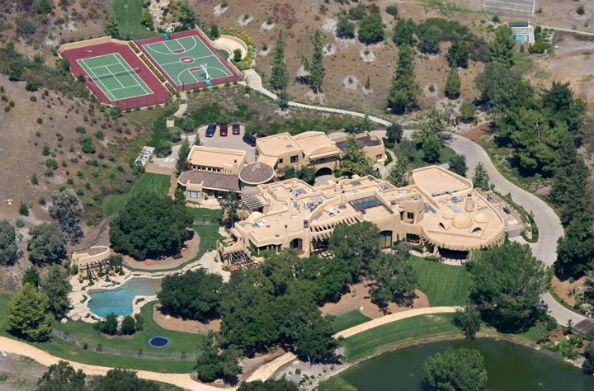 Will Smith – $20 million
Will and Jada Smith live in a massive home in Calabasas, California. This home is one they spent more than $20 to purchase, and it's well worth the money. This house features a basketball court and a tennis court, both full size and fully functional. The house sits on several acres of land and features multiple bed and bathrooms, a state-of-the-art kitchen and a massive swimming pool that might be one of the nicest pools ever constructed. The house also features a very private drive and a golf course all its own, to top it off.
Photo Source: MLS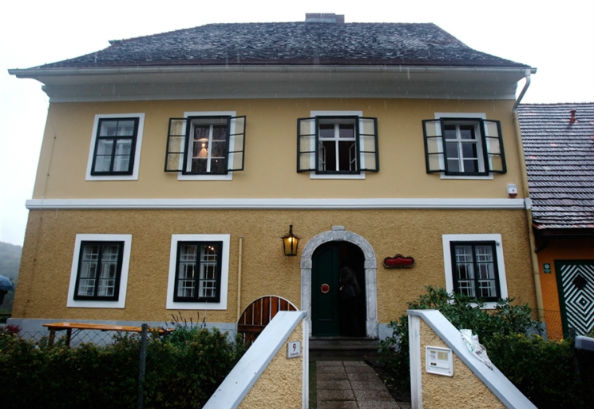 Arnold Schwarzenegger – $23 million
The Arnold's home is an impressive one, but it's not the governor's mansion. Located in Brentwood, California, it's located in one of the most expensive and exclusive neighborhoods around. This home has more than 14,000 square feet of living space and more than 10 bathrooms to accompany its 7 bedrooms. The house has a private swimming pool, a tennis court and a top-of-the-line gym. Of course, with the Terminator residing in this house, it only makes sense that it would have a gym worthy of a professional membership.
Photo Source: MLS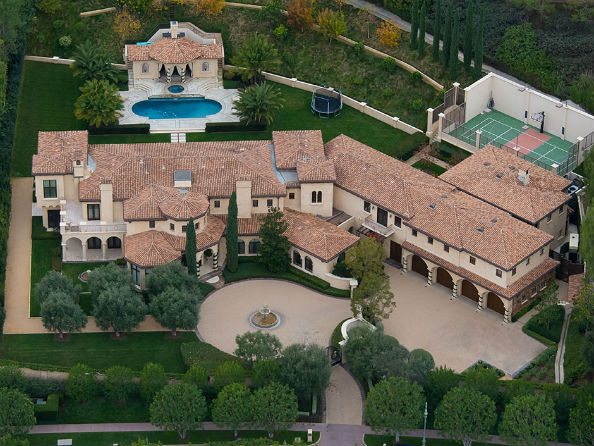 Barry Bonds – $25 million
Imagine living in more than 17,000 square feet of complete luxury and you'll be in the midst of baseball legend Barry Bond's Los Angeles home. Even when he was playing for the Giants in San Francisco, he still called Los Angeles home. Of course, it's impossible not to want to call this enormous house home, with its upscale amenities and high-end upgrades throughout. The home is worth $25 million and features its own spa. The spa has a bath house, a massage room, a sauna and everything else you'd want to find in a spa in your own home.
Photo Source: MLS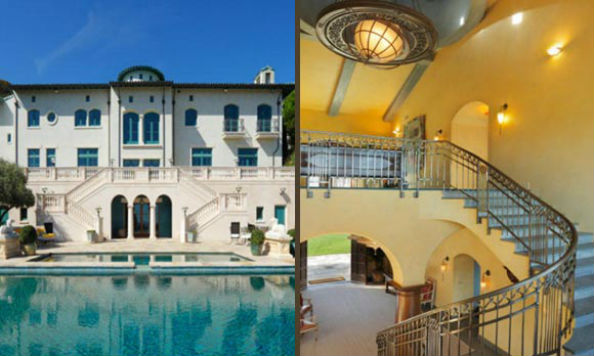 Robin Williams – $29.9 million
When you are one of the funniest and most successful comedians and actors in the world, you can buy a 653 acre vineyard in Napa Valley without thinking twice. Robin Williams' gorgeous home sits on hundreds upon hundreds of acres of vineyard and features a wine cellar, a large house and plenty of business opportunity for anyone looking to purchase this gorgeous home. The house itself has more than 20,000 square feet of living space and it features 5 large bedrooms. It comes with a library, elevator and several safe rooms in case you need them.
Photo Source: Trulia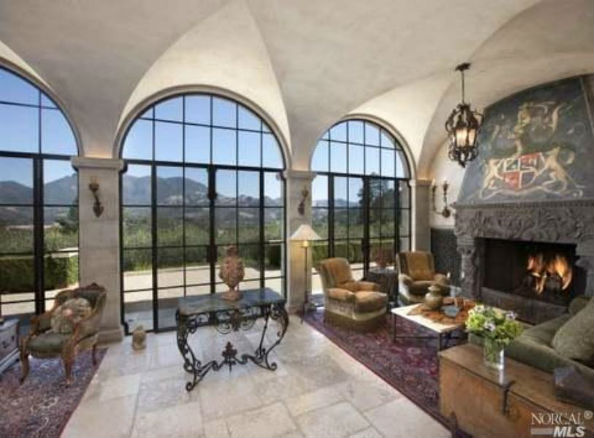 Joe Montana – $35 million
He purchased his Napa Valley home for $35 million and it is well worth the price. The former football player has a beautiful estate with thousands of square feet in the heart of Napa Valley. His home has its own vineyard with several acres of olive branches. The stately home features a wine cellar, several bedrooms and several bathrooms, high-end upgrades and a look that's perfect for the area. None of the upgrades detract from the natural beauty of the home, which only adds to the value of this massive and beautiful California home.
Photo Source: MLS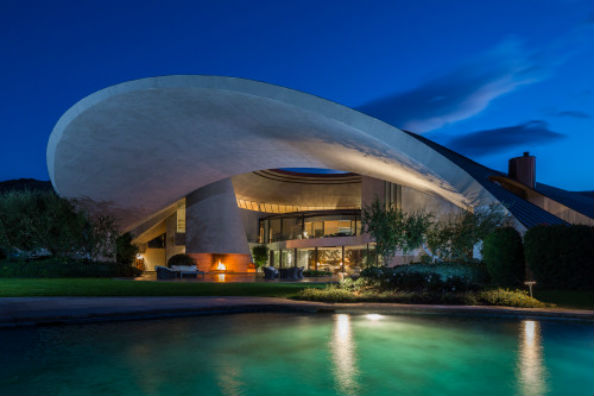 Bob Hope – $ 50 million
Palm Springs is known for being one of California's hot spots for celebrity real estate, and this house is no different. This home is worth nearly $50 million. Bob Hope's home is located in the very upscale neighborhood of Southride in Palm Springs. His home sits on a corner lot, which is real estate gold, and it was designed to closely resemble a volcano. It's very modern. Its design is primarily concrete, glass and it features an amazing copper roof that makes the house look even more surreal than it already does.
Photo Source: MLS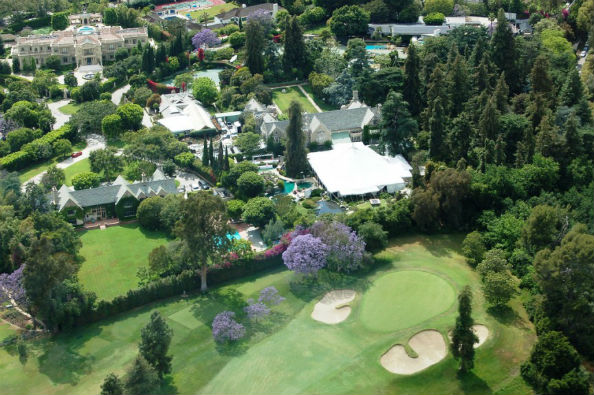 Hugh Hefner – $54 million
Of course you cannot have a list of expensive celebrity-owned California homes without included the man himself, Hugh Hefner. Hef's infamous mansion is a large home that's been featured on many television shows and even in the movies. His home is where he take many of his calendar and photo shoots, and it's also where all his bunnies come to play. The mansion has many acres, multiple bedrooms and baths, a pool house, a large pool, a grotto, and tennis courts. It also features a game room, a waterfall and a miniature zoo for your entertainment.
Photo Source: Realtor.com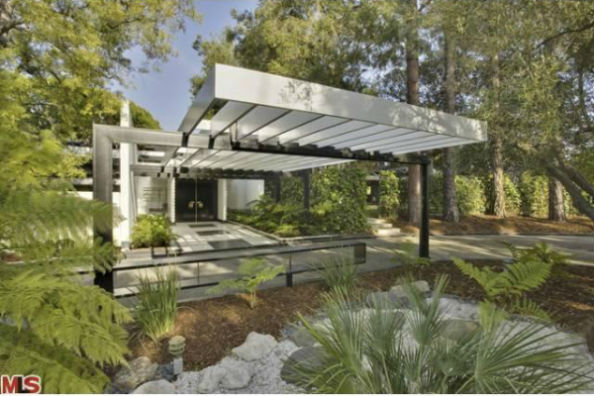 Ellen DeGeneres – $55 million
This house isn't the one Ellen and her wife Portia DeRossi live in now, but they did purchase this gorgeous California estate and flip the house. They paid $40 million for the house between the purchase price and the cost of renovations and just sold it for $55 million. It features more than 13,000 square feet of living space as well as several bedrooms and bathrooms. The house is situated on two acres of land, which is a large piece of land in Southern California. The house also features a massive outdoor living room with a fireplace.
Photo Source: MLS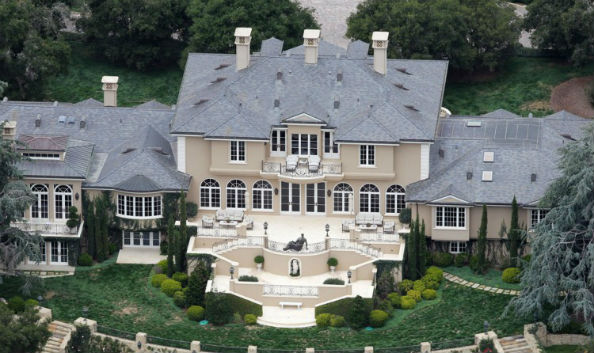 Oprah Winfrey – $85 million
She loves Chicago, which is where she got her start, but her favorite home is her $85 million estate in Montecito, California. This gorgeous estate has 6 bedrooms and 14 bathrooms. It has more than 10 fireplaces and a tea house with its own private lake for her pet fish. She also has a movie theater located in her house, though she doesn't discuss how many guests she can fit in there on movie night. This is one of the most expensive homes owned by celebrities in all of California, even though it is not in LA.
Photo Source: MLS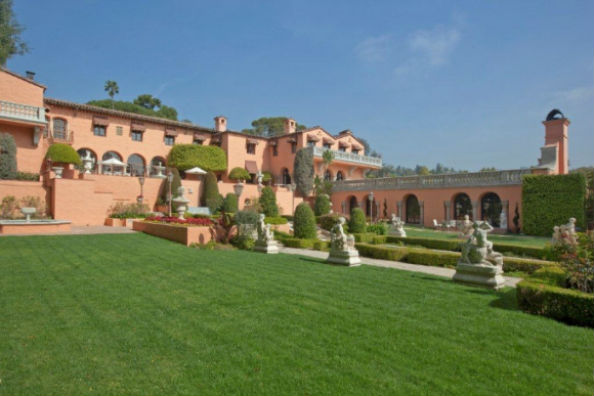 William Randolph Hearst – $135 million
William Randolph Hearts purchased a home in Los Angeles back in the 1940s and lived there for a while. While this gorgeous estate is no longer owned by the media mogul's family, it was once his house, which makes it a celebrity house. This is the location where many movies have been filmed, and it's one of the most expensive homes in California. The house has several bedrooms and bathrooms, a pool, several acres of land, a fountain and upgraded amenities, including bathrooms and the kitchen, which is a top-of-the-line kitchen if ever there was one.
Photo Source: MLS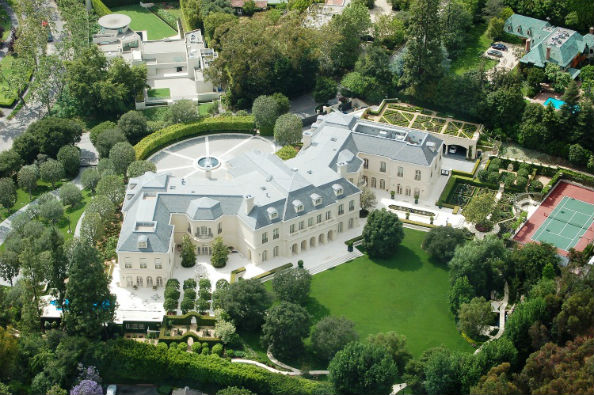 Aaron Spelling – $150 million
Most people don't even know what they'd do with $150 million, but the late Aaron Spelling bought a home with that much of his money. He purchased this Los Angeles estate many years before his death in 2006. The producer's home has more than 56,000 square feet of living space, which is more than enough to accommodate even the largest of families. The house has a pool, a pool house, several kitchens, dozens of bedrooms and bathrooms, and plenty of space you might not even realize it has, because it's just so big.
Photo Source: MLS