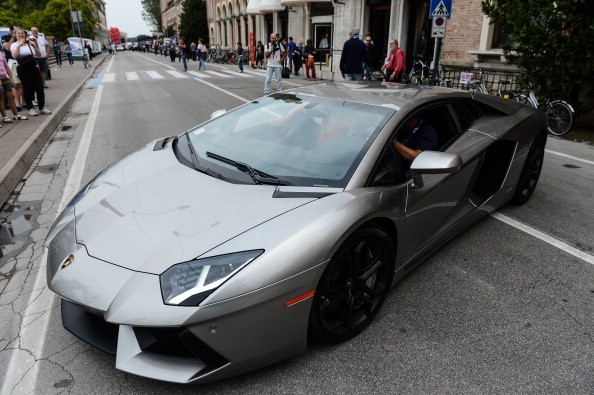 Luxury cars are amazing if you can own them; they have brilliant designs, the best features available, and can go very fast. However, although you would think that these expensive luxury cars have decent gas mileage, some of these expensive cars actually get horrible miles to the gallon. Although these are only a single model of many from these companies, it's still a little absurd to think that they couldn't put together vehicles that could do a little better with mileage. Here are the top five expensive cars with the worst gas mileage.
5. Mercedes Benz G-Class – $114,200  – 12 mpg city/ 14 mpg highway
The Mercedes Benz G-Class is a very cool boxy looking SUV that is one of the nicest luxury SUV cars on the market. This off road looking car is used by multiple military units around the world but if they actually needed it to engage in a chase, they probably wouldn't get to far. For as nice as the car looks, it gets an abysmal 12 miles to the gallon in the city and 14 on the highway.
4. Bentley Mulsanne – $298,900 – 11 mpg city/ 18 mph highway
The Bentley Mulsanne is a great luxury car that features a 6.8 liter V8 engine but is mainly known for it's beautiful interior design that is very comfortable. The car features in car champagne coolers, iPad holders, and even picnic tables. If that's not enough a comfort version of the car is available which includes throw pillows, footrests, and special headrests. The bad side of the Bentley is that it only gets 11 miles per gallon in cities and a total of 18 on the highway.
3. Ferrari FF – $295,000 – 11 mpg city/ 16 mpg highway
Ferrari's are fantastic super cars that look amazing on the road. The FF model has a powerful 691 horsepower and features a 6.3 liter V12 engine under the hood that allows the car to reach a top speed of 208 mph. Unfortunately, the Ferrari FF only gets 11 miles per gallon in the city and a measly 16 on the highway.
2. Ferrari F12 Berlinetta – $315,888 – 11 mpg city/ 16 mph highway
Following up the FF is another Ferrari, but this is the F12 Berlinetta. The Berlinetta has a very nicely built design and shape and a ridiculously powerful 6.3 liter V12 engine with 731 horsepower. The Berlinetta can go from 0 to 62 miles per hour in only 3.1 seconds and tops its speed off at 210 miles per hour, but once again this Ferrari falls flat with it's 11 miles per gallon in the city and 16 on the highway.
1. Lamborghini Aventador – $397,500 – 11 mpg city/ 17 mpg highway
The Aventador is an amazing looking car that is sleek and stylish and screams out luxury just from the exterior design. The car can go extremely fast and Lamborghini puts out some of the best supercars; however, for how nice the Aventador is, the gas mileage is super disappointing. The car has 691 to 720 horsepower but only gets 11 miles per gallon in the city and 17 miles per gallon on the highway.
Photo by Ian Gavan/Getty Images