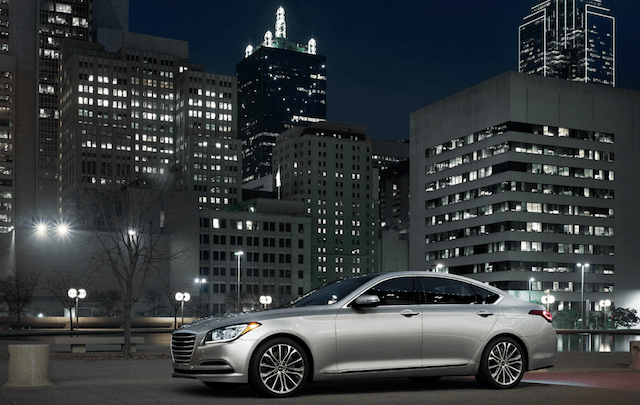 Typically speaking, the words "luxury" and "affordable" aren't usually used to describe the same thing as luxury products almost always cost more. However in the automobile industry their is a highly competitive sub-segment/market of affordable luxury vehicles. That is to say cars that offer solid levels of performance, features, and comfort while at the same time not costing the owner an arm and leg. There are many vehicles that fit this description, however only a few are realistically worth owning. Here are the ten best affordable luxury cars that you actually would want to buy.
Photo from Hyundai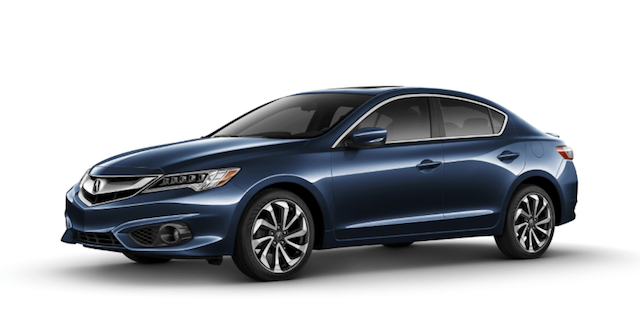 10. The Acura ILX – $27,900
In terms of affordable luxury car brands, Acura is certainly one of the better companies out there. Their ILX is their base offering and it starts at $27,900 dollars, making it the most affordable car on our list. The base model offers a 2.4-liter engine that deliver 201 hp, an 8-speed dual clutch transmission, and a host of luxury features. Additionally they are also fairly reliable vehicles and Acuras aren't the most expensive cars to service, unlike vehicles from European brands.
Photo from Acura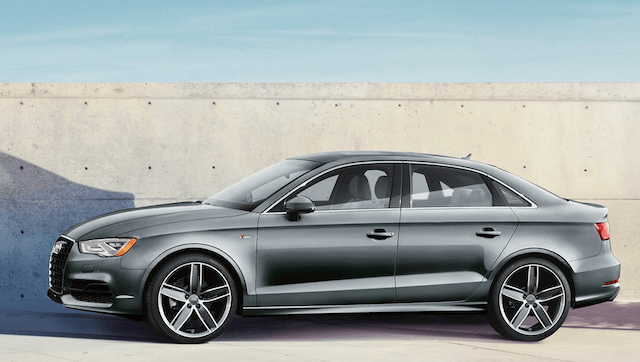 9. The Audi A3 – $30,900
For whatever reason, Audi just isn't as popular as BMW or Mercedes, yet they deliver some equally impressive vehicles usually at a better price. With a starting price of just $30,900 dollars, the Audi A3 is probably the best and most affordable luxury car you'll get from a German automobile brand.
Photo from Audi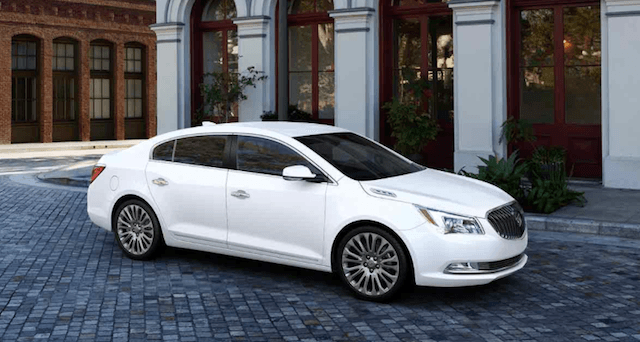 8. The Buick LaCrosse – $31,065
Between it's appealing design and the host of luxury features, the new Buick LaCrosse is a good luxury car that's also affordable. Buick has really been trying to put their best foot forward recently, and the LaCrosse is a solid American luxury car. With it's standard 304hp V6 engine and the comfy interior, this $31,065 car doesn't look that bad at all.
Photo from Buick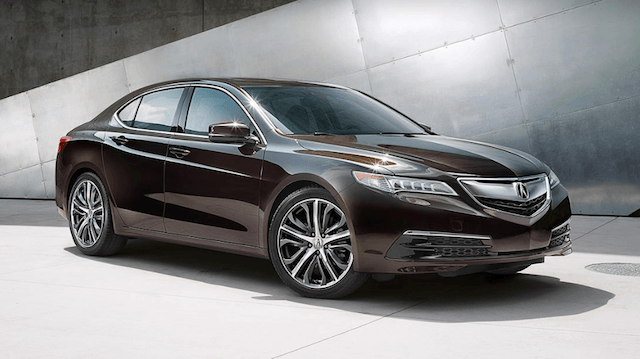 7. The Acura TLK – $31,695
For a little bit more (compared to the ILX), you can pick up the fully-featured TLK from Acura. The TLK serves as their mid-ranged sedan, and Acura offers a few different version of it, depending on your budget. Still the base model is quite attractive at $31,695 dollars and is comparable to other leading luxury vehicles.
Photo from Acura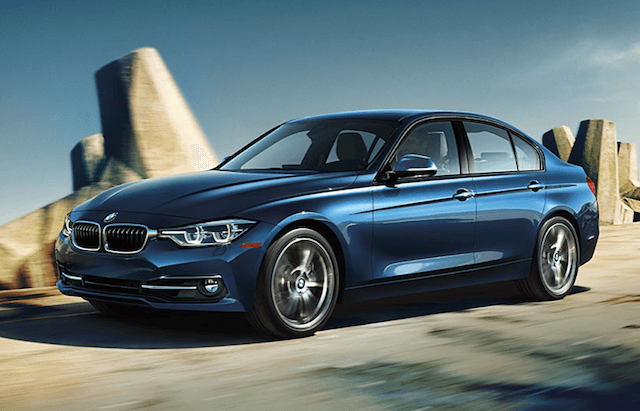 6. The BMW 3 Series – $33,150
The BMW 3 Series has become an iconic car for the German brand, and they are some of their most popular vehicles. While it is their most affordable car and you are probably paying a good amount of the price on the name, the 3 Series will definitely not let you down. 320hp is under the hood, it has a near 50/50 weight distribution, and it has all the modern amenities that one would expect from one of the most prominent brands in the automobile industry.
Photo from BMW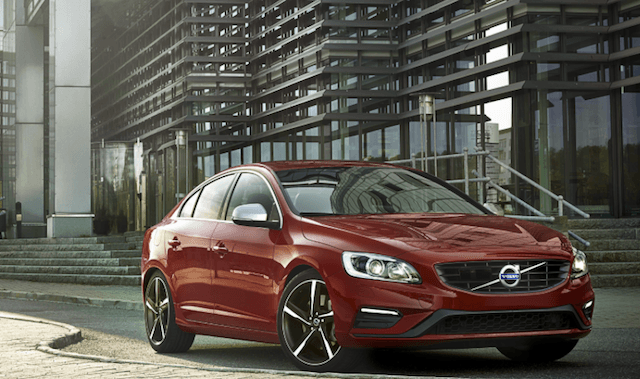 5. The Volvo S60 – $34,150
Volvo's S60 has many great things to love about it. It looks good from both the outside and the inside, it's 2.0-liter turbocharged engine offers 240hp, it's one of the safest cars out there, and it comes standard with the latest automotive technologies. However for many, the best thing about this car is that it costs $34,150 dollars.
Photo from Volvo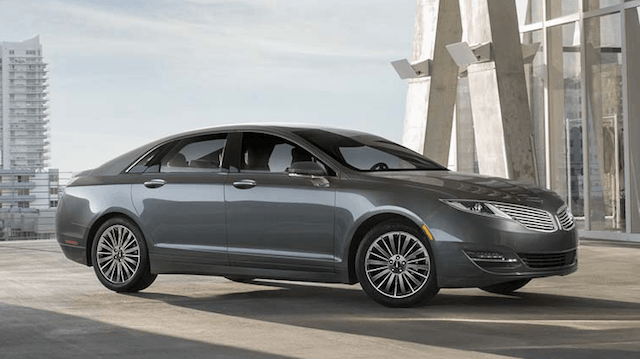 4. The Lincoln MKZ – $35,190
Much like Buick, Lincoln is really trying their hardest to up their game in order to stay relevant and compete with luxury cars from Europe and Asia. While it is their entry-level sedan, it still is equipped with all the features that allow it to compete with cars like the Audi A3. Additionally the MKZ was recently found to have some of the highest overall customer satisfaction.
Photo from Lincoln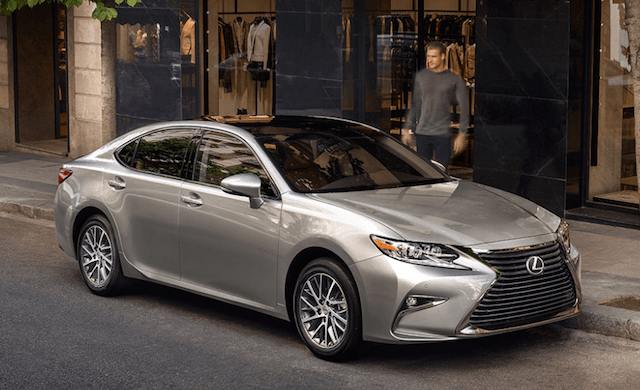 3. The Lexus ES350 – $38,000
Lexus is another great automobile brand that can expertly balance luxury features with an affordable price. The ES 350 is not their entry-level vehicle, so you get a bit more "car" here. They come standard with a 268hp engine which allows the car to travel from 0 to 60 mph in just 7.1-seconds. It also boasts an attractive 31 highway mpg, and for more money you can get the hybrid version.
Photo from Lexus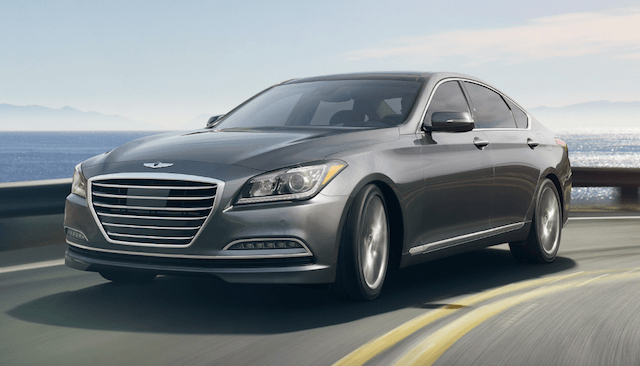 2. The Hyundai Genesis – $38,750
The Genesis is one of Hyundai's best vehicles to date, so much so, that Hyundai is now making Genesis their new luxury car brand. This is a vehicle that, more-or-less, offers features seen in cars that cost closer to $50,000 dollars but in actuality it costs under $40,000 dollars. In terms of sheer value, the Genesis is one of the best affordable luxury cars on the road today.
Photo from Hyundai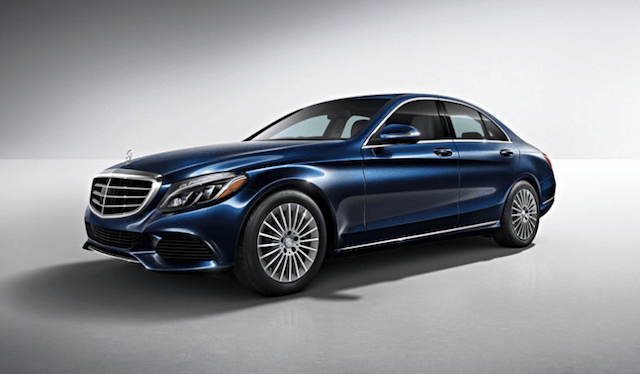 1. The Mercedes-Benz C300 – $38,950
While its $38,950 dollar price tag is pushing it in terms of affordability, the Mercedes-Benz C300 has a lot to offer. It's one of the companies most popular models, and it's right in the "sweet spot" in terms of price in relation to what you get. Since it's a Mercedes, there's also an endless list of added options that you can have to make this affordable luxury car even more luxurious.  It's a Mercedes, need we say more?
Photo from Mercedes-Benz
Save