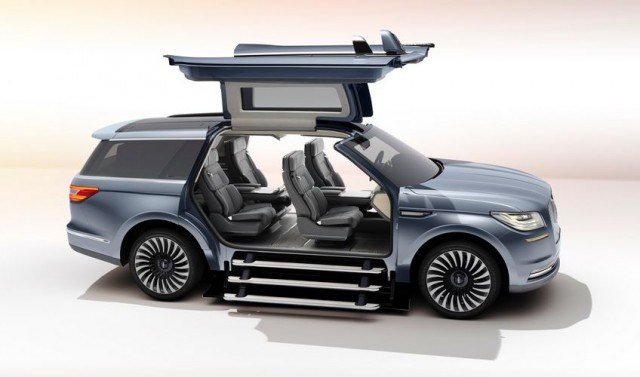 While car technology isn't quite as exponential as something like software, the rate at which cars are getting more and more advanced is accelerating.  Perhaps no more is this on display than at the 2016 Auto Show in New York.  There's a certain buzz this year that just feels a little different.  It's like we're on the cusp of an intelligible car future that we've been dreaming about since the 60s.  We know that self driving will be only a matter of time before it becomes the norm.  But until the day we can just sit back, and allow cars to do their things, we still have some research to do when it comes to choosing the right vehicle for us.   Speaking of choosing the right vehicle, Lincoln's Navigator concept turned some heads this year, and rightfully so.  When it comes to the luxury SUV market, this car may be a game changer.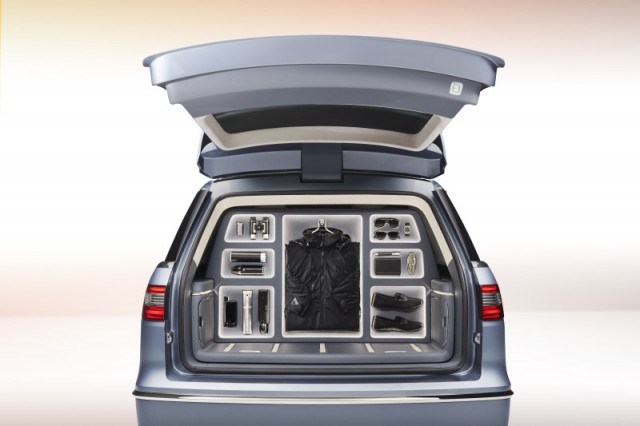 Let's get to the fun stuff.   Most SUV's today don't have stand alone or captain's seats and if they do it's in limited fashion.  The concept here fixes that problem immediately.   With a spacious cabin, each passenger has plenty of room and can sit in their own "private" area.  What about actually getting into the vehicle?  Have you ever seen a car with cascading steps?  Yeah, maybe a bus.  But in the Navigator the steps seamlessly come out for easy passage.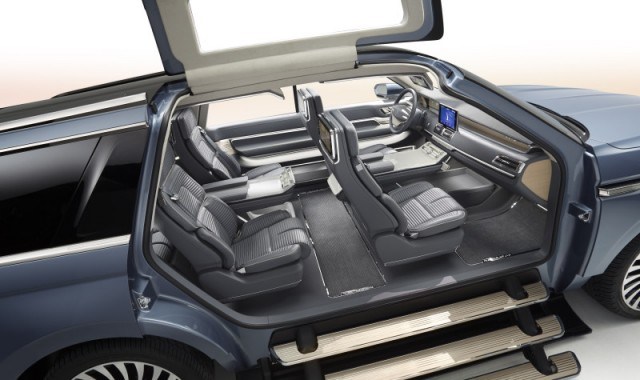 And how about the interior?  Is this a car or a spaceship?  We knew it was only a matter of time before cars became as connected as phones and computers.   The Lincoln concept gives us a glimpse of that future with airplane like screens attached to each chair, each fitted with what appears to be some kind of an iPad.  Other luxuries include a custom wardrobe management system and Lincoln's Revel audio system which rival's Bose.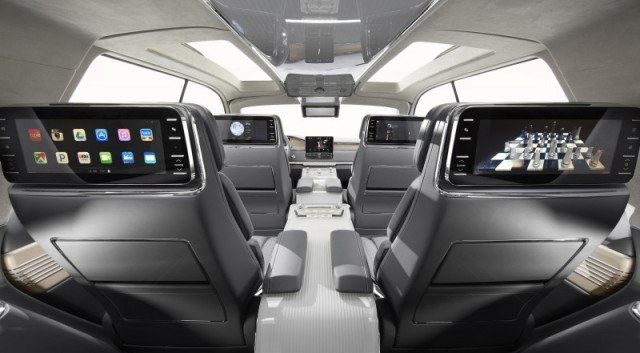 What else? Because the system is networked, it allows passengers to interact with each other, sharing screens, playing games, and more. Via a camera in that's pointed at the driver, he or she can appear on each screen to talk to the passengers without having to turn around and take his eyes off the road.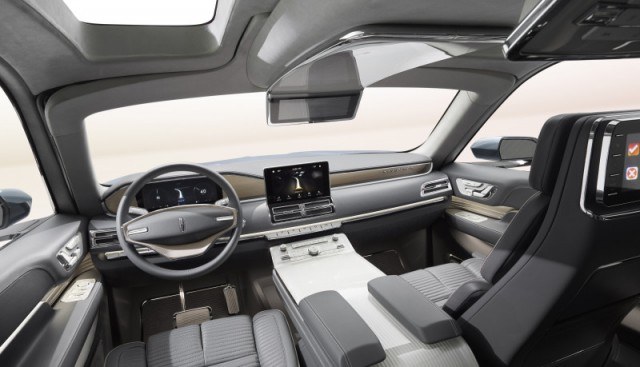 There are also some semi-autonomous driving features.  While the car isn't 100% self driving, Pursuitist says that technology in the new Navigator includes pre-collision assist with pedestrian detection, a 360-degree camera system with hands-free park assist, adaptive cruise control, active lane keep assist that nudges the Navigator back to the center if you wander a little too close to the curb or centerline.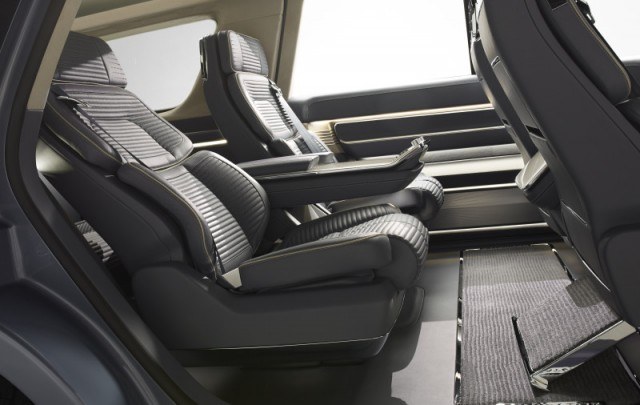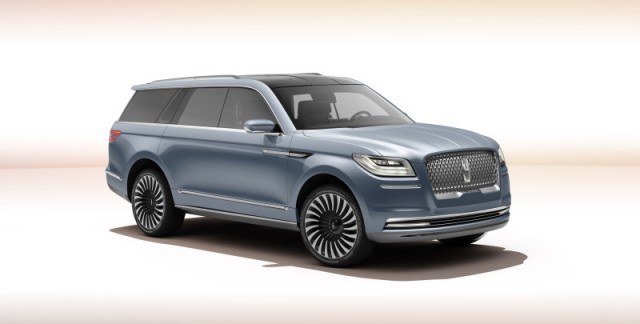 When you talk about game changing vehicles, the Lincoln concept is truly turning heads and may very well walk away with the "best car of the NY Auto Show" moniker.