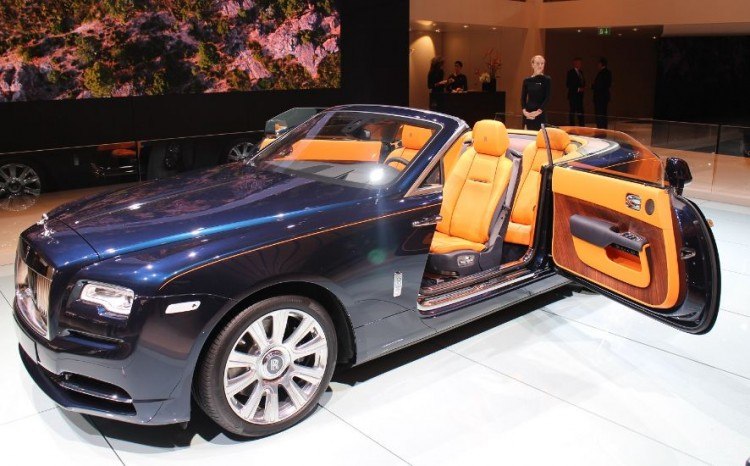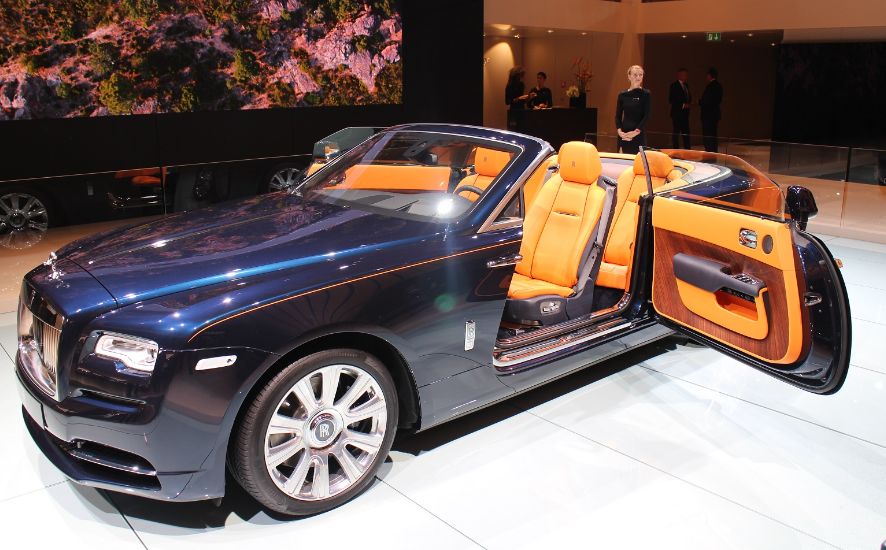 Being named 2017 UK Car of the Year (UKCOTY) Awards Best Luxury Car is a serious honor for any vehicle. Can you guess which one won? We could give you three guesses but all you need is one when the Rolls Royce Dawn is in the running. Yes, the astute independent panel of top UK journalists at the awards event knew their stuff. And, well they should. The panel is made up of an elite group of not just a few, but 27 high-calibre best-of-the-best professional journalists worldwide. who really know their cars.
There are 56 newly-launched vehicle models from which UKCOTY selects the very best that were introduced during the past year. And, this isn't even the first award for the Rolls Royce Dawn since it was introduced last March. Besides winning major critical acclaim worldwide, and that includes numerous coveted awards from many of the best-known automotive and luxury media outlets; such websites and publications like The Straits Times, Robb Report India, and the Australian Financial Review have been singing the praises of the Rolls Royce Dawn and calling it things like true luxury's ultimate expression in open-top touring.
As more and more people are introduced to the new Rolls Royce Dawn, the adulation and buying are sure to increase. For all of those people, who seem to be big fans of the ultimate in luxury when buying a car, the Rolls Royce Dawn is the optimum choice. And, the demand is just increasing exponentially, In fact, the Rolls Royce Dawn has broken some pretty big sales records, too. It has now driven the company's sales results to the second highest in its 113-year history. Even for Rolls Royce, that's mighty impressive! And, on top of that, the Dawn has also resulted in a six percent boost in worldwide growth for 2016. In addition to that, the company's sales were boosted by five percent just in the Asia Pacific region. In a year when the global sales of pricey luxury goods have been an exceptionally challenging market, Rolls-Royce is showing surprising resilience and strength across the entire brand.
But, let's face it, probably nobody in the world sings the praises of Rolls-Royce more than the company's CEO, Torsten Müller-Ötvö. He's been known to say some pretty glowing things about his brand. He calls their product certain special things like "exquisitely handcrafted motor cars" and "glowing affirmations of the skill of the 1,700 people who create the best cars in the world". And, we all know that a guy with a name like Torsten Müller-Ötvö couldn't possibly ever be wrong. Right?
Well, all kidding aside, we'd love to own one, too. And, not just because it is so admired and has won so many awards. No, we want one just because it's a Rolls Royce and the fact that this year's Rolls Royce Dawn is apparently incredibly amazing, even more so than previous years' models, is just icing on the luxury car cake. Let's face it we'd all like a piece of that cake. So, hey Torsten, send one of those new models over this way, will you?