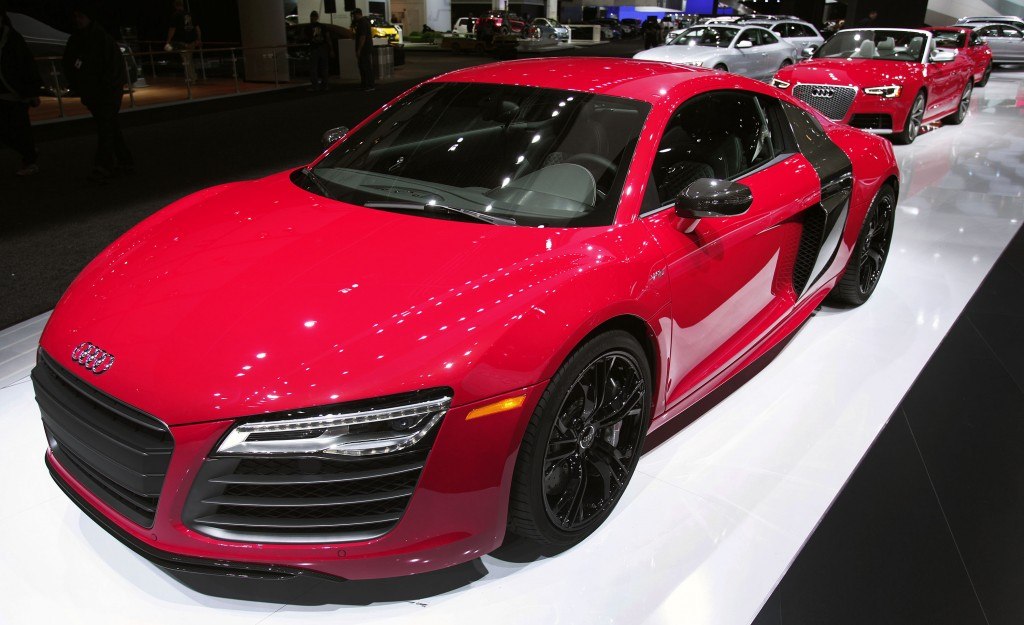 The Audi R8 is arguably one of the nicest luxury cars out currently. The stunning car model is sleekly designed and gives off the feeling of a high performance racing car. Audi has done a great job with the R8 model and they are only continuing to improve the car each year. While the improvements might be small changes, they go along way in the eye's of customers and continue to attract people all around the world to the company and this specific car. This year's Audi R8 has year to be revealed but some information has hit the web and the 2015 model will apparently include laser lights.
The suspense is building as the Geneva Motor Show is fast approaching. Audi is preparing for the reveal of their latest R8 model that will apparently include laser headlights. The standard model will come with normal LED headlights but these laser lights are going to be an available upgrade for customers which offers a significant increase to the range of the car's high beams.
When the car begins to travel around 35 miles per hour the lights automatically activate along with the LED lights and make the car even safer to drive by offering more visibility. Audi first debuted this technology on their R18 e-tron car that won the 2014 Le Mans 24 Hours race.
The car is scheduled for a big reveal at the Geneva Motor Show which opens up on March 5th and will run until March 15th. Audi is going to keep the new R8 model on display everyday making sure it gets the most exposure possible. The car is a stunning model and people are always interested in buying it, especially when they see it more. While these lights might not seem like a big deal, it is a very helpful improvement that all cars should include.
Photo by Bill Pugliano/Getty Images