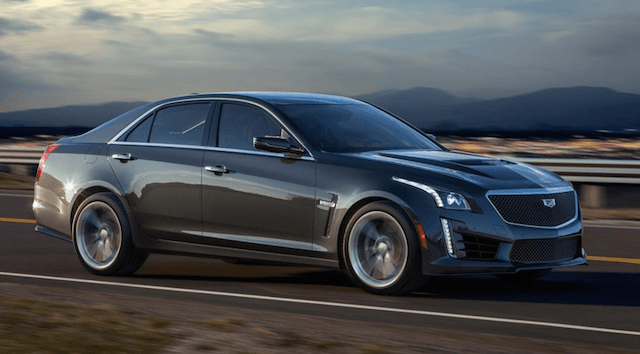 When you think of supercars and high-performance vehicles, Cadillac probably does not come to mind. Their vehicles are certainly powerful, however they are more associated with luxury sedans than track-ready vehicles. Well Cadillac is about to unveil the all new 2016 CTS-V and it is an absolute beast of a car.
Cadillac's V-Series vehicles are their highest performing models and they typically are packed with massive engines, and lots and lots of power. The company is set to unveil the new CTS-V at the upcoming Detroit Auto Show and it packs some unbelievable specs. The vehicle will be outfitted with a 6.2 liter LT4 supercharged V8 engine that is used in the Chevrolet Corvette ZO6. That impressive engine provides the CTS-V with an unbelievable 640 horsepower and 630 pounds-feet of torque. That engine makes this car more powerful than the Ferrari 458 Italia, the Lamborghini Huracan LP610-4, the Corvette ZR1, and even a Porsche 911 Turbo-S. When you look at these cars next to each other, it is hard to believe that the four-door sedan is more powerful than some supercars. Zero to sixty is achieved in just 3.7 seconds, while supercars still accelerate a little faster, its unbelievable how fast this car can accelerate.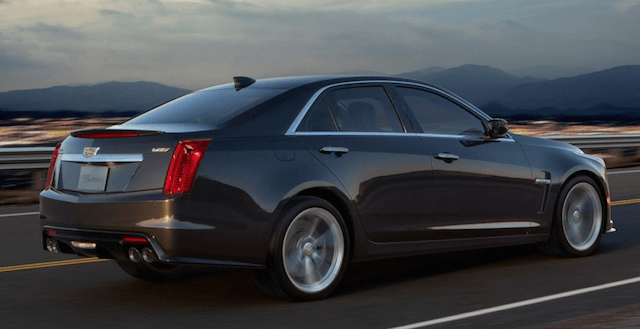 Aside from the engine that gives the car a top speed of 200 miles per hour and its eight speed automatic transmission, you will also find all the luxury features that Cadillac puts in their vehicles in addition to a few sports features. Cadillac gave this car an electronic limited-slip differential system, a Magnetic Ride Control suspension, and Brembo performance brakes. The car has an advanced on board computer system that can do everything from putting the car in regular drive mode or performance mode. The onboard systems is also packed with a bunch of gizmos from multiple exterior cameras to voice navigation and more.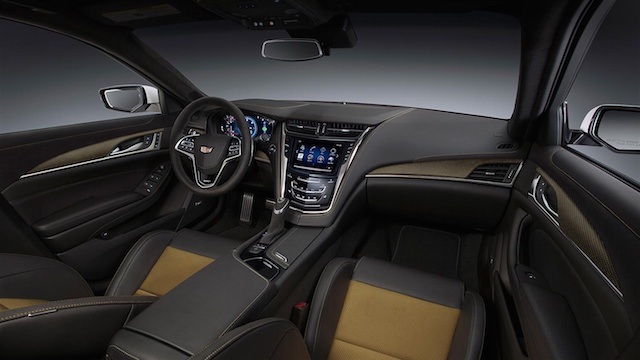 The vehicle also looks pretty nice on the inside, as we cannot forget that this is also a luxury four door sedan.  Cadillac hasn't announced any prices yet, but the old CTS-V starts at $64,900 but we think it will probably cost a bit more. Either way this is actually a pretty attractive sedan. It should perform extremely well, and it is more functional than many sports cars given that its a full-sized, four-door sedan. Oh I forgot, this is also the most powerful car Cadillac has ever produced. Check out this video to hear the cars engine, it sounds like an M1 Abrams tank:
Photos from Digital Trends and Cadillac