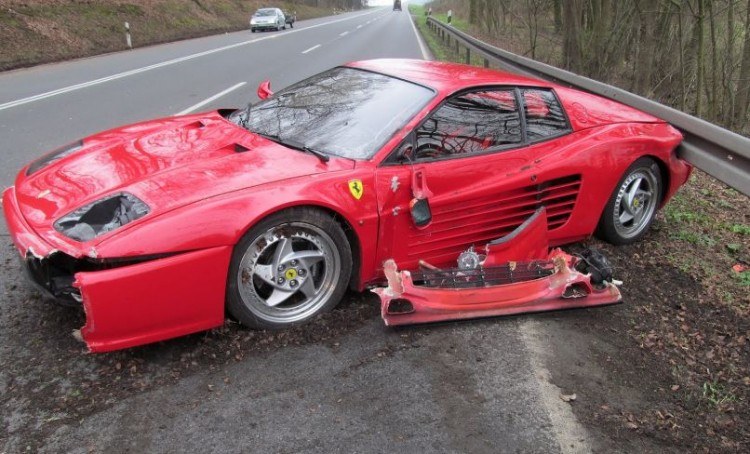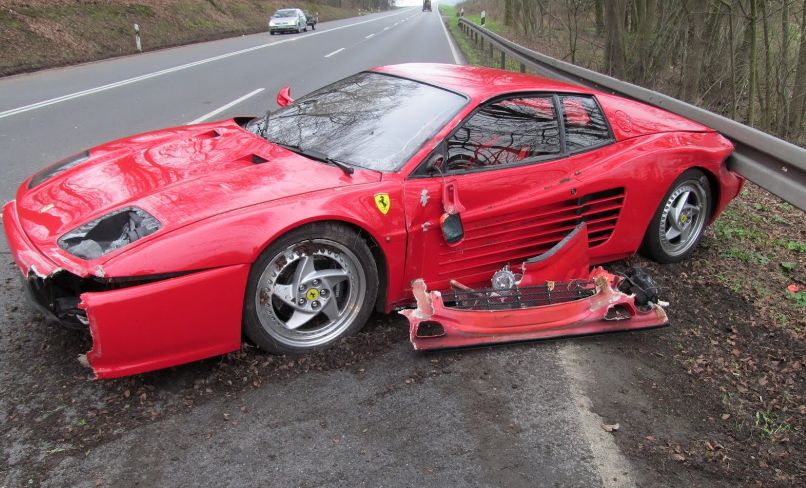 Having a hot-looking car that looks beautiful and can go incredibly fast is a definite attraction. People of all ages invest a lot of money in them, and they love to show them off to their friends and family. Unfortunately, with beauty, speed and power also comes the possibility of accidents, injuries, and even death. Several news stories reveal some significant car crashes when fancy cars were toasted.
The most expensive multiple car crash ever
In December 2011, on the Chugoku Expressway in Japan, 14 cars collided destroying most of them. In the tangled mess of metal, believed caused by speeding, there were eight Ferraris, a Lamborghini, a Nissan GT-R Skyline, a Toyota Prius, and three Mercedes-Benz. It is believed that at least 20 foreign car enthusiasts were traveling together when the lead car slid on the wet road and hit a guardrail. No one was seriously hurt, but several people were taken to the hospital. The total cost is believed to be about $3.8 million. The three Mercedes-Benz were not believed to have been traveling with the sports cars.
Most expensive car crash ever
An older Ferrari, a 1961 model, made popular by being the one often seen in many older movies, became the costliest car in the world. An Englishman paid $28 million for a Ferrari 250 GTO in 2008. He decided to take it to a track event that involved historic cars. At the event, he ran into the back of another car, totally smashing the front end of his Ferrari.
In recent times this same model of car has sold in auction for as much as $38.1 million. Even more recently, though, someone paid as much as $52 million for this model. Because this particular model only increases in price, it is expected that even higher prices may be reached soon.
Hurricane destroys car
Here is what happened to another Ferrari 250 GT Spyder. A similar car sold for $10.8 million. This one, however, was stored near the beach. It was doing fine until a hurricane struck. Now it is still there, but partially buried in sand, and much of it destroyed.
Driver crashes a Bugatti Veyron
All too often there is another story about how a new owner of another expensive sports car crashes their car. Of course, they just have to test it. Why the driver decided to test his Bugatti Veyron in the rain is certainly the question. He did discover that it would go at least 100 mph before he totaled it. The car was valued at $1.6 million, and there are less than 300 of them. The problem does not end there. Apparently after it was repaired, the same driver decided to test its speed capability again, and he had the exact same results.
Multiple car crashes in a Ferrari Enzo
It seems that a lot of drivers would love to test drive a Ferrari Enzo and see what they can do. The car is popular, and there are only about 400 of these models. In spite of the cost of $1.3 million, drivers tend to forget the cost and all too often end up crashing them. 14 of these cars have crashed so far, making them even harder to obtain now. One driver crashed his car after doing 196 mph. In spite of the accidents, it seems that a lot of safety was built into it, because two drivers crashed at about 150 mph and walked away from the accident.
Multiple crashes in a McLaren F1
A well-known English actor, Rowan Atkinson, also known as Mr. Bean, seems to like fast and expensive cars. He is known to have crashed his McLaren F1, of which there are only about 107 in existence. The car can hit a top speed of 231 mph, which is faster than a Jaguar XJ220. Mr. Atkinson crashed this same car again a few years later, and is thought to have also crashed an Aston Martin.
Mechanic totals a '92 Bugatti EB110
Even if the owner and driver of a '92 Bugatti EB110 is careful, it pays to be sure that the mechanic will do likewise. It seems the temptation was too much. After working on the car, the mechanic naturally wanted to take it for a spin to test it. Claiming later that there was an oil slick on the road, the car hit a pole, totally ruining one beautiful car worth $500,000.