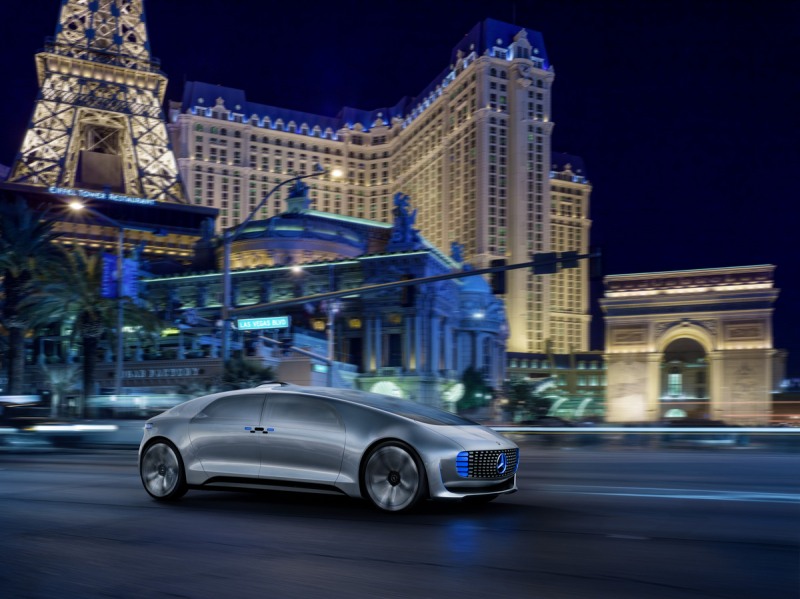 Mercedes and other car companies are all gearing up to take the stage at the currently ongoing CES 2015.  CES, or the Consumer Electronics Show, it the ultimate event for all types of companies to show off their latest technology based ideas and how they plan to apply them to the appropriate industries. Anything can come out of CES and all of the major companies bring their top products to be displayed here, even Mercedes, who is using the tech show to present their idea of how cars are becoming more than just a tool to get people from one place to another.
The company has recently been putting out photos of their latest concept car idea, the Mercedes-Benz F 015, which combines luxury living with the automobile industry in a way that could revolutionize how people travel. Most car companies have been transitioning to the idea of self driving vehicles and Mercedes is hopping on board as well. Their new idea claims that cars will eventually become a mobile living space that is part lounge, part car, and part robot that can drive itself while owners sit back and relax inside.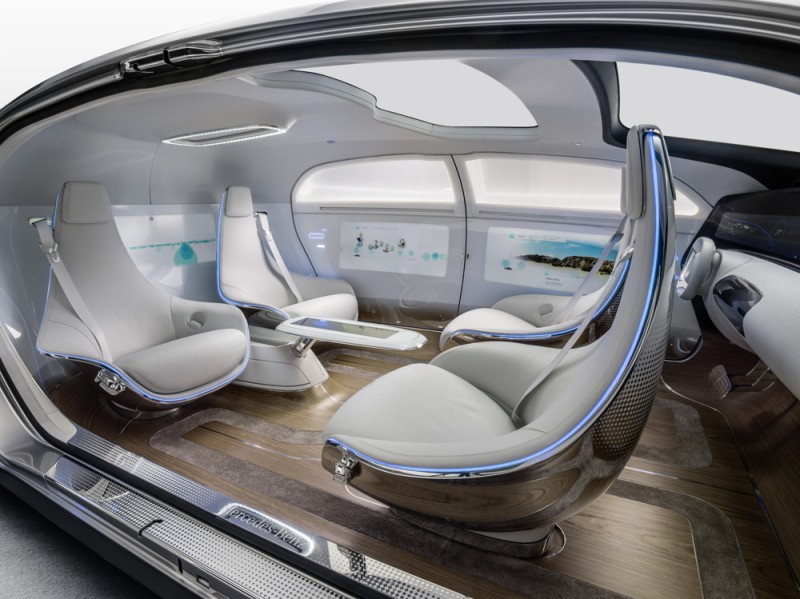 Photo via Mercedes
The interior would feature very spacious leg room and extremely comfortable seats that swivel and can easily fit four people in a face to face setting. This would allow people to relax more during their rides and do whatever they want without having to worry about the road. It could completely change the industry and possibly (depending on how safe and developed the self driving technology becomes) open up a world where people can drink on their way to events like in a limo or be on their electronics for leisure or work.
Although concept cars are simply ideas with many never being developed, it's interesting to see where Mercedes' mind is at when looking toward the future of the automobile industry. If self driving car technology does get successfully developed it will revolutionize the industry and open up endless possibilities going forward.
Photo by Mark Renders/Getty Images