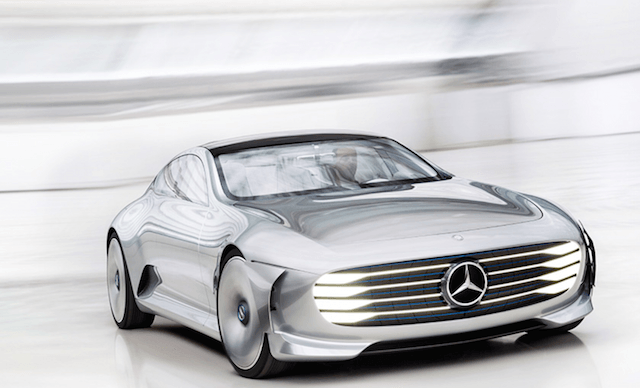 Mercedes-Benz has recently just unveiled a new concept car at the 2015 Frankfurt Auto Show, and it is a car that can actually transform itself. It's called the "Concept IAA" and it is probably one of the most unique, forward-thinking cars well…ever. Since we're dealing with a German automobile brand at a famous bi-annual motor show in Germany, Mercedes-Benz had to bring out their best, and this car is pretty interesting.
The Concept IAA (where "IAA" stands for Intelligent Aerodynamic Automobile) is a four-door coupe that can quite literally transform itself. No, it doesn't turn into a giant robot, but it's still quite impressive. Basically when the vehicle hits about 50 mph (or when you press a button), the eight segments that make up the rear-end extend outwards, adding 15-inches to the vehicles length and altering its shape. Additionally portions of the front bumper extend out an inch at this speed as well.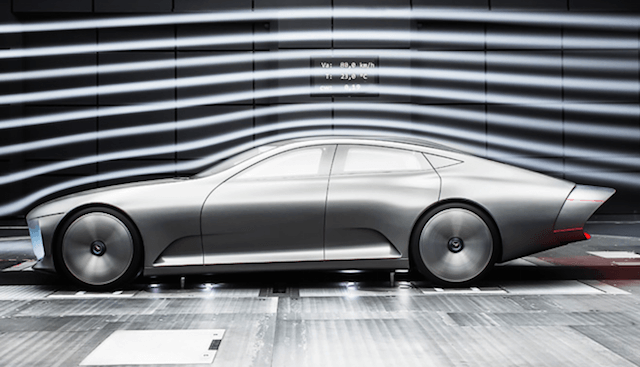 Now there's obviously a reason for this, aside from just being cool. Once the car has quite literally transformed, it alters the vehicles drag coefficient to just 0.19. Mercedes says that this drag coefficient is found on some of the best race cars in history. So once the car transforms, it is much more aerodynamic, which in turn will increase the performance of the vehicle.
The Concept IAA is powered by a gasoline-hybrid engine that produces 279 horsepower in total. The vehicle's top speed is electronically limited to 155 mph, and in the full-electric mode the Concept IAA can travel some 41 miles. Now I know what you're thinking, "that's pretty boring". Sure, this car will not be breaking any land speed records or be the fastest around the Nürburgring, and it's not trying to. The Concept IAA is, well, a concept car. It's a proof-of-concept as Mercedes experiments and tests cars that can actually transform. They want to toy with this idea of a transforming car, and whether or not we will ever see them on the road, you have to admit that this car is really interesting. Who knows what the future has in store for the automobile, but it looks like Mercedes-Benz will continue to innovate, like always.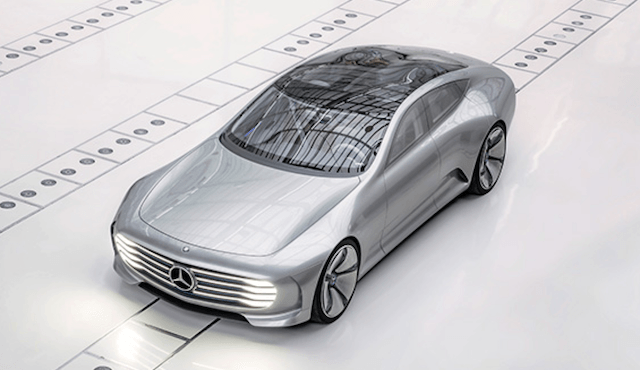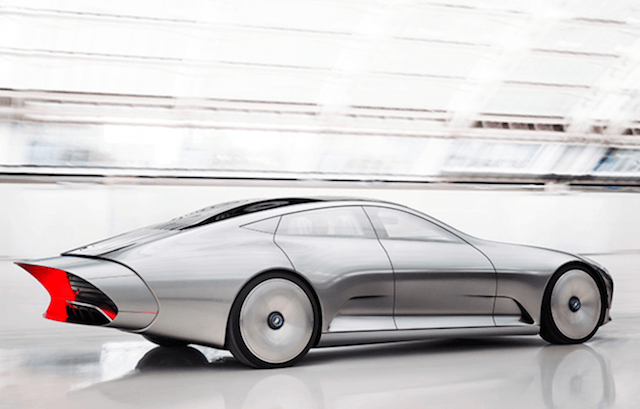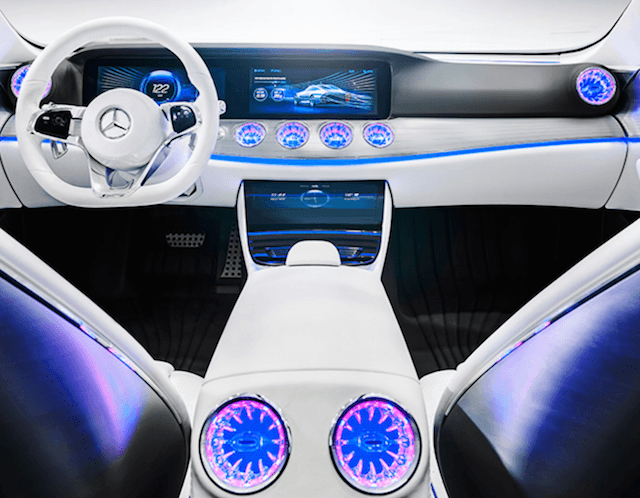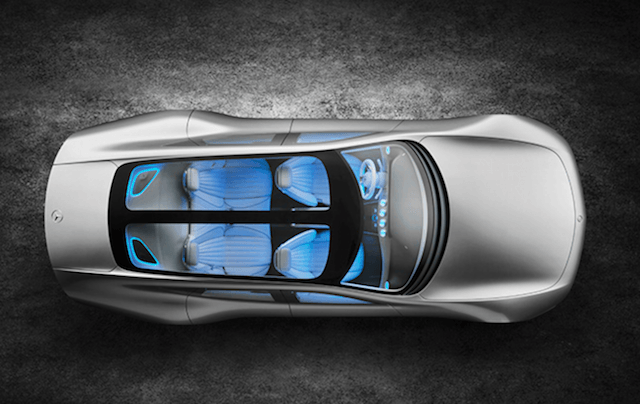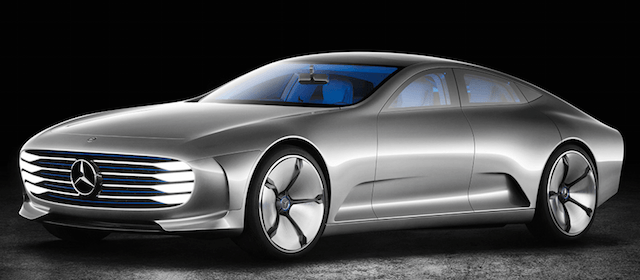 Photos from Mercedes-Benz