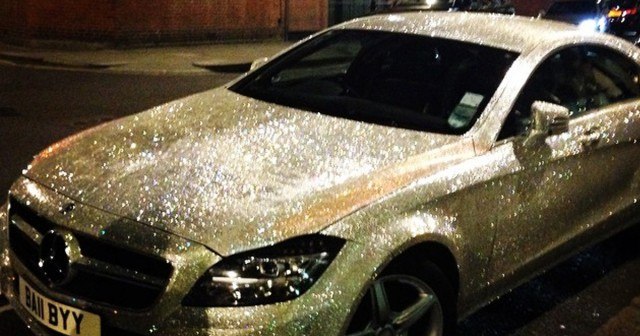 Because some people don't think that a $40,000 Mercedes CLS 350 is enough.  Instead there was a Russian girl who about a year ago decided to spend an additional $30,000 to cover her entire car in over one million Swarovski crystals.   Who is this (insane) woman?  Her name is Daria Radionova.  We have no idea if that's her real name.
The entire car is covered in Swarovski crystals: from handles to rear view mirrors. The custom license plate reads "BAII BYY".
"I wanted to have something unique and do something special. The people who did it came over from Russia and worked for 12 hours a day for two months on the car. I am really happy with it and I am looking forward to driving it around," says Radionova.
We don't know how she's doing with the car these days but we're sure her crocodile leather jacket business is thriving.
Want to see more pictures from her Instagram account? Of course you do!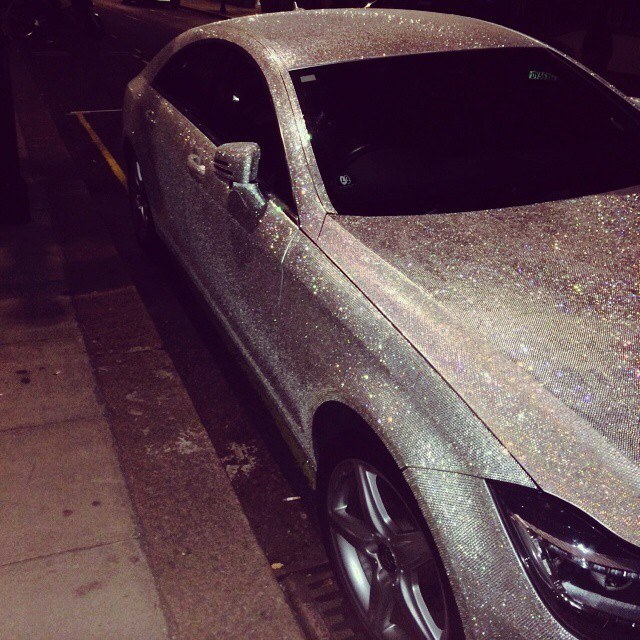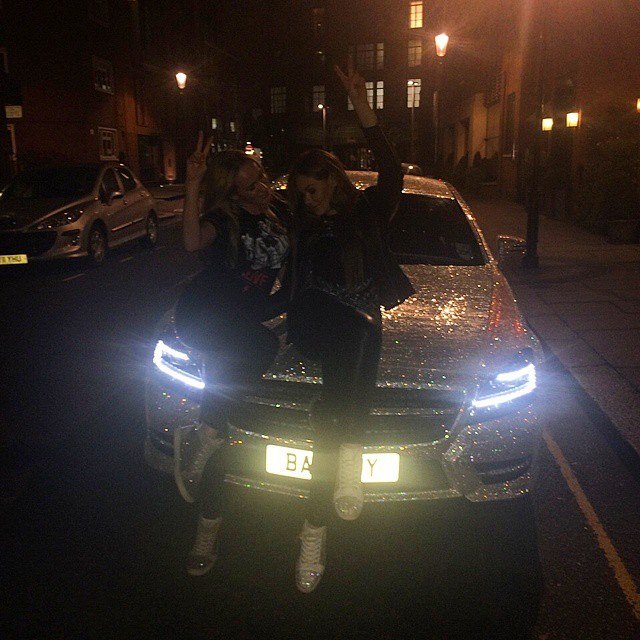 Pretty impressive by day, at night this car turns into a super-sized disco ball attracting even more attention from the bedazzled spectators.
Check out the video below.