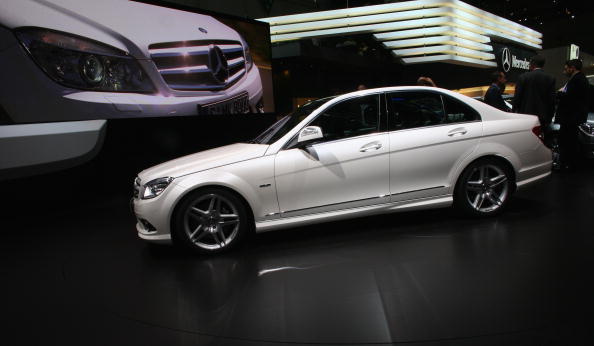 Mercedes is one of the most familiar and classic car brands within the entire industry. Their smooth looking car designs have become a staple product for many and when someone is in the market for a new sports car, Mercedes is almost always a consideration. Lately, the company has been putting most of their focus onto the C Class, which is one of their more affordable vehicles that has opened the company up to a whole new grouping of customers. Everything that Mercedes has been doing is paying off, because the C Class car was announced as the 2015 World Car Awards "Best Car of the Year" category.
The C Class model was competing against the Volkswagen Passat and Ford Mustang, which are two other classic models from the respective companies. The competition was relatively close, but the C Class was able to edge out its competitors thanks to it's new aluminum and steel hybrid build as well as updated rear drive power. Mercedes seems to have really improved all aspects of the car that have boosted its luxuriousness, safety, handling, and comfort to another level.
The World Car Awards are decided by seventy five automotive journalists that span across 22 different countries around the world. This international panel discusses all of the categories and each votes for certain cars to be considered finalists. The judges pick their winners and all of the awards are then announced at the New York International Auto Show which just took place on April 2nd.
Despite the Volkswagen Passat being chosen as the European Car of the Year back in March, it was not able to edge out the Mercedes C Class which stole the show. Altogether Mercedes walked away from the New York International Auto Show with a total of three awards, which isn't too bad. The C Class is available for an average price of $38,400 and won't let customers down.
Photo by Jeff J Mitchell/Getty Images