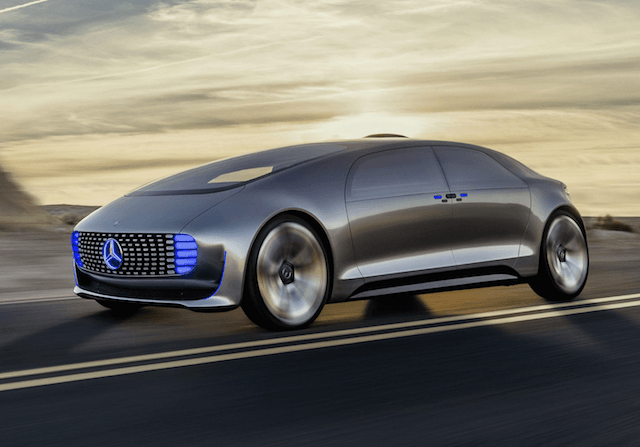 As technology progresses we see more impressive feats of ingenuity come out each year. When it comes to cars, people have always imagine flying cars as the future. While that may be true, we are still a long ways away. In the meantime we can look forward to self-driving cars. This technology is really advanced and could potentially solve many traffic congestion problems. The best thing is that they aren't that far away, as seen with the Mercedes-Benz F-015.
The Mercedes-Benz F-015 is a concept vehicle from the company that is part of their "Luxury in Motion" program. In case you missed it, the vehicle is a self-driving concept car that aims to change the automotive industry forever. Obviously car enthusiasts and drivers won't be the biggest fans, since they won't have to do anything in this car, however it is still extremely impressive. For the F-015, Mercedes has re-imagined what a car can be. They have essentially turned this vehicle into a small living space with its roomy cabin and seats that face each other. Additionally there are six, large display screens that act as controls or TV's. You'll find other luxury features on the interior like Nappa leather seats, carbon-fiber parts, a walnut wood floor, and more.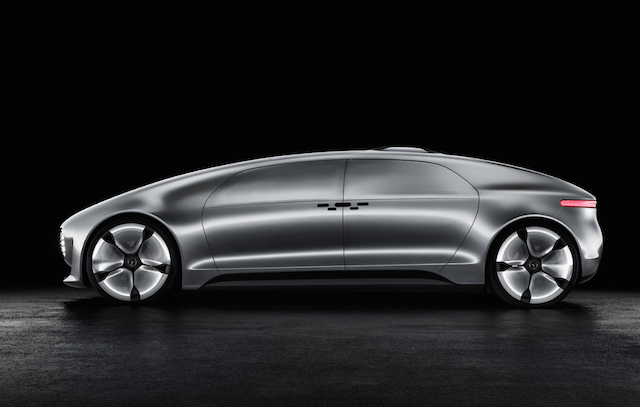 On the outside we see a very bold and progressive design. The vehicle has a large array of LED lights at the front and that are not only functional, but look really cool. There is also a variety of sensors and cameras tucked away in the cars design that will act as the vehicles eyes and ears. The car can also be paired with a mobile application that lets you control a variety of different things, and displays information about the car. Also if you feel like driving yourself, there is a steering wheel so you can manually drive the car as well. Mercedes is still working on fully polishing the self-driving capabilities, and while there is no indication when cars like these will reach the public roads, it still is an impressive vehicle. A self-driving car is kind of the epitome as luxury, as it takes 100% of the burden off of the "driver", allowing you to relax, watch movies, or take a nap as you reach your destination.
Photos from Mercedes