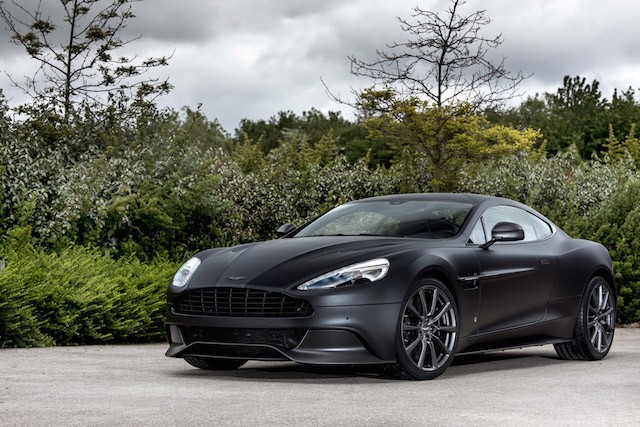 When the already luxurious and premium Aston Martin Vanquish is simply not enough for you, what do you do? Well how about commission the legendary British automobile company to produce some bespoke vehicles for you? That's exactly what Markus Storck, a wealthy German businessman and car collector did. They're called the Vanquish "One of Seven", and they are the newest custom-ordered vehicles from the company.
Aston Martin's Q division took charge of the project and they certainly delivered. As their name suggests, only seven of these $460,000 dollar plus cars have been constructed. Q is responsible for producing any custom ordered Aston Martins for the brand, and they have again outdone themselves.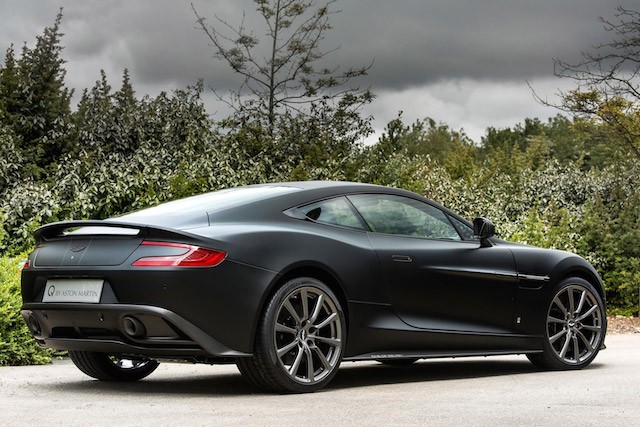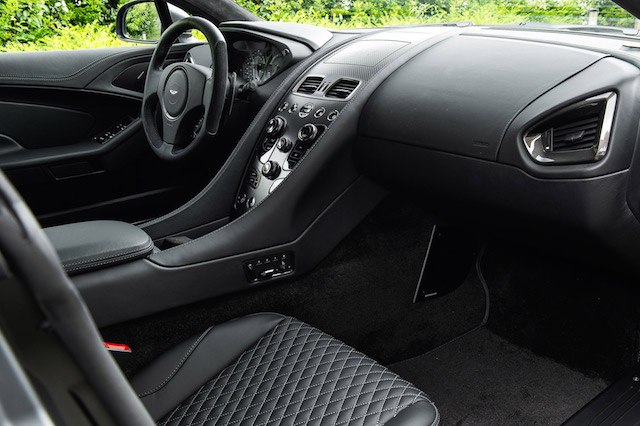 So what exactly makes these cars special? You'll find extensive use of the color black throughout all of these vehicles. It has a satin black paint job, carbon fiber parts, black carbon fiber trim, and black leather. Additionally the Aston Martin badge and the words "One of Seven" are also found throughout these vehicles. Outside of that, and their limited quantity, these are regular old Vanquish's. But there's nothing wrong with that. The Vanquish is still an ultra-premium vehicle with many luxury offerings and features. And let's not forget its large, 568bhp V12 engine under the hood.
Mr. Storck has done something similar to this before. A few years back, the founder of Storck Bikes, ordered seven custom-made McLaren 650S's. He purchases all seven of them, keeps one for himself, and then sells the other six vehicles to his friends. Nothing quite says "friendship" more than you and your buddies driving identical Aston Martins and McLarens.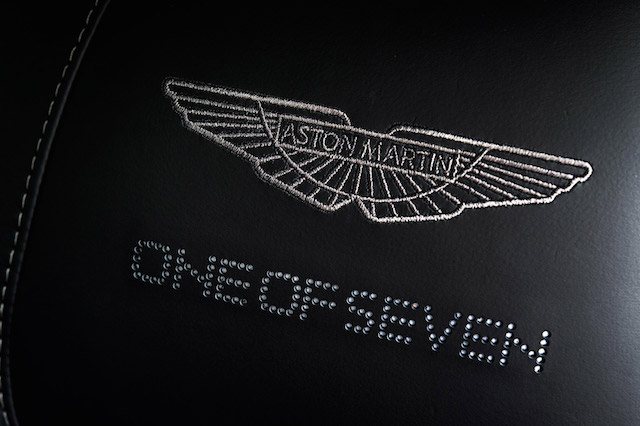 Photos from Motor Authority/Aston Martin