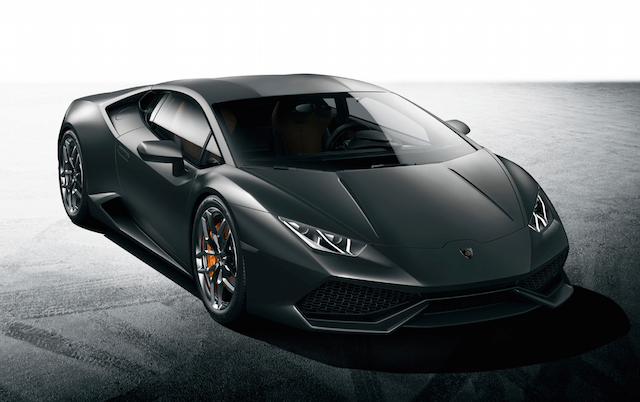 Back in 2013, Lamborghini was in somewhat of a pickle. They had officially discontinued their Gallardo, which was at the time, their best-selling model ever. The Gallardo was arguably the complete package, a favorite among countless car enthusiasts around the world. But all good things must come to end, and Lamborghini needed to look towards the future. The car that was needed to replace the Gallardo had to be pretty great, no, it had to be excellent, better even. When you're brand goes to replace its highest-selling product with a new product, it better be an upgrade in all aspects. So at the 2014 Geneva Auto Show Lamborghini unveiled the Huracán, and it has since served as the replacement for the Gallardo. Now that the car has been out for sometime, what's it actually like? Is it a worthy successor of the Gallardo? How does it perform, and could it be the most versatile car that Lamborghini has ever made?
Since the Gallardo was so well-received over the years, Lamborghini had to create a vehicle that was at least as great, but probably also better. The Huracán officially was released during the second quarter of 2014. The Huracán, like the Gallardo, is Lamborghini's "budget" supercar. And by that I mean, it's their most affordable vehicle. But at $240,000 dollars, "affordable" isn't the best word to describe the Huracán. However compared to the Aventador, it's more economically feasible by a long shot. So what does that $240,000 get you?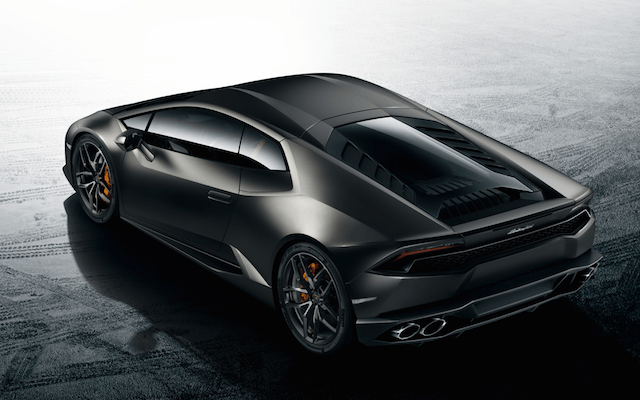 Starting with the engine, the Huracán use the same 5.2-liter, naturally-aspirated V10 engine that was used in the Gallardo. However unlike the original, Audi/Lamborghini have managed to increase the output of this version of the engine to 602 hp now. Lamborghini has kept the engine in the middle of the vehicle for optimal levels of balance as well. The frame of the vehicle is made from a hybrid version of aluminum and carbon fiber to ensure the vehicle remains light, in addition to being extremely aerodynamic. Obviously the car has all the advanced technologies and materials that would be expected from a car that costs $240,000 dollars. It has all-wheel drive, a 7-speed dual-clutch transmission with paddle shifters, an aluminum double-wishbone suspension that is magnetically controlled, Pirelli tires, a hydraulic dual-circuit brake system, an advanced driving computer system, and much more. Of course, the Huracán is also visually appealing as well and is stylistically very much a Lamborghini. When it all comes together, you've got an attractive supercar that can achieve speeds of 202 mph and accelerate from 0 to 60 mph in just 3.2 seconds; it's certainly an impressive display of automotive engineering.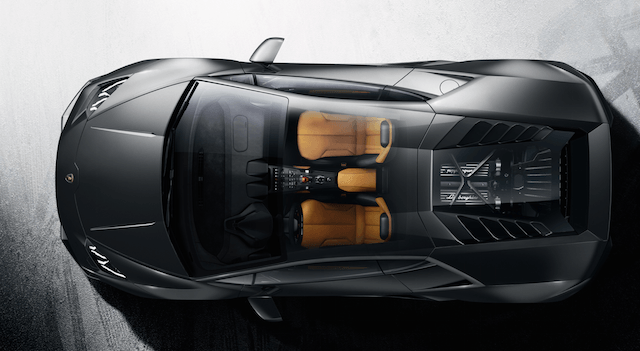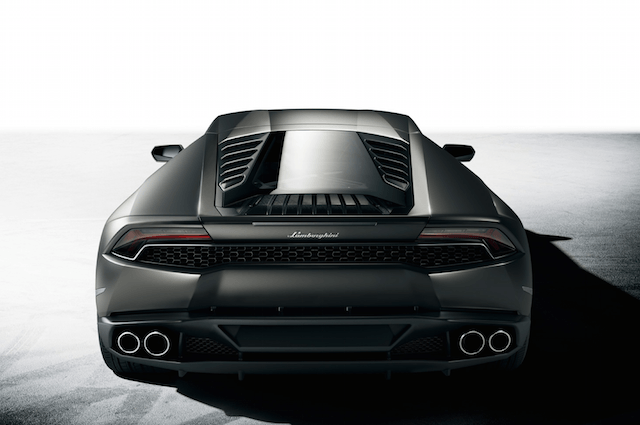 So we know that the Huracán is a great car to take out on race tracks, but how versatile is the car really? Sure, we expect supercars to be amazing on closed circuits, but what about on normal roads where there are potholes and pedestrians? Well it's still a supercar that basically has no trunk, it's only a few inches off the ground, there are two seats, and you'll frequently be making stops to get gas. But that's to be expected. While it's still fairly impractical for "normal" use, that doesn't mean it isn't versatile. In fact, it's probably the most versatile Lamborghini ever. In the past, Lamborghini has made sacrifices in their vehicles interiors, but that isn't the case for the Huracán. The interior of the car is actually very modern, luxurious, and comfortable. This isn't one of those cars where they take the radio out to shave off an extra pound of weight to make the car go faster. Rather, this is a car that is still completely drivable. Some supercars focus on just destroying tracks and only offer performance-based results. The Huracán does do those things, however it's not the utilitarian's racing car. You could actually realistically drive this car everyday. Sure, other cars are better at accompanying you while you grocery shop, but for a supercar, the Huracán is surprisingly versatile.
All things consider, the Huracán has moved away from being a "replacement" of the Gallardo to a vehicle that is unmistakably better. Lamborghini took what they did right with the Gallardo, and then further improved it in that Huracán. Well done, Lamborghini, well done.
Photos from Lamborghini