For those who have not been paying attention, Jaguar has been missing in action in the world of motorsport for quite some time. After winning the 24 Hours of Le Mans seven times between 1951 and 1990, Jaguar's lack seemed to have waded, following a disappointing show in Formula 1 from 2000 to Now, more than a decade later, Jaguar is ready to give the motorsport arena another try. But this time, the marque is going with the Formula E series.
I-Type 1 Racer Team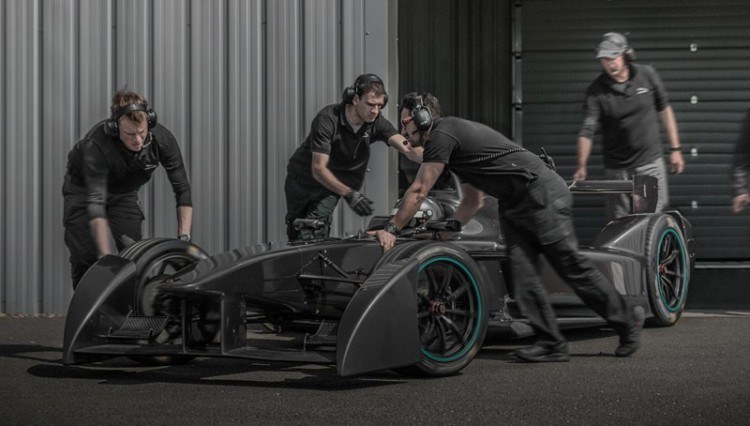 The single seat electric Zero Emissions I-Type 1 Racer will be driven by a main driver and a reserve driver: Ho-Ping Tung, Mitch Evans, and Adam Carroll. From the sidelines, one may be forgiven to assume that this is a case of Jaguar having too much money to waste. But far from it: on the contrary, the British auto manufacturer's debut into Formula E is actually a platform to introduce the next phase of electric-powered road cars. Besides, it is much cheaper and way easier to manage a Formula E team than investing in the highest category of single seat auto racing.
Jaguar is one of two factory backed teams that have confirmed their participation in the 2016/17 Formula E Championship (the second being Audi). Apparently, Jaguar has more in store for the all-electric category. Word on the street is that Jaguar is considering chipping in with Ford and BMW to create a battery factory. As said earlier, Adam Carroll will be driving the car, together with Mitch Evans, while Ho-Pin Tung will be acting as the reserve driver of the team.
The primary sponsors will be Lear and Panasonic. Carroll, who is 33 now with Northern Ireland roots, won the A1GP championship in 2009 and has a record of GP2 and Formula 3 victories. That notwithstanding, he has been on the forefront of the development of the I-Type 1 Racer. Evans, who is just 22 from New Zealand, has previously won the GP3 championship and actually took second place in last year's Le Mans. On the other hand, 33 year old Tung from China contested 3 Formula E races during its first season and has competed in a wide range of single-seat automobile racing series.
Features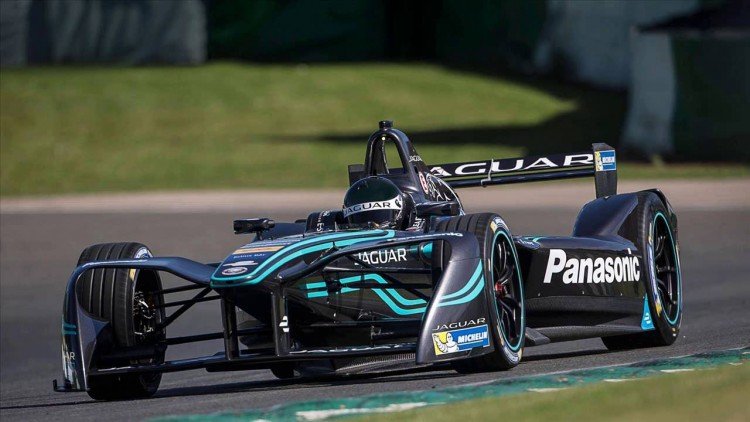 At a glance, the I-TYPE 1 looks just as fast and powerful at rest as when it's moving. Featuring a carbon fiber chassis with honeycomb design, the car can generate over 270hp of force and sprint from 0-60 mph in 2.9 seconds. As per the regulations of the championship, the car can achieve a maximum speed of 140mph. As of this writing, Jaguar's corporate team has not decided to release the I-type 1's details on battery, electronics, and motor. Panasonic, on the other hand, won't reveal what, exactly, they are bringing to the table apart from "technology" and technical support. However, it is clear that the racer's powertrain development is been handled by Jaguar Land Rover, regardless of the components' origin.
About Formula E
When the FIA Formula E Championship was launched in 2014, it was just a matter of time before it became the most exciting series in the world of motorsports. Formula E brings a unique, thrillingly interactive sensation for everyone involved, with breathtaking speeds evened out on entwining street circuits. All formula E teams run on the same battery unit and chassis, subsequently leveling up the playing field. Before the end of 2015, Jaguar made it clear that they were interested in the 2016/17 Formula E. The I-Type 1 is expected to make its entrance in the Formula E's opening season in Hong Kong on 9th October, after which it will partake in the championship's fourteen-round series that will end in July 2017 in New York. Jaguar has an edge over Audi in that it has not been associated with any diesel scandals, although like majority of other automakers, it is basing most of its future on electric cars – And what better platform to promote these progressive initiatives than the Formula E?
Panasonic, who are a long-term supplier of battery cells to Tesla, teamed up with Jaguar in this endeavor to assemble the "Panasonic Jaguar Racing" team. As we wait for the official release of Jaguar's plan for introducing electric cars into the market, it's nice to see that the marque's return to racing is made through the all-electric Formula E championship.
Audi has vowed to become more active in its sponsored ABT Schaeffler team and start curving it into a factory effort for 2017's season. In the next few years, more full-line automakers are expected to take up Formula E as well. Besides, almost all automakers are trying to design or improve their own full-electric cars. Participating in electric championship series with strict limitations on energy usage, motor power, and battery size provides great opportunities for developmental breakthroughs in electric vehicle technology. Jaguar seems determined to publicly draw a line between its involvement in Formula E and the future of electric road cars.
During the launch of the I-type 1, Nick Rogers (the company's executive director of product and engineering) stated that Formula E tech will definitely flow back into Jaguar's road automobiles. According to Nick, some of the car's techs were actually inspired by the C-X75 concept. It is clear that everyone is focused on the future, and several Jaguar reps confirmed the coming of an electrified production car, which is believed to be Jaguar's full electric sedan or SUV. The Jaguar's Zero-Emissions I-Type 1 Racer is also aimed at luring budding race fanatics, as well as those who are curious but have never held an active interest in racing, throughout the fourteen races of this season, organized across the globe in such locations as Marrakesh, New York, and of course, Hong Kong (the season opener).
Bottom Line
Since its debut two years ago, Formula E has had a rather slow development before major automakers could make a comfortable entrance into the series. Hopefully, Jaguar will take this initiative as a basis to engage more areas in the motorsport arena.