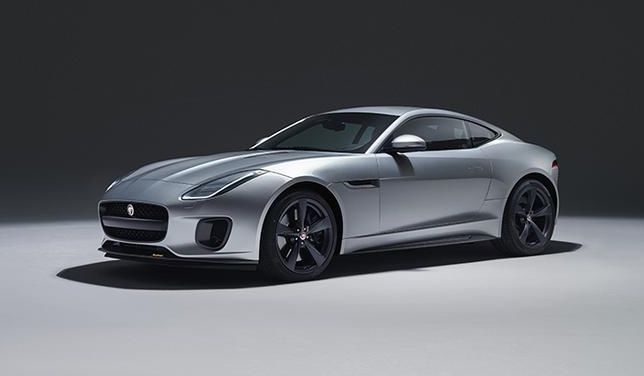 You'll have to move quickly if you want to be one of the few that will get to enjoy this newly updated model during its limited run. Jaguar will have a new version of its popular F-Type 400 ready to roll out soon, and if you don't want to miss out on the experience you'll need to be on your game if you want to take a ride. According to all reports this model will be limited to a single year of exposure before its production is discontinued. If any person lucky enough gets to these elegant, full-on luxury machines in time they'll find a 3-liter, supercharged V6 waiting to take them on a ride they won't soon forget.
Special Edition Jaguar
From the premium feel of the interior to the chrome trim and an exterior finish that will dazzle your senses, the Jaguar is nothing less than beauty on wheels. This model will feature bigger brakes and 20-inch, alloy wheels that will complete the fierce yet impressive look of this wonderfully wild machine. Just sitting inside will give you a thrill that won't soon fade as you can fully expect this finely-tuned machine to pounce at the slightest provocation.
Buyers can make a decision as to whether they want rear-wheel or all-wheel drive, and can also select between manual and automatic transmissions. There is also a hardtop and a soft top version of this luxury ride, but one of the greatest draws of this vehicle is that drivers will be able to customize the throttle response, damping rate, the suspension, and the overall ferocity of the gear changes. This will be the ideal car for the discerning customer and the ultimate luxury ride for those who value performance as well as appearance.
Those who aren't interested in an upgrade will still be excited to hear that they will be able to benefit from a host of new features that the 400 Sport is going to be welcoming to add to the already impressive range of details that they enjoy.
These will include many subtle updates that can boost their enjoyment and the look and performance of their vehicle. Such updates would include upgrades to the front end and the interior. Seats will be made lighter and an impressive array of technological advances will be added to the Sport in order to make it more amenable to the discerning customer and allow it to remain competitive with other luxury cars. This would include adding in a GoPro action cam that can measure your vehicles speed, the g-force, your accelerator position, and several other factors that can affect your driving.
There's even more good news. The addition of a semi-automated park-assist function will be added to aid the driver, and increased maneuvering with finely-tuned sensors will be able to gauge the dimensions of a parking space and tell the driver if they can in fact fit in that space. For those that live within a city atmosphere this is a brilliant and very useful tool.
Since being launched in 2012, the F-Type has won many awards and has been instrumental in re-establishing Jaguar as a true contender in the automotive industry. Jaguar actually broke nearly every sales record in 2016 and is looking to keep moving forward throughout the next year. As of now there are roughly 22 variations of this car on the market, and Jaguar is already starting to talk about further designs to push the company forward even further. The retail price on this impressive machine will be roughly $80,000 in the United States, and it will be available for purchase soon enough.
Conclusion
Despite being absent in the automotive industry for a while, Jaguar has always been known as one of the premiere leaders in the industry when it has come to class, luxury, and overall power. The stunning designs it has rolled out over the years have been more than enough to cement the company name into the collective consciousness of the world, and has even seemed to set the tone for what is considered to be high class and what is not. In the coming future it is only reasonable to assume that Jaguar will once again become a top shelf name in the automotive industry, as one would expect.
Save