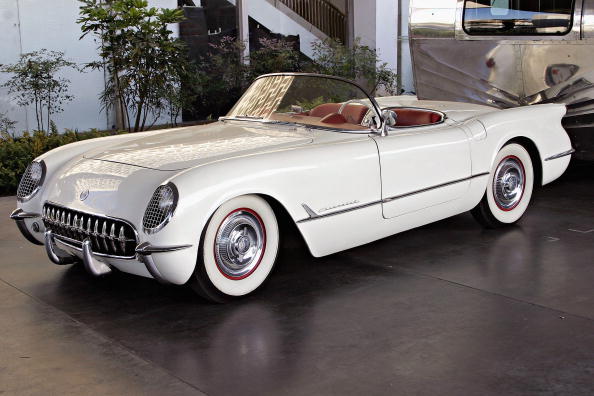 Corvette is a classic premiere car maker known for their sleek and fast vehicles. Everyone loves at least one type of Corvette whether it be a classic or modern model because of how well they are designed. I tend to like the classic Corvettes compared to the modern ones because I feel like the modern are less unique on a yearly basis (but I do like the newest one). It doesn't matter though, a Corvette is a Corvette, so here are the most highly sold Corvette models of all-time.
5. 1963 Corvette Sting Ray "Split Window" 
The sting ray split window is a pretty legendary car with a V8 engine and a max speed of 142 mph. In 1962 Chevy sold around 22,000 units and even had trouble keeping the car available because it was in such demand.
4. 1986 Corvette
The 1986 Corvette feels like something that would be in either Miami Vice. It's got the classic long convertible backside with some side vents just ahead of the door. It's a slick model that fits the style of the time period and was another hit in the market. 

3. 1975 Corvette Base Model
This is an interesting classic Corvette model that I've never seen before, but after some research have discovered is considered the worst Corvette manufactured. It's odd design took over 16 seconds to travel a quarter mile while going at speeds around 87 miles per hour. The company upgraded the engine which only led to exhaust problems as well. Yet, the '75 base model still sold 39,000 units.
2. 1978 Corvette
This Corvette marked the company's 25 year anniversary and was a huge hit due to its collectible limited coloring. The car was made to look good with less focus on how fast it could go, and it definitely is a nice looking car. It had a limited edition paint option for two-tone silver and black that looks very sleek. The car sold more than 40,000 units.
1. 1979 Corvette L48
The L48 isn't actually that great of a car. It is very heavy and has a surprisingly weak engine that takes it forever to get going. The car had awful performance but somehow still sold around 54,000 units and has the record for most highly sold Corvette model of all-time.
Photo by Giulio Marcocchi/Getty Images