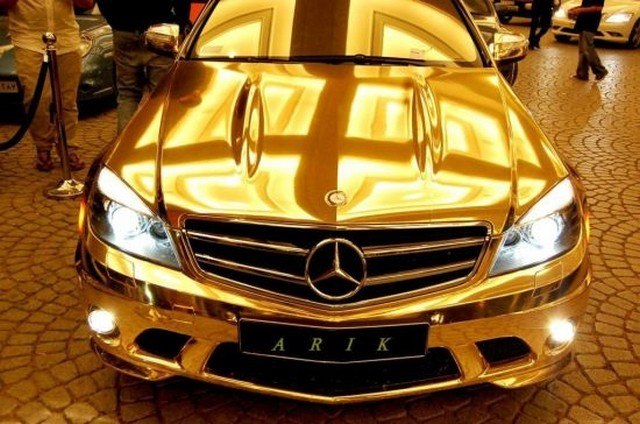 If you want to get a gold plated Mercedes Benz it's gonna cost you a little bit extra.   As many car owners know, you can do just about anything you want to your car.  People have tricked out interiors, sound systems, hubcaps, you name it.  One of the latest trends in car decoration has been the gold plated look.
From diamond studded exteriors to using premium white gold, owners are spending millions of dollars to get their Mercedes cars to look like pieces of jewelry.  In fact some cars have cost up to $50 million to get the custom gold plate look on them.
From a former Muhammad Ali gold plated Mercedes to actual diamonds being used to line a car, we take a look at 10 gold plated Mercedes Benz cars that you have to see to believe.