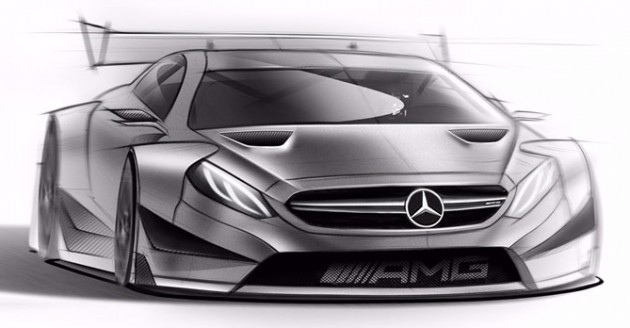 The 2016 Mercedes-AMG C 63 DTM race car has been teased in a series of official sketches prior to its appearance at the 2015 Frankfurt Motor Show in September.   But artists wanted to begin the process of scaring the competition as early as possible.  And if these sketches aren't proof that car enthusiasts will be blown away then we don't know what it.  These drawings are incredible so one can only imagine what this machine will look like in person.
For 2016, the Mercedes-AMG C 63 DTM race machine will again be powered by a series-mandated naturally-aspirated 4.0 litre V8 engine with a maximum output of 500 hp. From 2017 onwards, however, DTM will be harmonised with Japanese touring car series Super GT under a new Class One category, which calls for a 2.0 litre turbocharged racing motor with 600 hp.
Needless to say, it's going to be a tough task for car makers across the globe to keep up with the continuous innovation that Mercedes AMG has been producing since 1967.