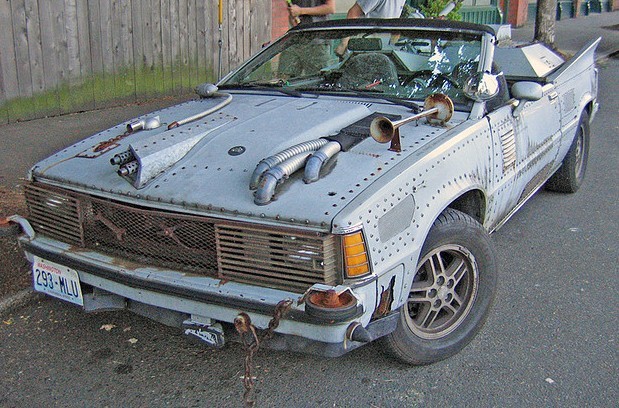 It's unexpected that cars listed for sale on Craigslist could ever be luxurious high end models. Many people use the service to sell and buy average vehicles. So when a high priced, eye popping, over-the-top, spectacular one shows up in a listing, it's rarely missed.
Some Craigslist regulars who sell cars on the listing service spend time scanning the listings for business comparisons and ideas about pricing, and just generally to keep tabs on what's available. These are expert sales people in their own right, as they have learned to navigate the system and are making money using the information they have gathered.
These eagle eyes are the ones who've spotted those tantalizing vehicles and blogged or written Internet articles for the rest of us to become aware and enjoy. They are also the ones who have posted their experiences so that newbies to the business can get started more easily.
Some Simple Tips for Creating Your Own Craigslist Car Selling Business
There are many who have chiseled out a lucrative business selling cars on Craigslist. Some do well enough to add an extra thousand or two to the family budget. Others have been able to move full-time into Craigslist selling, and some of those have blogged freely about their experiences.
For the lucky candidates for this work who live in Craigslist cities, finding cars is easy. For those who live in rural areas, it is best to choose one or two of the closest main cities on the service because those cities will be the places to source for buying and selling cars. Determine which city has the highest population with the most income. You will want to buy cars in the smaller, less populated city and sell them in the cars where more money is flowing.
Only spend what you can currently afford on a car. Stick to your disposable income only for your purchasing budget. Then buy the car that is in good condition, runs well and is within your budget. Negotiate to stay in your budget when the asking price is higher. Buy the car, clean it up and remove obvious stains and spots. Take good photos and use those to post the car on Craigslist. Decide a fair selling price that will bring you profit for your efforts. Stick to it.
Communicate the information about the car on your listing and when speaking with people be upfront about its merits and problems. Write a clear description with the car's details. Be sure to answer phone calls and emails right away. Deal in cash only; to avoid scammers.
All of the technical information necessary to open a selling account is posted clearly on the Craigslist.org site. The forums are there to answer seller and buyer questions, and the entire Craigslist corporate culture is one of building community within the process, so getting started is fairly easy.  Here some of the most expensive cars ever listed on Craigslist.
1994 McLaren F1 – $7.89 Million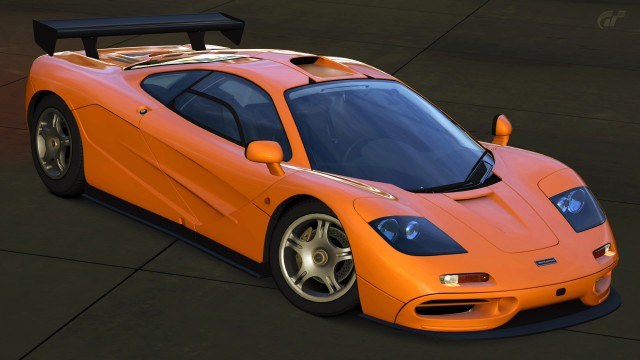 An original, grey 1994 McLaren F1 was listed for $7.89 million dollars. The 6 speed, manual transmission coupe has a top speed of 231 mph with Rev limiter, and gets an average of 15.2 miles per gallon. It is registered in California, road legal and has 78, 436 miles. It is a 6.1 liter s70/2 V12. It has real wheel drive and is a sub-compact.
Bugatti Veyron – $1.3 Million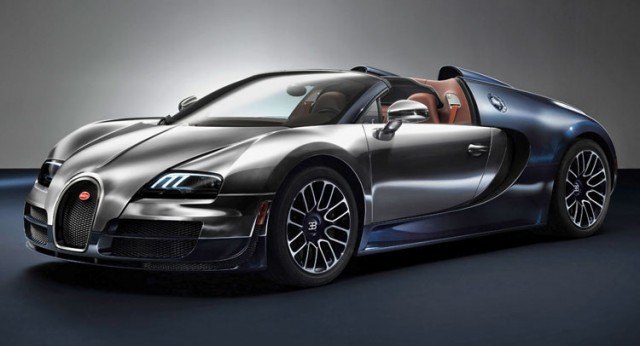 Another of the most expensive car listings is the heart stopping $1.3 million for a sleek, blue-grey Bugatti Veyron. The dealer, Specialty Sales, located in the area of San Francisco indicated that the shiny, distinctively designed car was being advertised in other places in addition to Craigslist. Considering the average transaction on the listing service, this was probably a prudent move.
1965 Shelby GT 350 R Mustang – $875,000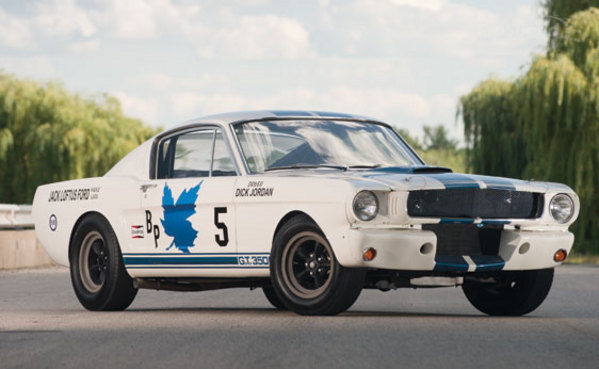 When a 1965 Shelby GT 350 R Mustang was listed on Craigslist for $875,000, lots of folks took notice. It was listed for sale by Auto Europe located in Metro Detroit. This sales company, known for its high end autos was thought to post the most expensive listing ever seen. As with all things unique and quirky on Craigslist, this car had an adventure tale worth telling.
This vehicle, Car #5R530 to be exact, was part of a series of 35 produced strictly for racing. It was the first time in history that an American manufacturer created autos that were SCCA B/Production compliant.
This particular car was sent to Lima, Peru in 1966. It was the Peruvian National Champion and the South American Champion in its racing class. It spent considerable time racing the circuit in South America. Shipped back to the United States in 1984, it came with a copy of its original invoice from Shelby America. The invoice identified it as a 1966 GT 350 Race with a date of June 28, 1966. An interesting tidbit of information is found in the Illustrated Shelby Buyers Guide of 1992, by Lamm & Nicaise: on page 60, it is explained that this particular model batch of R models were actually assembled after the normal 1965 production of GT350s had shut down. This car for sale on Craigslist was actually an American champion race car; verified with all the necessary paperwork.
Lotus Formula 1 car – $95,000
A bright green Lotus Formula 1 car was listed with a sticker price of $95,000. The T128, was used by drivers Karun Chandhok, Helkkl Kovalainen and Jarno Trulli, and was the team choice for its second world championship season. Advertised for sale as is, the car was missing its Renault engine. Nobody knows for certain why or how it landed in Hoover, Alabama, but the seller was apparently willing to negotiate a trade if a truly interested buyer offered. It is said that the steering wheel probably cost more than the entire car's recent sale price, when new. The original Red Bull Technologies seven speed semiautomatic gearbox appeared to be in place. Its stark white Caterham identification markings and sponsor names provided great color contrast along the body; along with its black accessories and tires.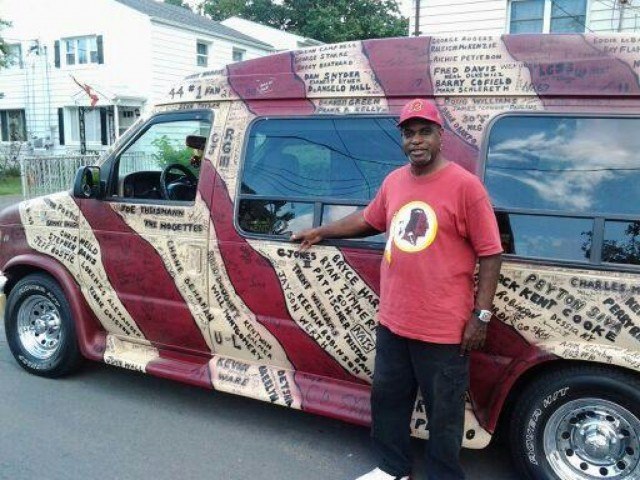 The Redskins Autograph Van – $150,000
The Redskins Autograph Van might be a representative of the original spirit of community communication corporate Craigslist hopes to retain with the online service. It was listed for $150,000, and at first glance many wondered why the 2001 Ford E150 would command such a price. After all, it was painted burgundy and gold and covered with what could have been mistaken for graffiti. The story explains it all.George Jones, the owner and resident of the van, bought it in 2012.
He was a homeless, 55 year old veteran, who happened to be a Redskins fan. He started out painting the van's distinctive stripes. Then he decided to take a Sharpie and add words of encouragement for the sagging team. The first things he wrote were "RGIII" and "Go Skins". The next thing he knew, fans were asking him to add their favorite team member's names. Soon, celebrities such as Joe Theismann, the Hogettes and Chief Zee autographed it. The van attracted so much attention that Jones soon was linked in with services that found him a home and help with a veterans' rehabilitation program that is compensated. His family had reached a rough financial place, so he decided to help by selling the van, and that's when he listed it on Craigslist.
Craigslist is like a huge town marketplace, with everyone in the community bringing goods for sale. The only difference is that the local community communicates with modern technology. You never know for certain what you'll find, but it's always certain to be interesting. Whether you plan to buy or make your own sales business, there is unlimited opportunity.