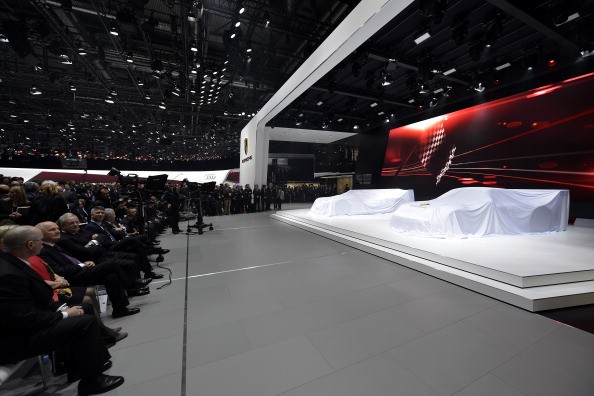 One of the big stories from the 2014 Geneva Auto show is the all-electric sports car concept by nanoFLOWCELL called QUANT e-Sportlimousine. The name clearly needs work, but the vehicle itself is nothing short of genius. One of the breakthroughs with this vehicle is its flow cells that combine electrochemical accumulator cells and fuel cells. You get that? To put it plainly, the batteries of the QUANT are five times more powerful and efficient than your typical lithium-ion batteries.
Here's how the vehicle measures up: It's 5.25 meters long, 2.2o meters in width, and 1.35 meters in height. The vehicle uses four in-wheel motors to boast a sprinting ability that will take the car from 0 – 100 km/h in just 2.8 seconds! The vehicle's top speed isn't too shabby either. According to reports, the QUANT can hit top speeds of 380 km/h (that's close to 240 mph) and has a range of 400-600 kilometers. To put that in perspective, those numbers are more powerful than anything from Ferrari, Porsche, Lamborghini, McLaren and Bugatti in 2014.
The inside of the vehicle is out of this world as well. Everything is covered by a an ultra-fine wooden veneer that looks like solid wood until the ignition is activated. Once activated, the cars dials and touchscreens come to life in a breathtaking display. For now the car is still very much considered a concept car, but there is speculation that the vehicle could be seen in a road-version as early as 2015.
The QUANT e-Sportlimousine was certainly the buzz at the Geneva Auto Show because of the technology it introduced. Unfortunately, there isn't a price tag to report right now, but there is speculation that if and when the car becomes road-friendly is could cost upwards of half a million dollars.
Photo by Harold Cunningham/Getty Images