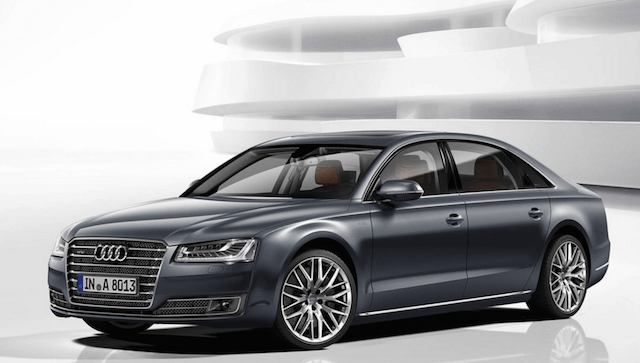 Audi can trace their roots as a company all the way back to the late 1880's. Since then, the German automobile manufacturer has become one of the best names in the entire car industry. The brand is known for their mid- to high-end luxury vehicles, and Audi has produced quite a number of exceptional cars over the years. Their current offerings are among some of the best, but which vehicle is the most expensive? Is it the R8 Spyder, the companies premium, convertible supercar? Actually no, it's not. The most expensive vehicle that Audi currently sells is the A8 L W12.
Audi first introduced the A8 back in 1994, and the vehicle has since remained as the companies flagship car. They come in a few different flavors at different price points, but with a base price of $137,900 dollars, the A8 L W12 is their most expensive car that they currently sell. So why is that?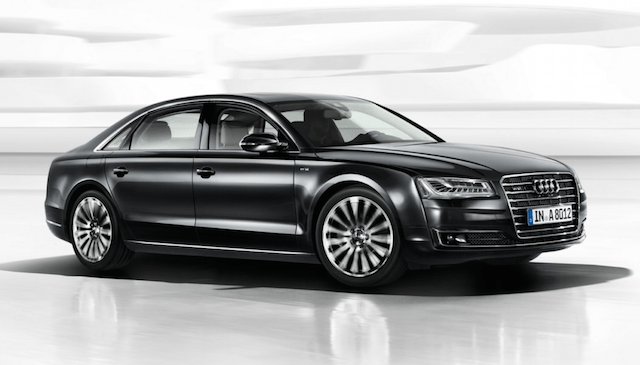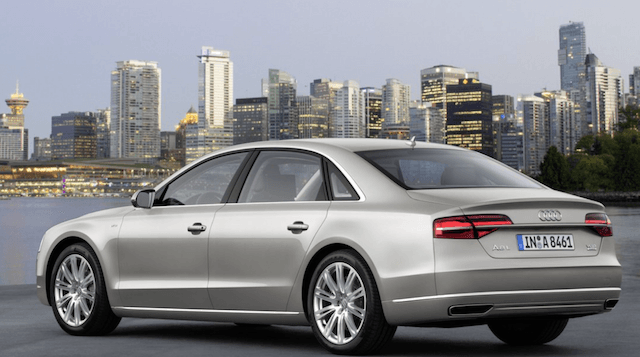 While Audi does produce SUV's, a supercar, and a few coupes, the brand has always been best known for their sedan and saloon cars. These were the types of vehicles that got them their start, and the Audi A8 L W12 is one of the finest, 4-door sedans that you can buy today. I mean, it better be for that price. Starting with the obvious first, let's look at what it has under the hood. As the name implies, this A8 is packing a 6.3-liter W12 engine that manages to pump out 500 hp in total. In terms of raw power, that's on par with many 2-door sports cars that are out there. The car has Audi's Quattro all-wheel drive platform, an adaptive air suspension, an 8-speed Tiptronic automatic transmission, and more. The A8 L W12 can accelerate from 0 to 60 mph in just 4.4 seconds and achieve a top speed of 130 mph (The U.S. unfortunately limits the car to this speed, as it can go faster). That's pretty impressive considering this car has a curb weight of 4,806 pounds.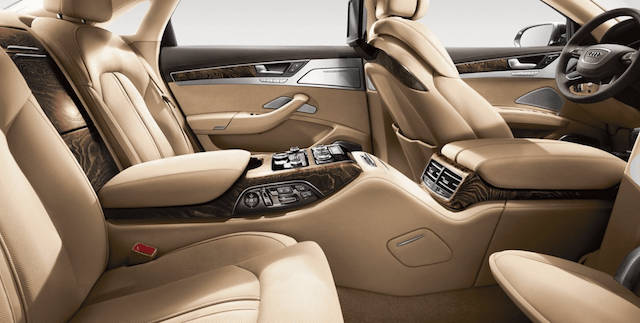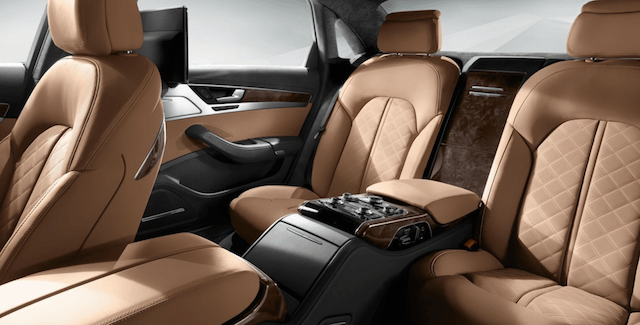 While the performance aspect of the A8 L W12 is certainly more than acceptable, the real appeal of this vehicle are the endless amounts of luxury features that are available. Audi offers potential customers a wide range of choices, color schemes, and options to make their A8 something quite special and unique. We're talking about a camera parking system, an advanced navigation unit, an entertainment console, adaptive cruise control, different driving modes, lane keep assist, 22-way power leather seats, two 10-inch screens in the back, a panoramic sunroof, the option for a wood trim, a Bang & Olufsen sound system, and much more. The options and features this car has is pretty overwhelming actually, but if you go all out with them, you've got an incredible vehicle on your hands.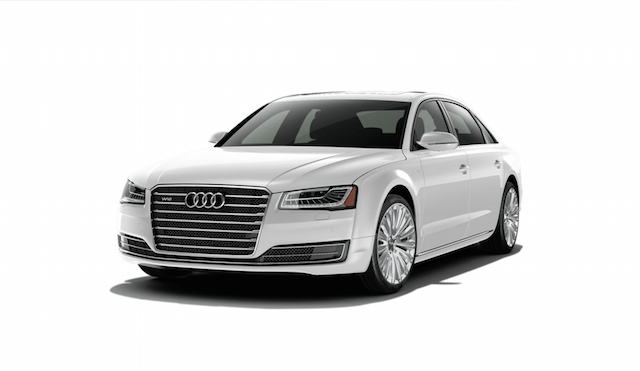 While there are faster, more affordable cars that Audi sells, the A8 L W12 is arguably the companies best. The reason that is, in my option, is that this car is the complete package. There are cars that are luxurious, but not very fast. And then their are cars that are fast, but not very luxurious. The A8 L W12 looks good, it's quite fast, it's practical, and it's packed with all the luxury features you could want. This is the car that could be taken out on the track for a day of fun and then later that night you could chauffeur a celebrity around in high levels of comfort. There aren't many cars out there that offer pretty much the complete automobile package, but the A8 L W12 is certainly one of them. And that's why you can expect to pay over $137,900 dollars for this car.
Photos from Audi