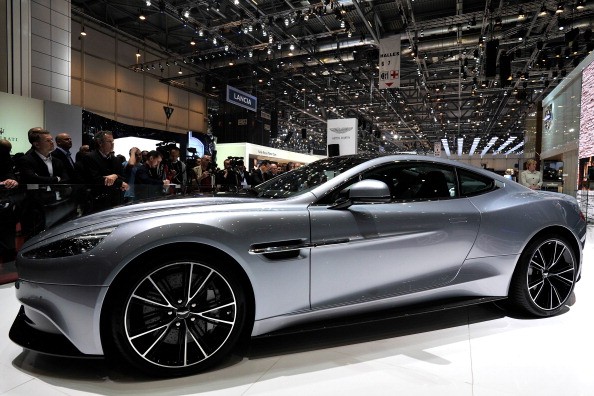 Aston Martin is known for their high end aerodynamic car designs that are on par with companies such as Ferrari, Lamborghini, and Porsche. The Vanquish model is arguably the best known Aston Martin vehicle in the market and still sees a bunch of sales each year. Although the company hasn't done much to alter the Vanquish from year to year, Henrik Fisker has put together a new design that he revealed at the 2015 Amelia Island Concours D'Elegance that completely revamps the car and evolves it to a completely new level of luxury.
The Aston Martin "Thunderbolt" is what Fisker calls the new car. As of right now it is completely a concept but depending on the reception and interest level that the design draws from potential customers, Aston Martin could put it into a limited production run at some point in the near future.
The exterior of the Thunderbolt Vanquish alters the angles and curves compared to the original model and the new car is made from almost all carbon fiber. The front and rear lights are bespoke, which is another luxury feature that would only be recognized by true car enthusiasts. Upon first glance this vehicle doesn't look like the original Vanquish, which is a good thing because it is unique enough to grab attention while still building out of the original model.
On the car's interior there is only the best premium Italian leather trim by furniture makers, Natuzzi and in the back seat it is built to hold two bottles of champagne or wine. On the dashboard driver's will discover an 11.6 inch tablet that can access navigation, telephone, multimedia, or other features that come in handy and are easy to view while driving.
As of right now, this is just a dream for Aston Martin lovers. The Thunderbolt is a concept that might never be built; however, the first reactions seem to have people loving Fisker's design. Stranger things have happened, and if the willingness to purchase is there from customers, the car company probably won't hesitate to test out production.
Photo by Harold Cunningham/Getty Images