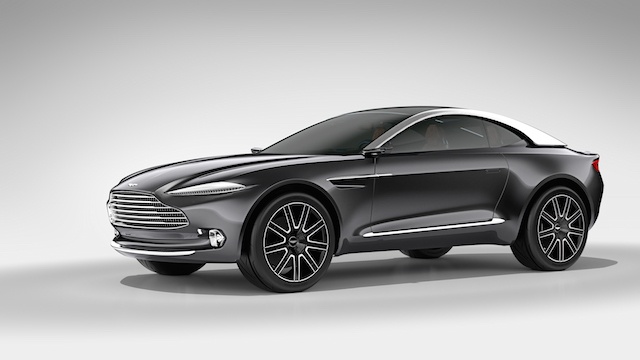 The Geneva Motor Show saw rise to so many great things, and many automobile companies are showing off their newest vehicles and concept cars. Aston Martin is making a lot of noise with its newest concept car, known as the DBX, and it is one of the most interesting looking Aston Martin's that the company has release in a very long time. It's also arguably the boldest concept vehicle the company has ever put out as well. There has been a growing trend around the world where consumers are opting to purchase luxury SUV's and crossovers, and the DBX is Aston Martin's answer to that trend.
The first thing you notice about the DBX is its large wheels and its raised chassis. This is definitely a crossover/small-SUV which is certainly a first for the brand. Still despite having big wheels and sitting high off the ground, it's body looks like a sports car and fits in very well with all of the other current Aston Martin models. Aside from looks, there is so much more to the DBX. This vehicle is all-wheel drive, but the most important factor is that this is entirely an electric-car. That's right, the company that loves large V12's has made their first, fully-electric vehicle.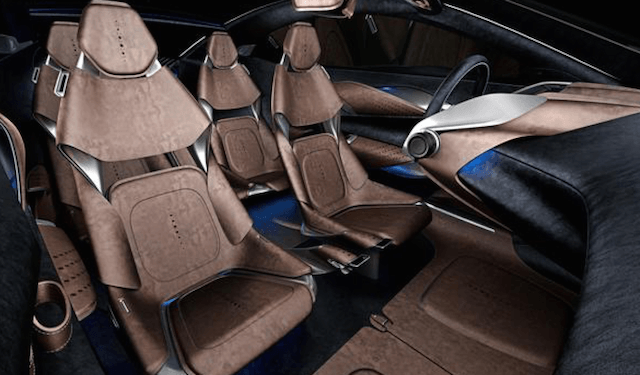 The interior is also interesting, however I feel that it is the weakest part of the vehicle. But still it's not like it is cheap or anything. Still this is a concept car, and it is meant to display the direction that Aston Martin want's to go in, in the future. So in terms of a progressive, forward-thinking vehicle, the DBX certainly takes the cake. Honestly I cannot see anything that I really dislike about this car. I like where Aston Martin is going with the DBX, and I hope to see a production version in the future because I certainly want one.
Photo from Aston Martin/BBC