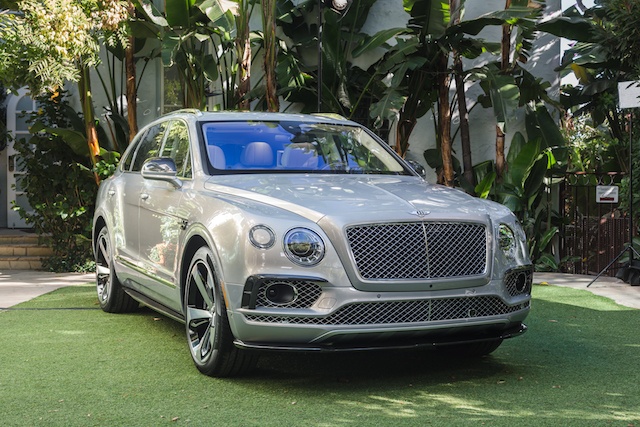 In preparation for the launch of the Bentayga, Bentley's newest vehicle and arguably the most luxurious SUV currently out there, Bentley has created a special, limited-edition model to commemorate the launch. It's called the Bentayga "First Edition", and it offers added options and bespoke features that set it apart from all other Bentayga's.
The Bentley Bentayga First Edition is limited to just 608 examples in total, which will one available to exclusive VIPs from around the world. The vehicle was unveiled at an intimate party in Los Angeles at the Sunset Marquis Hotel in front of a select group of individuals. The First Edition model has many distinct features that make it special, as Bentley talks about in their recent press release:
The eye-catching specification with exclusive details and unique components demonstrates the Bentayga's abilities to the fullest. The First Edition's unique design includes Union Jack badging, illuminated treadplates and 22" black painted and polished wheels. Just ten exterior colours are offered, highlighting the exclusivity of the model.
Inside the modern, luxurious cabin the 'Diamond within Diamond' quilting, bespoke ambient lighting, Union Jack fascia badging, unique contrast stitching and embroidered seats enrich the look and feel of this special series still further. The detailing in metal, wood and leather – including meticulous tolerances between elements of trim – sets a new standard in automotive design.
These unique features make the already promising Bentayga even more desirable, and the First Edition models are expected to sell-out very fast. Every Bentayga comes with all the luxury features and amenities one would expect from a Bentley, which makes this vehicle one of the most luxurious SUVs ever produced. Under the hood it has a twin-turbocharged W12 engine that offers 600 bhp (608 PS) and 663 lb-ft of torque. With that engine the vehicle is able to reach speeds of 187 mph and it can accelerate from 0 to 60 mph in just 4 seconds flat, making it the most powerful and fastest SUV currently out there.
Additionally buyers of the limited-edition Bentley Bentayga First Edition will also receive a complimentary special-edition Breitling timepiece that was created specifically for this launch. Prospective buyers will have the choice between three models of watches, as if they needed any more incentive to buy this SUV. There's still no word as to how much the standard Bentayga will cost, but most will estimate it being somewhere around $200,000 dollars, so we can figure that the First Edition will cost even more when it is formally released sometime in the early parts of 2016.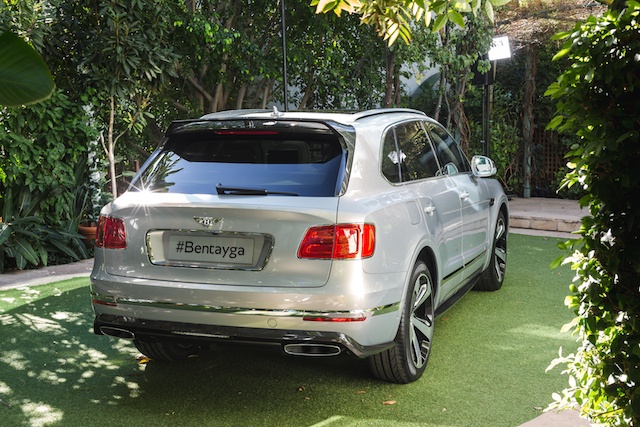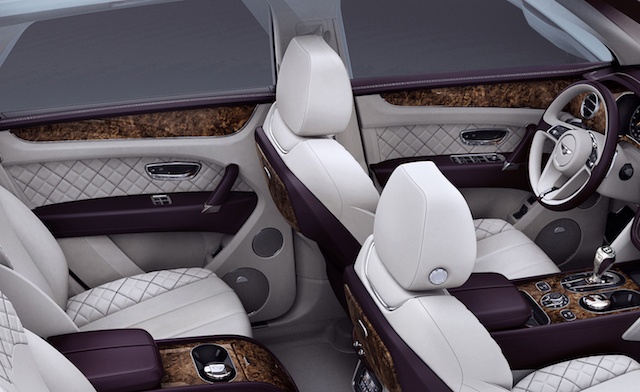 Photos from Bentley