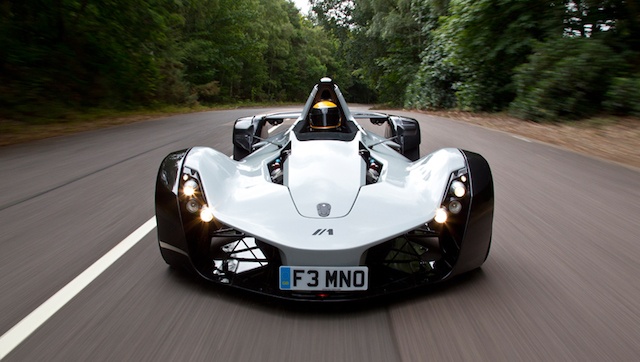 Believe it or not, there are actually some downfalls that come with owning a living on a superyacht. Namely, if you like to drive high-end sport cars, you're kind of out of luck. It's not exactly easy or practical to store, say a Lamborghini Aventador or a LaFerrari on your multi-million dollar floating mansion. So if you're a superyacht owner that likes to drive fast cars, you have to give up that passion when you're out on the water. However that has all changed. Enter the BAC Mono "Marine Edition".
The BAC Mono is a track day car produced by the English firm known as the Briggs Automotive Company. A track day car, for those unfamiliar with the concept, is essentially a car developed entirely, well, to be used on a race track. They're small vehicles that lack most of the modern luxuries seen in normal cars, for example they typically have one seat, no windshield, no stereo system, no cruise control, no entertainment console, no cup holders, and lack many other comforts seen on normal vehicles. Instead they focus completely on performance. It's a drivers car. Since they're so small and lightweight, they can offer supercar levels of speed, and the BAC Mono is arguably one of the best out there.
The vehicle is almost entirely made from carbon fiber, so it's super light especially since it lacks normal features. It can only hold one person, it has an F3 gearbox, a suspension used on most Formula One cars, and it has a 2.5-liter 4-cylinder engine that offers 305hp. Since it's so small and stripped down from all the extra weight that normal cars have in addition to being made from carbon fiber, the BAC Mono can accelerate from 0 to 62 mph in 2.8 seconds and it can achieve a top speed of 170 mph. The car is very popular among many driving groups, and has been extensively reviewed from the gang over at Top Gear where it was highly praised (see their review video). While it may lack most modern features, the car effectively handles and drives like a race car. It also doesn't hurt that it looks extremely awesome as well. Now the standard model costs about $192,000 dollars, but the company has recently launched a $768,000 dollar "Marine Edition" that can fit on most superyachts.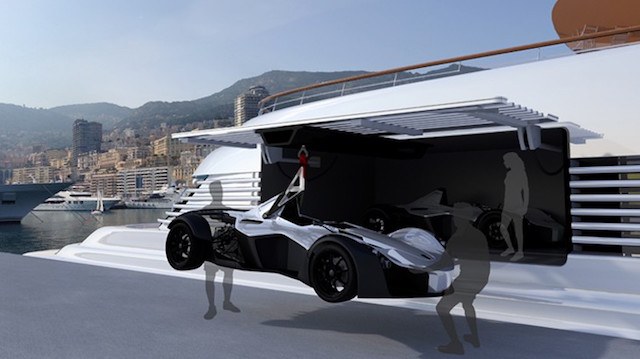 The BAC Mono Marine Edition offers all of the standard features seen in the normal model, but it comes with a few extras. First, the car is entirely coated with a special anti-corrosion sealant to protect it from the salt water. Additionally the Marine Edition comes with a special climate controlled storage container that can easily be outfitted on a yacht in addition to a loading crane and arm that is entirely made from carbon fiber. The complete package then allows you to easily load and store your new BAC Mono on your prized superyacht. You simply dock your yacht, and then you can unload the car with relative ease. So when you get tired of the sea, you can now have a high-end car that offers supercar levels of performance for when you return to shore. It may just be the best rich persons toy in existence.
BAC will be showing off the BAC Mono Marine Edition at the upcoming Monaco Yacht Show this month, and will soon begin to take orders. But don't get too excited just yet. Not only is it expensive, but these cars are produced entirely by hand and are built to order. That means they only produce about four each month, but if you can wait, the BAC Mono Marine Edition is the car to save superyacht owners who are dying to rip up the roads of the world. I can only imagine what it would be like to have a superyacht and a BAC Mono.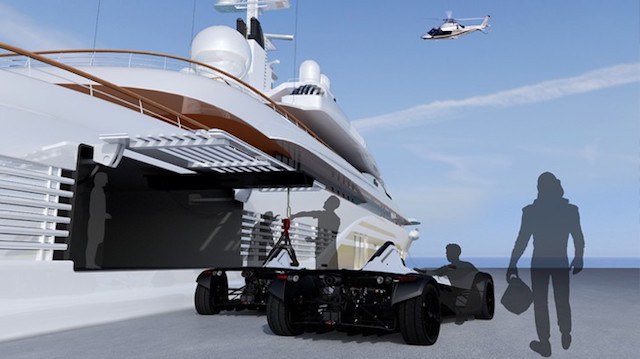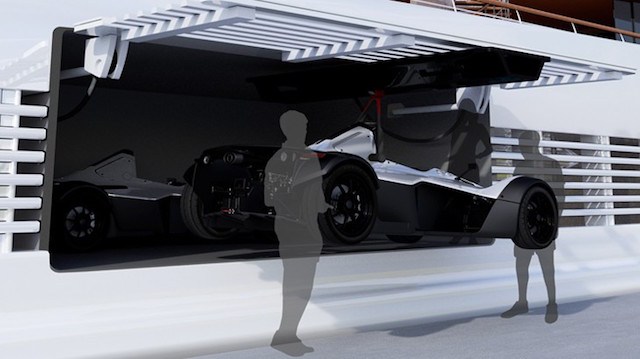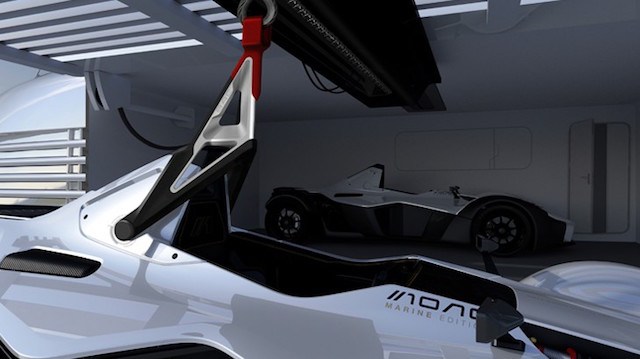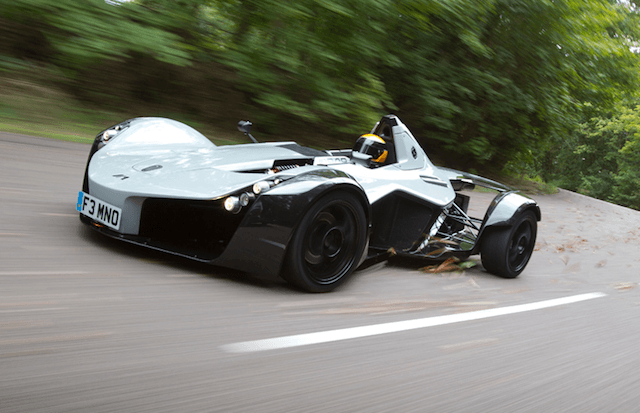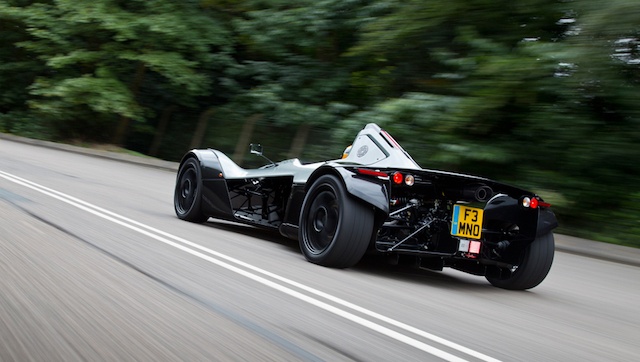 Photos from bac-mono.com