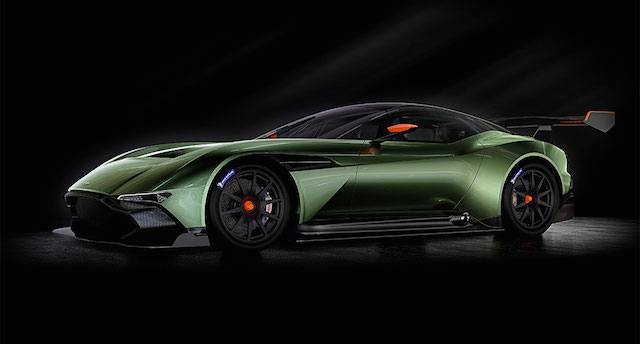 Aston Martin has primarily produced sophisticated and luxury grand tourers and sport cars over the years, and have left the crazy cars to be made from companies like Lamborghini and McLaren. Well it seems that they've gotten tired of making those types of cars and they have turned the volume up to eleven for their newest creation. Meet the Aston Martin Vulcan, it's easily the most aggressive, in-your-face, and extreme vehicle that the company has ever created. It also seems like it is going to be the fastest car that Aston has ever produced as well. Let's take a look at this impressive new vehicle.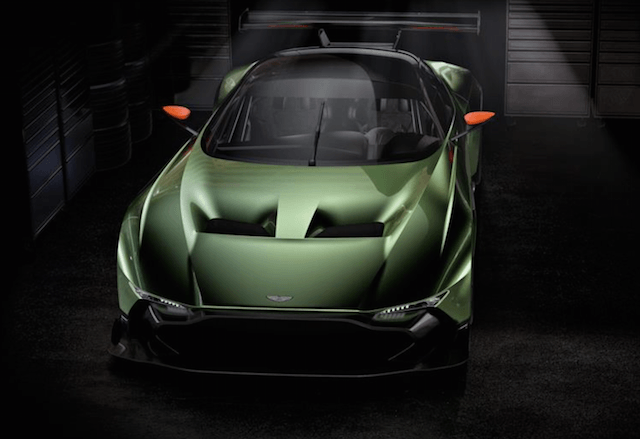 In pretty much all regards, this vehicle doesn't even resemble anything close to an Aston Martin, apart from the badge and the companies logo. We have seen companies like McLaren and Ferrari recently release hypercars like the P1 GTR or the LaFerrari. It seems that the Vulcan is Aston Martin's response to those cars, and what a car it is. Aston Martin has thrown everything they have up their sleeves into this car. The Vulcan sports active aerodynamics and a mean looking disposition, and its got the muscle to back up its looks. The vehicle is powered by a naturally aspirated 7.0 liter V12 engine that will apparently deliver over 800hp. The Vulcan also sports a Xtrac six-speed sequential gearbox that was developed by their racing team. The Vulcan is entirely about performance, so much so that you cannot drive it on the roads. That's right, when this vehicle will be release it will be a track-only car.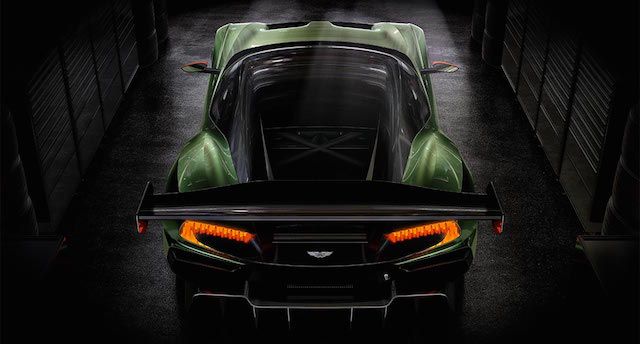 So while you cannot take this car out on public roads, it's still an amazing vehicle to behold. The car is almost entirely constructed from carbon fiber so it is also extremely lightweight as well. It has also got all the advanced parts that you would expect a vehicle like this to have: Brembo ceramic racing disc-brakes, limited slip differential, a magnesium torque tube, a carbon fiber propeller shaft, wide racing wheels, variable traction control, adjustable dampers, anti-roll bars, a racing steering wheel, and much more. In terms of luxury don't expect much on the inside but the bare essentials, but the car has the latest computer gadgets to control the Vulcans various driving modes and functions.
Aston Martin says that they will only be producing 24 Vulcans in total and they will cost around $2.3 million dollars. Ouch. A pretty steep price considering you can only drive this car on race tracks. If you do happen to buy one, Aston Martin will train you on their track to learn how to drive it without killing yourself, so at least that's good. While we don't have any performance stats yet, I'd bet that this will be the highest performing and fastest car that Aston Martin has ever produced. The Aston Martin Vulcan will officially make its world-wide debut at the upcoming Geneva Motor Show next month, and we cannot wait to see more. 
Photos from Aston Martin