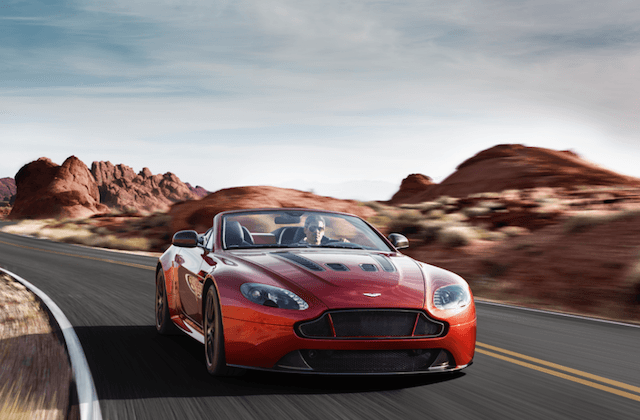 Aston Martin has been producing amazing automobiles since the company was founded in 1913. In the late 1950's the company gained considerable amounts of momentum, and then when James Bond was first seen driving a DB5 in Goldfinger, they have been some of the most desirable high-end cars around. The only major deterrent to these cars is the price. Not many people can afford to drive a car that costs over $180,000 dollars…until now that is.
Customers in the United States who are looking to drive a new Aston Martin now have the option to lease these amazing vehicles. Aston Martin has recently entered into a partnership with Ally Financial to bring a variety of manufacturer-backed leasing programs specifically for the United States. This is definitely a big move for Aston Martin, considering that the demand for high-end luxury vehicles is at an all time high in this market. The president for the Aston Martin's American division, Julian Jenkins, recently said "[This lease program] gives us an opportunity to reach a new audience, largely individuals that have purchased other vehicles through leasing programs but also want the opportunity to step into a new product". So Aston wants to attract new consumers to their brand, and it certainly seems like they will.
Through this new program, you can get some great deals on various Aston Martins. The V8 Vantage which usually costs around $124,000 can be yours for just $1,400 a month after an initial downpayment. If you want to opt for the more powerful V12 Vantage that's priced around $185,000, you're looking at about $1,900 per month. Sure that's an expensive lease, but given the car you are leasing, it's really not that bad. Studies have also indicated that nearly two-thirds of customers that lease a car stay with that brand when its time to trade-in, so this is a good move for Aston Martin as well.
Sure there are definite downsides to leasing a vehicle: you never own the car, you can only drive it a certain amount of miles, and then you have to give it away at the end of your lease. Still after considering all of that, $1,400 a month to drive an Aston Martin is a great deal and whose going to know that you leased it? At the end of a one-year lease at that price, you'll be paying about as much as it costs to buy a Volkswagen Golf GTI, so that's not too bad at all. If you qualify for these leases, I'm sure that price won't be much of a burden. The new leasing program will start sometime at the end of the month, and many future Aston drivers are looking to get one.
Photo from Aston Martin