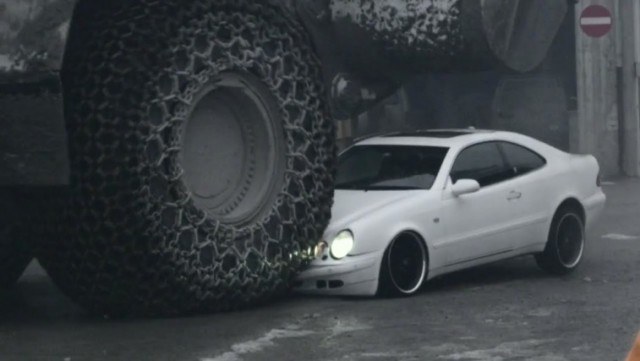 When an employee isn't pleased with their boss they might call for a meeting to discuss the matter.  If something is pretty serious they might resort to filing a complaint with the company.  In rare cases a disgruntled might take it the extra distance by resorting to levels of unprofessional acts that we rarely see.  We have an act that most certainly qualifies on unprofessional and borderlines on insane.
From what we've heard,  this guy ran over his boss's Mercedes Benz with a excavator because he was a little upset at him (for whatever reason).  Whether it was staged or not still hasn't been answered.  What we can honestly say is that this video is crazy.
Check out the video below as the luxury coupe gets crushed and slaughtered at the hands of the heavy equipment. You've probably wanted to do this at some point in your career, admit it! What would you do to your boss if there were no consequences?