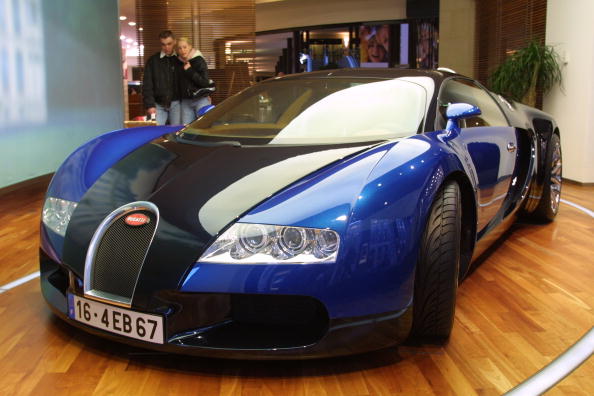 Craigslist is the place you go when you want to find anything or sell anything. Have an old shower curtain you're just dying to get rid of, but you can't bear the thought of throwing it in the trash? You can place it on Craigslist for a few dollars and someone – someone – will come purchase your item from you. It's a great way to get rid of unwanted items and make a small profit at the same time, but it's not just for the inexpensive items you no longer want. Some people sell some expensive items on Craigslist, and we have a list of the most expensive items we've found on the site for sale.
Photos by Craigslist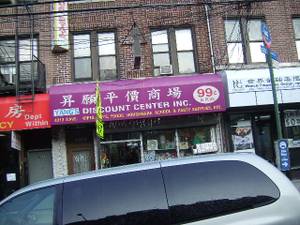 99 Cent Store on Craigslist New York – $100,000
When the owners of a 99 cent store in New York City decided that they'd had enough of being business owners, they went online and listed their store for sale. The store is located on 8th Avenue at Sunset Park, and the cost for the entire operation is only $100,000. The number is a big one, yes, but when you consider that it's for an entire business, it doesn't seem like that much of an investment. Of course, you'd have to sell a lot of $.99 items to make a profit.
Photos by Craigslist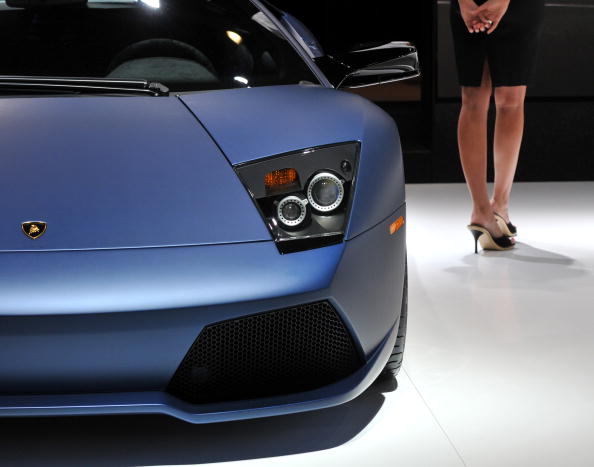 2008 Lamborghini Murcielago on Craigslist New York – $150,000
This gorgeous car is currently listed for anyone in the Coney Island area of New York. It's listed at a price of $150,000 and it looks great. The shiny black car appears to have no dints or scratches. The doors in the photos are lifted up to show off the bright yellow interior. The car is listed as having been involved in a minor collision and completely restored to the point that it passed New York State inspections. It's only got a hair over 7,300 miles on it.
Photos by Craigslist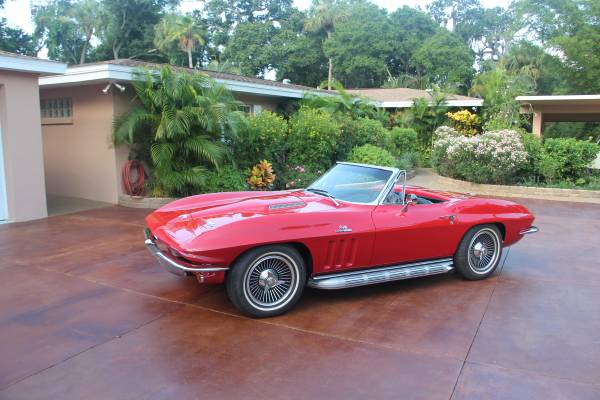 1965 Chevy Corvette on Craigslist Florida – $150,000
The Corvette is one of the most iconic, classic cars in the world, and this 1965 red 'vette is no exception. Its owner has kept this beauty in his garage in Florida since he's had it, and now he's listing the gorgeous vehicle for sale on Craigslist. It's in pristine condition according to the seller and the photos of the vehicle, which is precisely what buyers in this price range are looking for.
Photos by Craigslist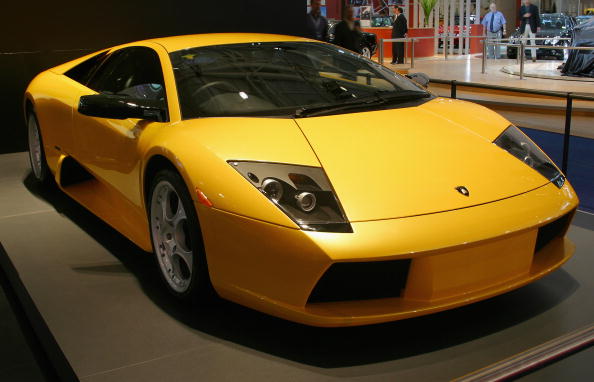 2008 Lamborghini Murcielago Convertible on Craigslist Brooklyn – $178,000
Someone doesn't want their Lamborghini anymore. However, it's not something that you might want to just pick up without having it checked out first. The sleek black car no longer appears that sleek. It looks as if it's in great condition except for the fact that the vehicle does appear to have been painted a flat black, almost like spray paint. If you're looking for a bargain like this one, you might want to get it checked out first.
Photos by Craigslist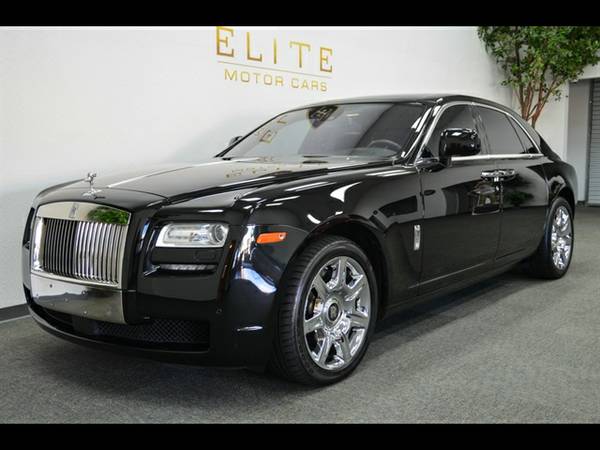 2011 Rolls Royce Ghost on Craigslist Vermont – $189,900
This black on black Rolls is the epitome of luxurious. The luxe vehicle has black leather interior seating, upscale finishes and every piece of high-end technology available in a vehicle. It's what makes a car such as this so desirable. You don't drive this vehicle because it's practical. You drive it because it's the most upscale vehicle in the area, and it's something that's going to mark you as an upscale driver.
Photos by Craigslist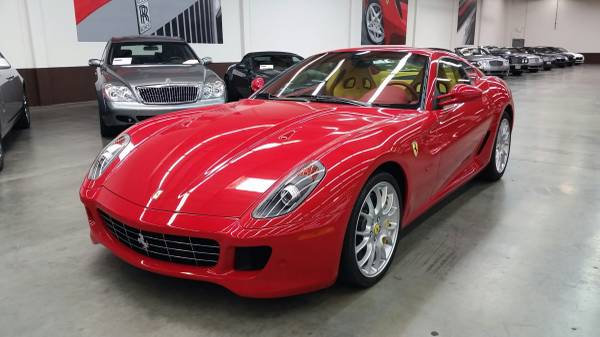 2008 Ferrari 599 on Craigslist Orange County – $190,000
This gorgeous red sports car is all it takes to turn heads. It's a Ferrari, it's less expensive than other Ferraris, and it only has 3,300 miles. The car is in excellent condition, and it's one that you will get to drive for a long time. Use it as your everyday driver or simply park it in the garage and use it when you feel the need to turn heads and make jaws drop. This car is currently listed in the upscale Orange County area of Southern California.
Photos by Craigslist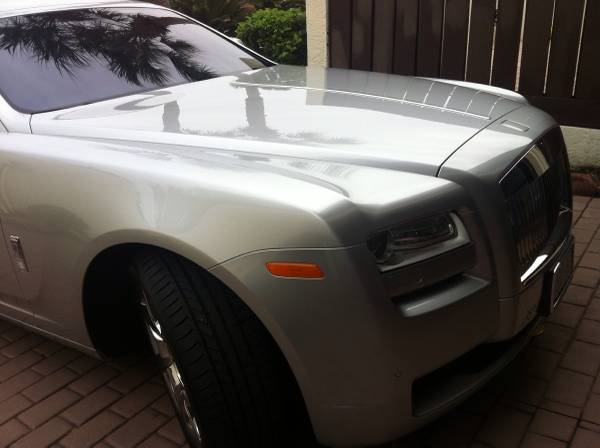 Rolls Royce Ghost on Craigslist Miami – $210,000
This is the perfect family sedan for you and your South Florida family. With a rear entertainment system that will keep the kids entertained during long drives and bad traffic, you can't ask for anything more. It's got every amenity available in any vehicle, and it's the kind of car you drive when you want to make a statement. And even though it's not an SUV, it does make a great family car with all the space in the back seat.
Photos by Craigslist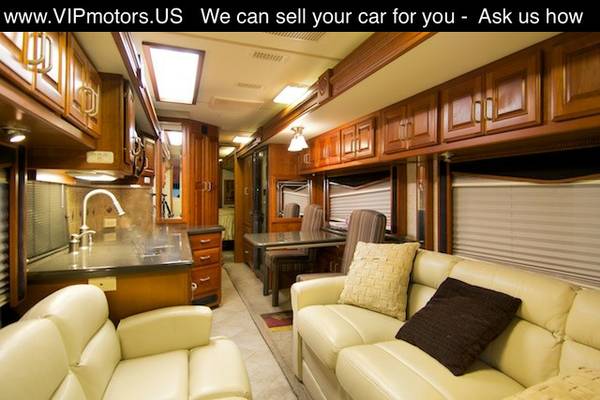 American Tradition RV on Craigslist San Francisco – $228,000
This gorgeous RV is as fully-loaded as they come. It's a big one, and it has all the amenities needed to make any road trip worth the time. This RV features 1 and a half baths, a kitchen, entertaining area and plenty of storage space and sleeping arrangements aside from the master suite. The RV is a 2007 and it has only 21,000 miles on it, which is low for a vehicle designed to live and drive in across the country. This is the kind of vehicle you want to purchase if you like road trips, because the entire family will be kept entertained and happy when you're on the road.
Photos by Craigslist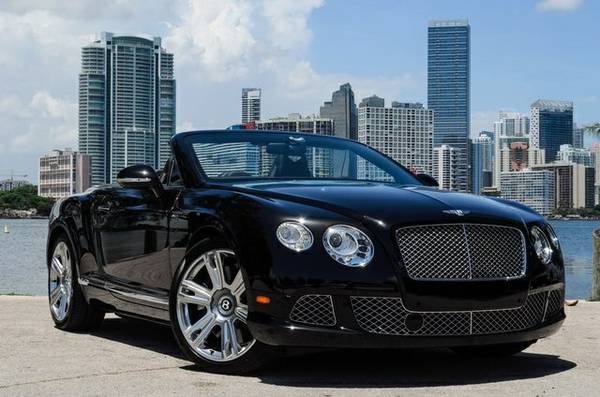 2014 Bentley Continental on Craigslist Miami – $229,000
There are few cars in the world that turn heads quite like a Bentley. There aren't that many of them on the road, which is due to the high price and the limited number created each year, and driving one will set you apart from everyone else on the road. This dealer in Miami has listed this particular new Bentley at a fair price on Craigslist, and it's actually still available for sale so that anyone interested in driving a vehicle of this nature can do so for just the right price. This Bentley has a convertible top to boot, which makes it even more perfect and desirable for driving around Miami.
Photos by Craigslist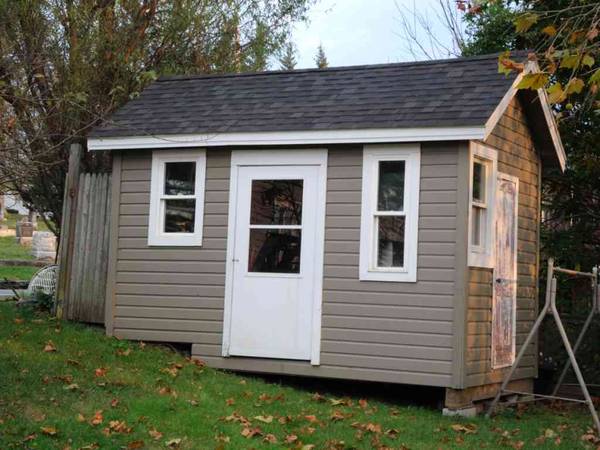 Converted Barn on the River on Craigslist New York – $245,000
They say that location is everything when it comes to real estate, and that statement has never been truer than it is when you take a look at this expensive listing on Craigslist. The listing is for a converted barn, which does resemble one of the sheds you can purchase at any home improvement store. The barn sits along the banks of a New York river, and the sellers only want $245,000 for their waterfront property.
Photos by Craigslist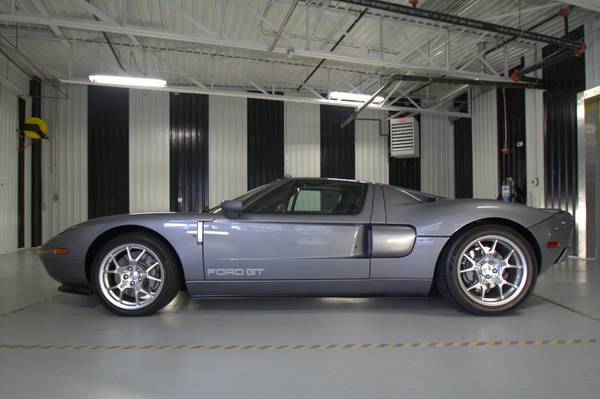 2006 Ford GT on Craigslist New York – $279,000
Considering one of these was just located at an auto show for more than a half million dollars, it only makes sense that someone would want big bucks for a car like this. It's in great condition, and it's a rare find. There were not many of these vehicles manufactured by Ford, and that's what makes it so unique. Each one is a rarity, and one with low miles is virtually impossible to locate. This deal is still available, so you might want to check it out.
Photos by Craigslist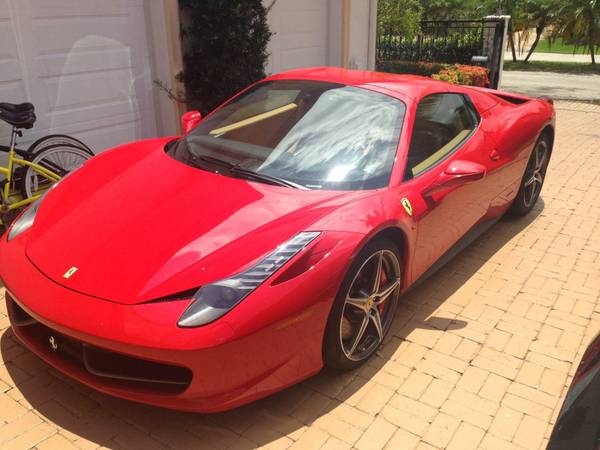 2012 Ferrari Spyder on Craigslist Fort Lauderdale – $298,500
This gorgeous red Ferrari is the perfect car to have in South Florida. The weather is always warm, so you'll get to put the windows down and drive through the gorgeous Florida air anytime you want. This car has two seats, a sleek red appearance and low miles. It's also one that is pretty common in South Florida, so you'll want to make sure that you get your own to fit in with the locals.
Photos by Craigslist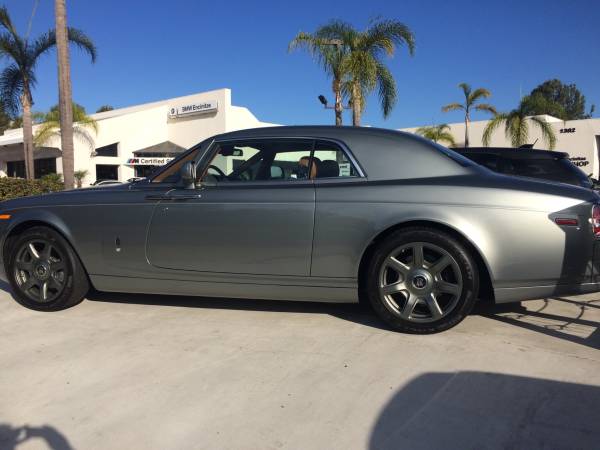 2013 Rolls Royce Phantom Coupe on Craigslist Los Angeles – $349,000
The Rolls Royce is one of the most exclusive vehicles in the world. It is expensive, high-end, upscale and completely out-of-this-world. The car is a status symbol all the way. There is no question in anyone's mind that someone driving a Rolls is someone with class and a big, fat bank account. This vehicle says "wealth" from front to back, and picking up one for this price is going to add you to that category of drivers.
Photos by Craigslist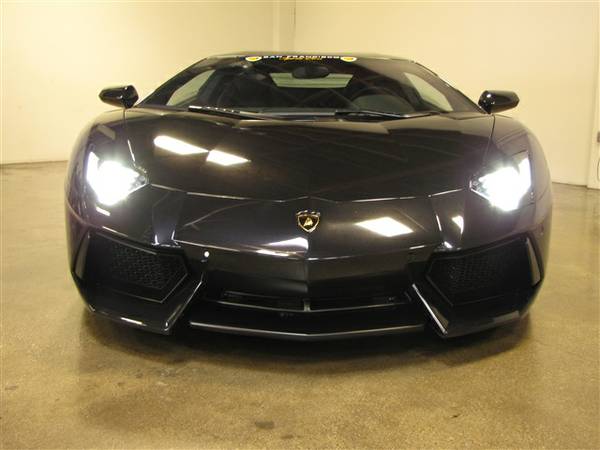 2012 Lamborghini Aventador on Craigslist San Francisco – $379,995
This is a car that's in pristine condition. The San Francisco-area seller is asking just a hair under $400k for this gorgeous car, and it's one worth looking into if you have this kind of cash lying around for a new (used) sports car. The company selling the car is willing to look into trades and they also have a finance plan available for qualified buyers who wanted to drive a car they say is worth more than $412,000.
Photos by Craigslist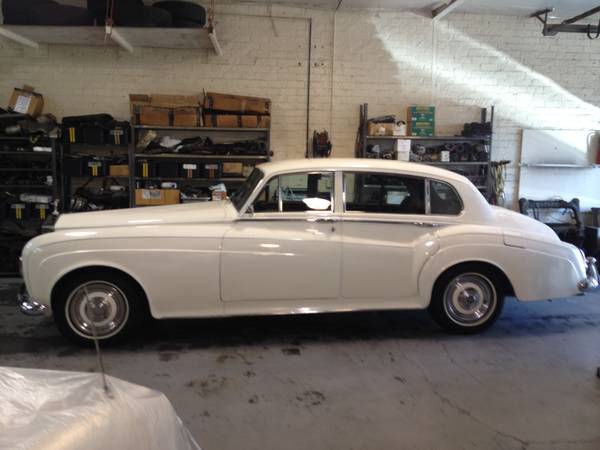 Marvin Gaye's Rolls Royce on Craigslist San Francisco – $525,000
Who doesn't want to have a piece of a legend's life? Marvin Gaye's Rolls Royce – or so the ad specifies – is currently for sale in San Francisco. The vehicle is a 1963 and the owner claims to have the documents that state all its services and the fact that the vehicle once belonged to the legendary Marvin Gaye. It appears to be in excellent condition, and it's certain to be a good sale for someone who wants a piece of the singer's life in his or her garage.
Photos by Craigslist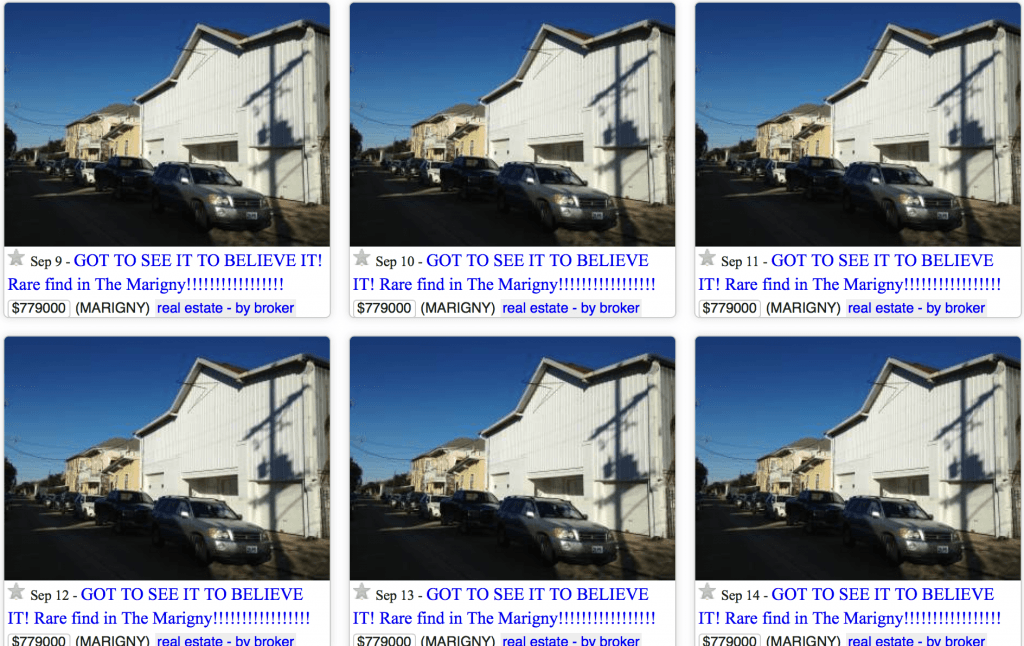 11,000-Square Foot Warehouse on Craigslist New Orleans – $779,000
When this warehouse was first listed for sale on Craigslist, the price was listed as more than $2 billion. While we agree that sometimes real estate – particularly commercial real estate – is pretty expensive from time to time, we don't think this warehouse is worth $2 billion. Even when the warehouse is in the heart of a city that drives up the price just a bit. Either way, it seems that the price was either a mistake or someone realized it was high, because it wasn't long before the price fell significantly.
Photos by Craigslist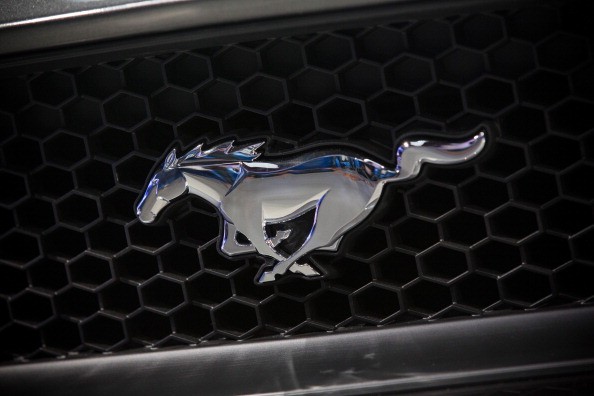 1965 Shelby Mustang GT on Craigslist Detroit – $800,000
This Shelby Mustang is no longer for sale, but it does go down in history as one of the most expensive items ever listed on Craiglist. A few years ago, someone decided they wanted to sell this classic car and they put a big price tag on it before selling it. It turns out that the vehicle was a good sell, because someone did buy it. The final asking price, however, is not known. This is a classic American muscle car, though, so it's likely that someone did spend a lot on it.
Photos by Craigslist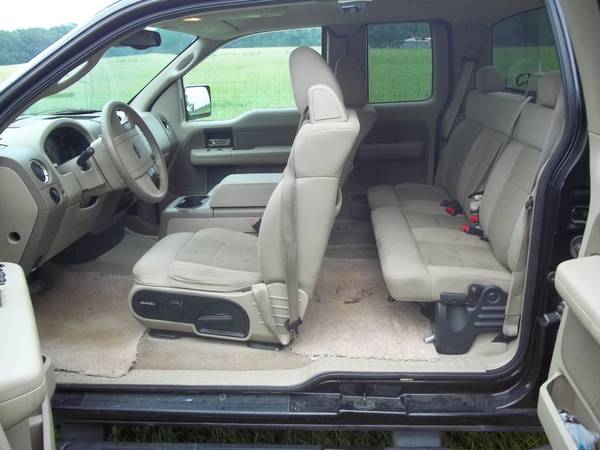 2004 Ford Truck on Craigslist Florida – $900,000
We aren't sure whether or not this is just a typo, but the price for this 2004 Ford F150 that's currently listed for sale in Bonifay, Florida is just a bit much. It's a 10-year-old truck without leather seating or any other upgrades, and it's just not all that special. The trade in value on a something like this isn't even in the 5-digit range, so it's probably safe to say that this seller isn't going to make a successful sale of this truck.
Photos by Craigslist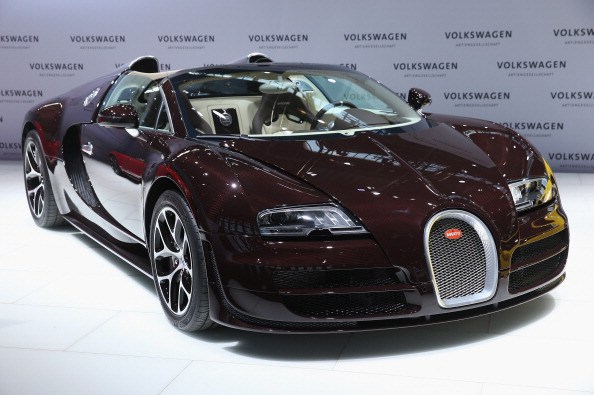 Bugatti Veyron on Craigslist San Francisco – $1.3 million
This car was listed for sale on Craigslist through one of the dealers that uses the site. It's not often you see a car this amazing online for sale, but this is a listing that wasn't bogus. Sometimes it's difficult to tell whether or not a listing of this nature is real, since the site is so well-known for its many scams and ploys. However, this was a verified listing and it seems that someone was looking to get rid of this gorgeous, expensive vehicle with a little help from the internet.
Photos by Craigslist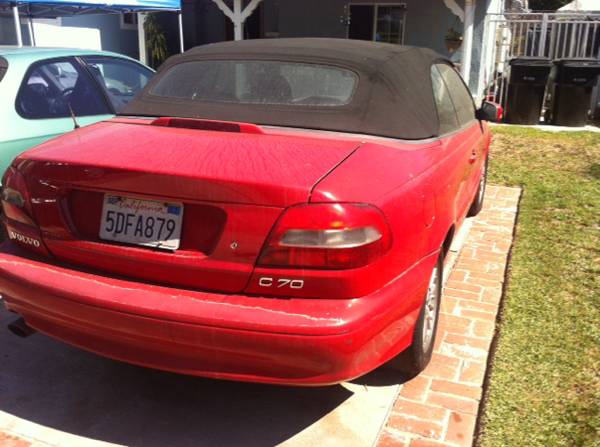 1998 Volvo Convertible on Craigslist Los Angeles – $2.14 billion
There is a certain understanding that this is an item that's not seriously listed as far as price is concerned. This car is red with a black top. It's got high miles, the paint is a bit faded and it's seen better days. It's not a bad car, but it's not a luxury car that's worth more than $2 billion. In fact, we can't think of any car in the world worth more than $2 billion – or one even close to being worth this price, for that matter.
Photo via Craigslist