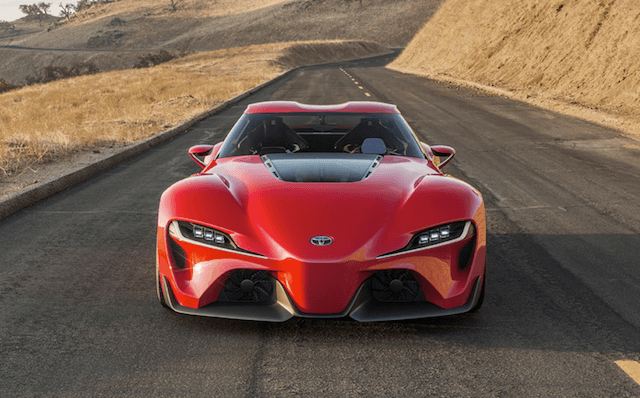 Nearly every year, automobile manufactuerers release new models and updates of the current vehicles that they offer. Additionally some companies also unveil concept cars. These cars are usually one-of-a-kind vehicles that are typically used to show consumers where the company plans on going with their cars in the future. More often than not, these cars are never produced for the general public, however sometimes these futuristic cars become production vehicles. These concept cars typically feature the best possible specs around and super-advanced designs. We've seen many great concept cars come to light this past year or two, and we'd like to see a few of them out on the roads. So here are our picks for ten futuristic cars in development that we'd like to see hit production some day.
Photo from Toyota
10. The Bentley EXP 10 Speed 6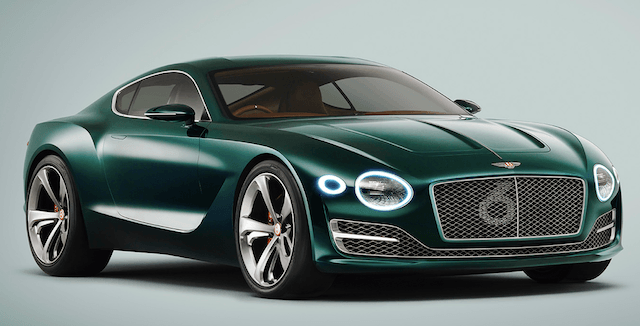 Why not start the list off strong with a Bentley? The EXP 10 Speed 6 was a recent concept car that Bentley unveiled at the Geneva Motor Show this year. It is positioned as a 2-seater car that is smaller and lighter than the Continental GT. That means this car is all about performance and speed. Sure normal Bentleys are plenty quick, but they predominantly focus on luxury, the EXP 10 Speed 6 is all about going fast. But they have to get rid of that awkward name first.
Photo from Bentley Motors
9. The Lexus LF-SA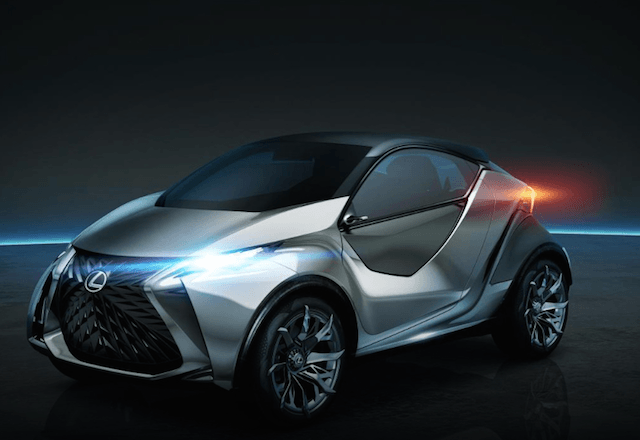 The LF-SA is one of the most recent concept cars from Lexus, and it could be awesome if it made it into production. Essentially the LF-SA is a small, luxury hot-hatchback for people living dense urban areas. It would be small, efficient, nimble, and fast and still have many premium luxury amenities. This is uncharted territory for Lexus, however I think this car would be cool if it were ever produced, but it probably won't unfortunately.
Photo from Lexus
8. The Kahn Design Land Rover Defender Flying Huntsman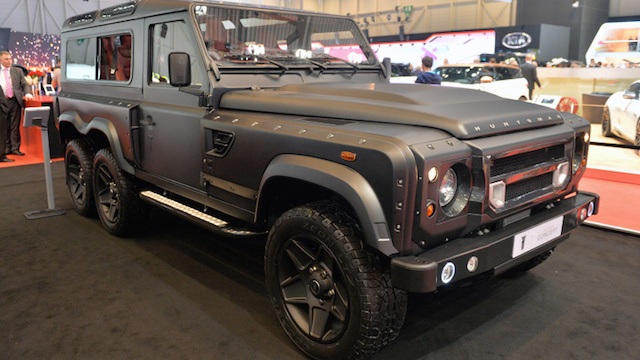 Okay this Land Rover Defender Flying Huntsman from Kahn Design is just absolutely absurd and unnecessary, but so are many supercars if you want to get down to it. The vehicle is absolutely massive and it has a 6×6 all-wheel drive. Yup, the "SUV" has 12 wheels in total. If anyone would want the ultimate off-roading vehicle, this would be it.
Photo from Autoblog.com/Drew Phillips
7. The Chevrolet Bolt EV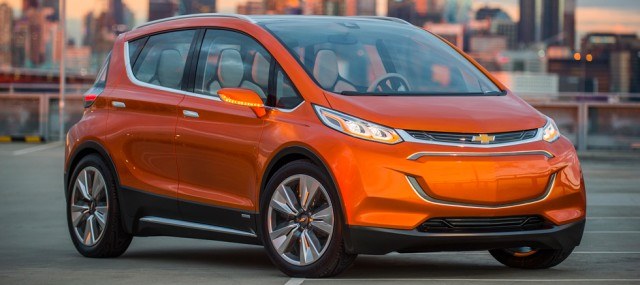 The launch of the original Chevrolet Volt a few years ago proved to be pretty disastrous for the brand who were looking to offer an electric vehicle. Well, Chevy went back to the drawing board and came up with the Bolt EV. The vehicle is a small, 4-door hatchback the runs entirely on electricty. It has a range of 200 miles, but more importantly, it would expected to cost $30,000 if it were ever produced. That would make it one of the most affordable, all-electric vehicles out there.
Photo from Chevrolet
6. The Audi Prologue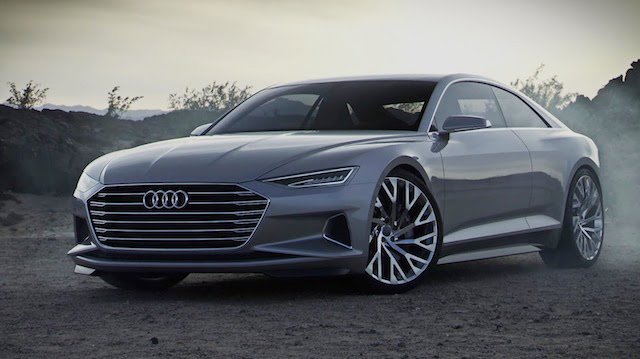 The Audi Prologue is a pretty cool concept car that we have been following for awhile. It's a roomy and sleek luxury coupe that Audi created to serve as an example of where the brand is headed in terms of design. Not only does it look amazing, but the interior is extremely futuristic: there are no physical buttons as everything is controlled via three touchscreen computers. It's definitely futuristic.
Photo from Audi
5. The Hyundai Santa Cruz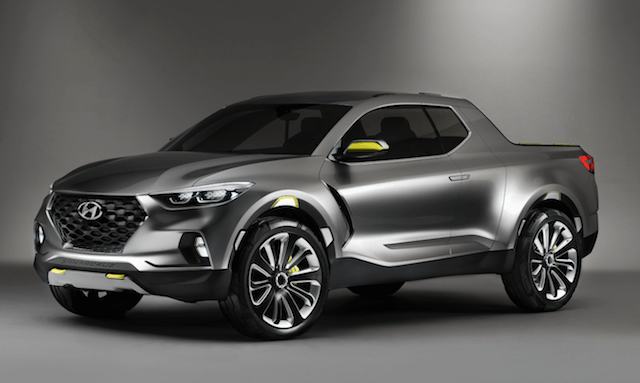 Admittedly, I am not a fan of pickup trucks. I don't have the use for one, nor do I live a life that requires me to own on. I think they are completely unnecessary if you are not a contractor, mover, or in any other profession where you are required to transport heavy loads. That being said, the Santa Cruz from Hyundai looks pretty awesome. This might be the best looking pickup that I have ever seen. Hyundai reveled it at the Detroit Auto Show in January and it supposedly balance fun and functionality.
Photo from autocontentexp.com
4. The Aston Marin DBX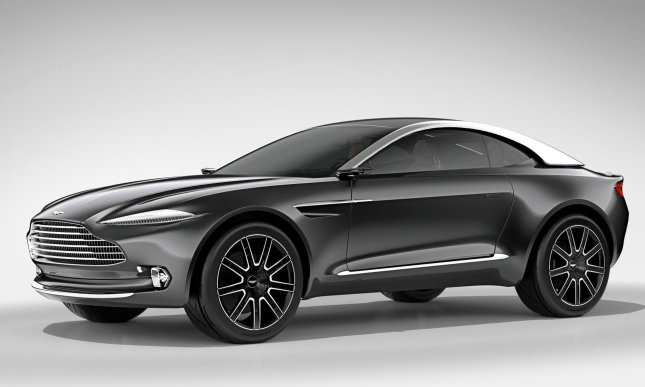 If Aston Martin were to ever produce a SUV or crossover-type vehicle (and they most likely will), it would probably look similar to the DBX. We have seen a recent push from automakers to produce high-end, luxury SUV's and this is Aston Martin's answer. I personally am a fan, and we can totally expect the DBX or a vehicle like the DBX to come out in the next few years.
Photo from Aston Martin
3. The Nissan NISMO 370Z Roadster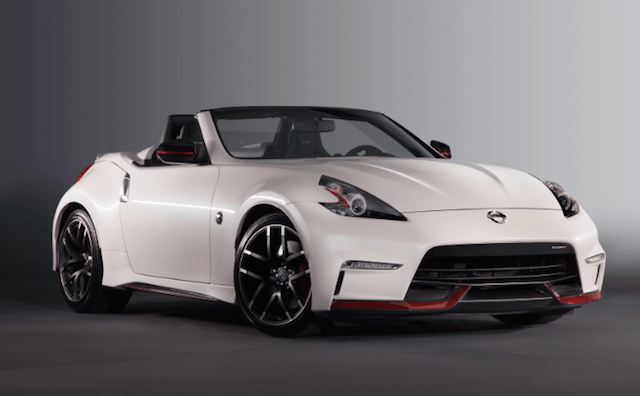 If there is any car on this list that will most likely be made, it would probably be this 370z Roadster concept. NISMO is essentially Nissan's AMG division and all of their cars are focused on performance. So essentially this would be the best performing Z that you could get. I would definitely bet on this car become a production vehicle.
Photo from busniesswire.com
2. The Toyota FT-1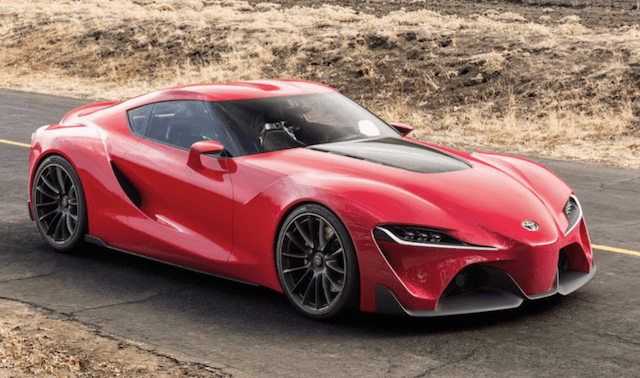 The Toyota FT-1 is a concept car that was actually created for the popular racing video game known as Gran Turismo 6. The company liked it so much they actually made a few concept cars. It is unlikely that Toyota would ever mass produce this vehicle, however it would be cool for them to launch a supercar that looked like this.
Photo from Toyota 
1. The Chevrolet Chaparral 2X Vision GT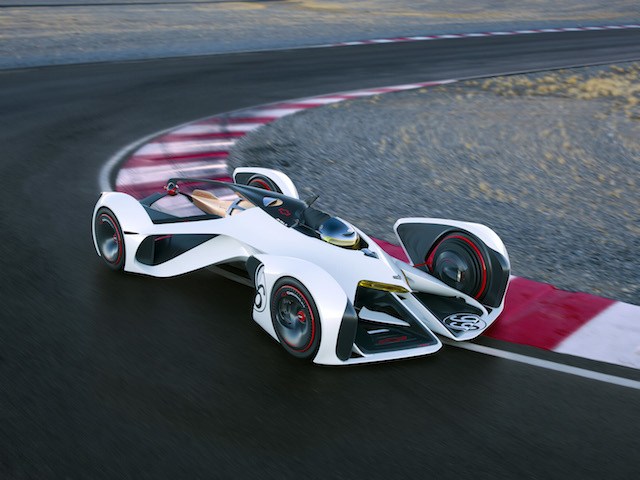 The Chevy Chaparral 2X Vision GT is also another car that was developed for the Gran Turismo video game, and like the Toyota, Chevrolet actually built one. It is essentially a futuristic F1 car that defies reality. The vehicle, according to Chevy, uses a 671 kW laser propulsion system and an air-powered generator as engines. Honestly, I have no idea how that works or what that really means, but Chevy claims the vehicle can attain a top speed of 240mph and it can accelerate from 0-60 in just 1.5 seconds. All I'm hearing is "super fast car powered by lasers". Who doesn't want to see that?
Photo from General Motors/Chevrolet