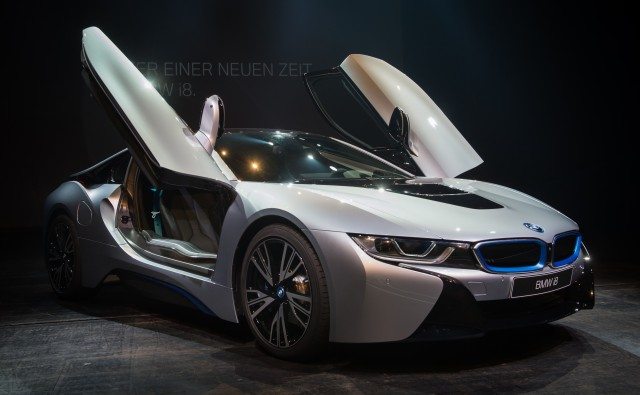 Between their great looks, luxury features, attention to detail, and respectible levels of performance, it's no wonder why BMWs are some of the most popular vehicles on the road. While their cars are a bit more expensive than those from other brands, BMW has something for everyone. They produce vehicles that range from luxury SUVs to high-performance sedans. Now while BMW doesn't produce a line of high-end supercars that are on par with the Pagani's of the world, their cars can get quite pricey. A few in particular standout amongst the rest, so here are the ten most expensive BMWs ever assembled.
Photo by Joerg Koch/Getty Images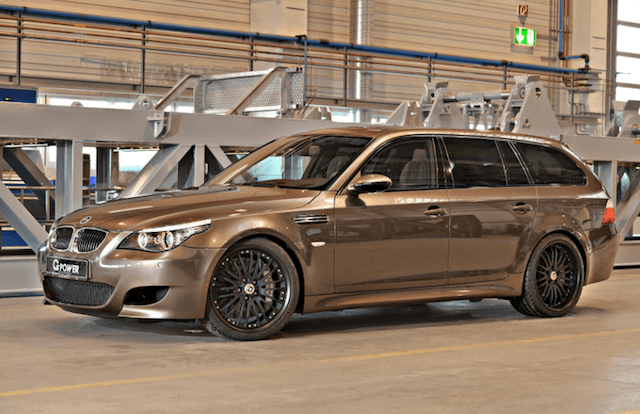 10. The M5 Touring G-Power Hurricane RS – $410,000
The first vehicle on our list is the M5 Touring G-Power Hurricane RS, and it's not a supercar rather, it's a $410,000 dollar station wagon. BMW's "M" vehicles are the performance versions of their standard cars, and are typically the most high-end vehicle within any product category. At first glance, you would completely dismiss this car. But it's what is on the inside of this special M5 that counts. G-Power is a German tuning company that specializes in BMWs, and many of their vehicles will make an appearance on our list. Basically they take the normal high-end Beamers and make them, well, better. So why's this one better, you ask? Well besides the host of luxury features, the custom details (i.e. special G-Power wheels, carbon-fiber interior work, etc), this M5 has been outfitted with a 5.0-liter V10 engine that delivers 820 horsepower. It can reach a top speed of 224 mph and can accelerate from o to 62 mph in just 4.5 seconds. Let me say that again, this is a station wagon that can go 224 mph. Only 1,000 examples were produced, and they were quite expensive, to say the least. But for the multi-millionaire car enthusiast with a family, this is the perfect car.
Photo from BMWblog.com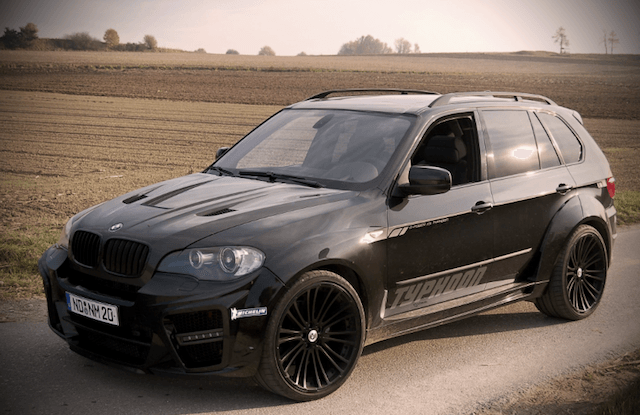 9. The X5 M G-Power Typhoon – $420,000
The standard X5 M starts at $98,800 dollars and it combines the luxury features we know and love from BMW with M-levels of performance. Normally this car offers 567 hp, but then the folks over at G-Power got their hands on some and fiddled around with things. The X5 M G-Power Typhoon comes equipped with a 4.4-liter V8 that not only sounds incredible, but offers 725 horsepower. That "bump" in power is quite noticeable, and this car can achieve speeds of 186 mph and can accelerate from o to 62 mph in 4.2 seconds. That's not to bad for a large SUV. Throw in some G-Power extras, a bespoke interior, and other treats, and you've got a $420,000 dollar SUV on your hands.
Photo from YouTube/Pure Sound Car Videos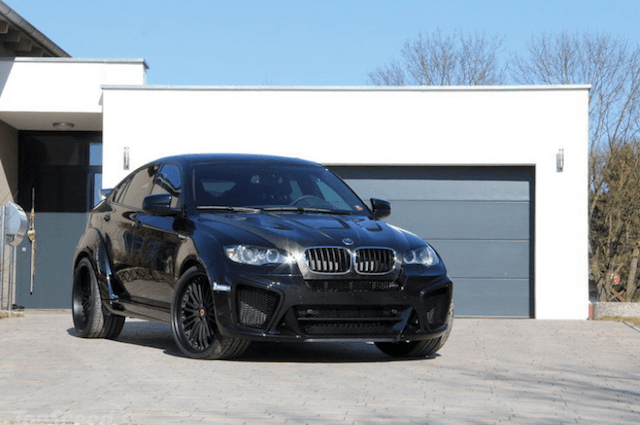 8. The X6 M G-Power Typhoon – $440,000 
Continuing the trend of G-Power BMWs we have the X6 M G-Power Typhoon, the older and less-liked brother to the X5. Most of my car friends dislike the X6, but I am personally a fan of the vehicle. The X6 is a large SUV/crossover-type vehicle that has a unique design that separates it from most other vehicles on the road. And like the previous car on our list, G-Power took the normal X6 M and turned up the volume to eleven. It features a similar V8 engine seen in their X5, and this car also has 725 horsepower in total and it offers nearly identical levels of performance. G-Power also lowered the vehicles suspension, threw on carbon fiber parts, added more aerodynamic body panels, upgrade the interior, and added their usual list of high-end, bespoke features. Like the other G-Power vehicles, the X6 M G-Power Typhoon was produced in limited numbers and it started at $440,000 dollars.
Photo from topspeed.com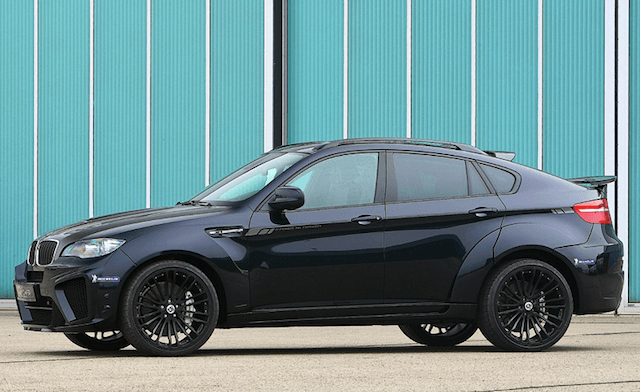 7. The X6 M G-Power Typhoon "WideBody" – $440,000
Next up is the X6 M G-Power Typhoon "WideBody" edition, which was offered at the same price as the previous model. On paper, this vehicle is nearly identical in terms of performance, features, and power compared to the last car on our list. However as the name implies, G-Power added a new bodykit to the car that makes it larger and more formidable. So if the standard X6 M G-Power Typhoon felt too small, then this is the car for you.
Photo from topcarrating.com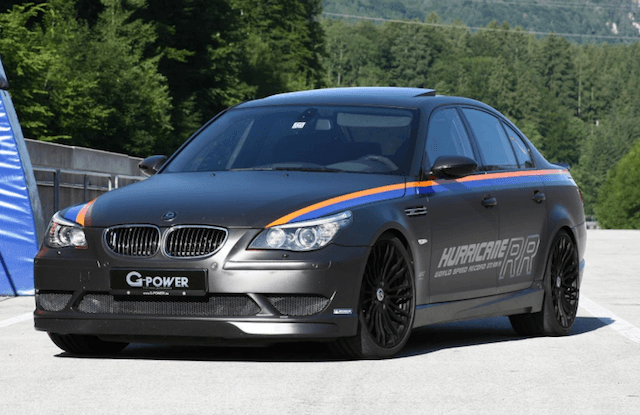 6. The M5 G-Power Hurricane RR – $440,000 
The standard M5 is personally one of my all-time favorite cars as it offers excellent levels of performance and luxury amenities within a vehicle that is functional, practical, and realistically affordable (somewhat). But the M5 Hurricane RR from G-Power gives it a run for its money. Introduced in 2010, this car has been outfitted with a twin-supercharged V10 that pumps out 800 horsepower and 590 lb-ft of torque. G-Power put on smaller, higher-performing tires, altered the body so it's more aerodynamic, and added in their usual bespoke work. The vehicle can top out at speeds of 231 mph, which is on-par with the McLaren F1. When this car was released, it became the fastest four-door sedan on the planet, and to my knowledge, it still is.
Photo from caradvice.com.au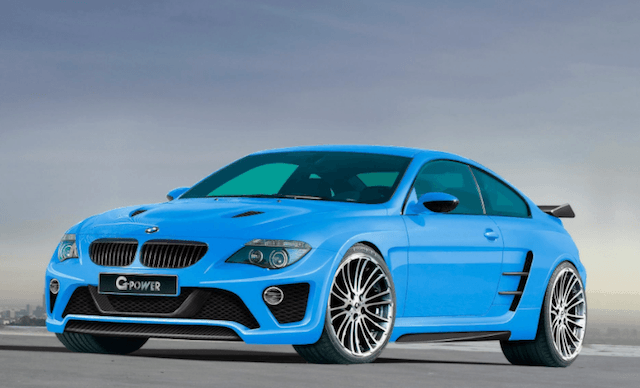 5. The M6 G-Power Hurricane CS – $450,000 
At this point, it's pretty clear that G-Power creates the most expensive BMWs on the market today, and the M6 G-Power Hurricane CS is priced at $450,000 dollars. The vehicle is extremely similar to the previous car on our list. It also features a twin-supercharged V10, this time offering 750 hp in total. The car can accelerate from 0 to 60 mph in 4.3 seconds and it tops out at speeds of 228 mph. Other extras include custom body work, custom tires, carbon fiber parts, a bespoke interior, and the traditional G-Power offerings.
Photo from fanpop.com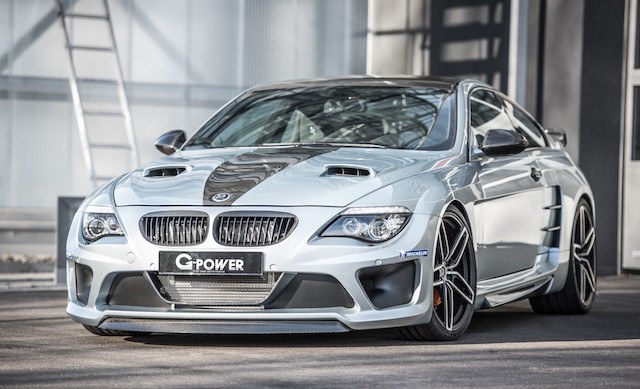 4. M6 G-Power Hurricane CS Ultimate – Over $450,000
Constantly trying to one-up themselves, G-Power recently just put out their M6 Hurricane CS Ultimate. It's a one-of-a-kind vehicle that was custom ordered by an anonymous buyer. The official price of the car is not known, but once you look at the specs, it's safe to assume that this is probably the most expensive car from G-Power. Now this M6's upgraded V10 produces an insane, mind-bending 1,001 horsepower. Sure, they've also added custom body panels, carbon fiber parts, updated air intake valves, and a host of other advanced automobile features, but the real draw here is the engine. While no official data has been recorded, this car is theoretically faster than it's 231 mph younger brother, and it looks a lot cooler as well.
Photo from G-Power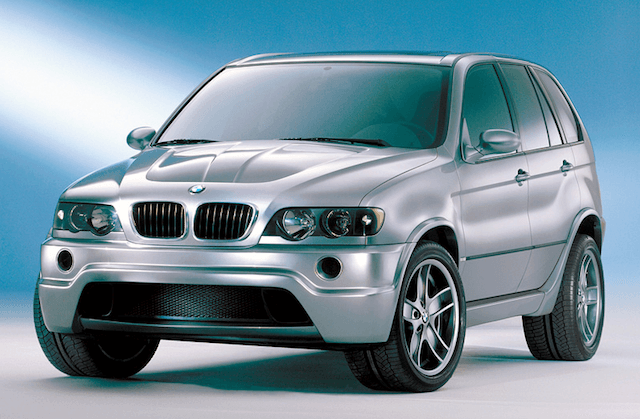 3. The X5 Le Mans – $590,000
We are seeing a growing demand recently for high-performance SUVs that are outfitted with supercar engines, and the X5 Le Mans was one of the first to pioneer that category of vehicles when it was introduced in 2000. It was unveiled as a concept car, and while similar in appearance to other X5's, the Le Mans model had a massive V12 engine that delivered 700 horsepower. The car can accelerate to 60 mph in just 4.7 seconds flat and had an electronically regulated top speed of 193 mph. When their drivers took this car on the Nurburgring, it was able to complete the track in under 8 minutes, which was unheard of for an SUV. The X5 Le Mans basically started the high-performance SUV craze, and is an incredible car, even by today's standards.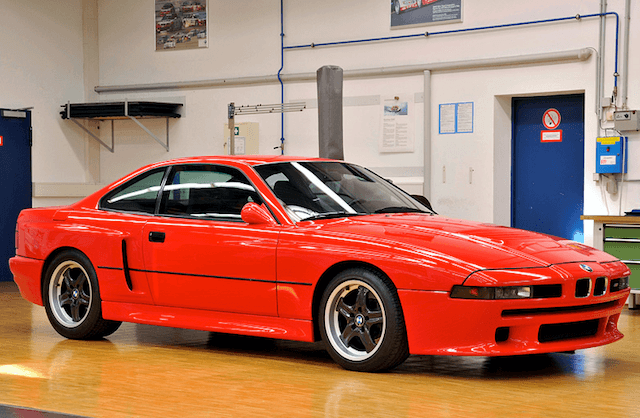 2. The M8 E31 Prototype – Over $600,000
Back in the 1990's, BMW created a vehicle that would soon become one of the rarest cars of all-time: the M8 E31 Prototype. It looks like a standard, sporty GT car, but it packed a punch. The M8 Prototype was outfitted with a massive V12 engine that is believed to deliver 550 hp in total. It was able to accelerate from 0 to 60 mph in 3.4 seconds and hit speeds in excess of 200 mph, meaning that this was truly a BMW supercar. However due to a variety of factors, the M8 E31 Prototype remained just that, a prototype, and it was never officially launched. It's hard to determine how much this car would cost, but most would estimate that it's in excess of $600,000 dollars.
Photo from topcarrating.com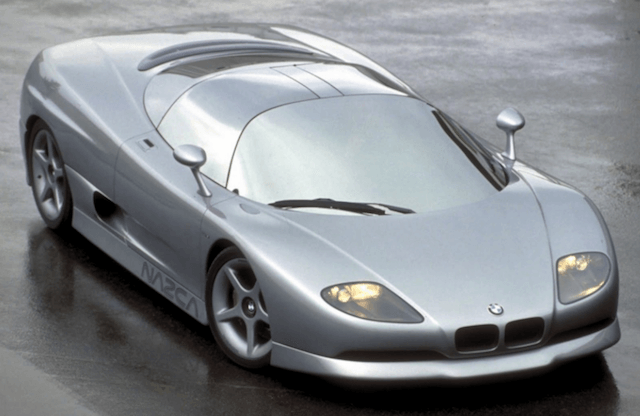 1. The Nazca M12 Concept – Over $650,000
Unveiled in 1991, the Nazca M12 was a concept car in all regards. It had a futuristic design that was unlike anything that had ever been seen at the time. Under the hood, the car had a 5.0-liter V12 that pumped out 380 hp. While it may not seem like much, this 24-year-old car could hit speeds of 200 mph. The Nazca M12 was eventually turned into the Nazca C2, which was the "production" version. Still it's believed only a handful of the C2's were produced, which means there are even fewer M12's out there. No one is sure as to how many of the M12's exist, or really how much they are worth. Most officials would argue that this car costs well-over $650,000 dollars, and that estimate is pretty accurate. Back in 2011, one M12 was put up for sale for $1.1 million dollars, which makes it the most expensive BMW of all-time.
Photo from carscoops.com