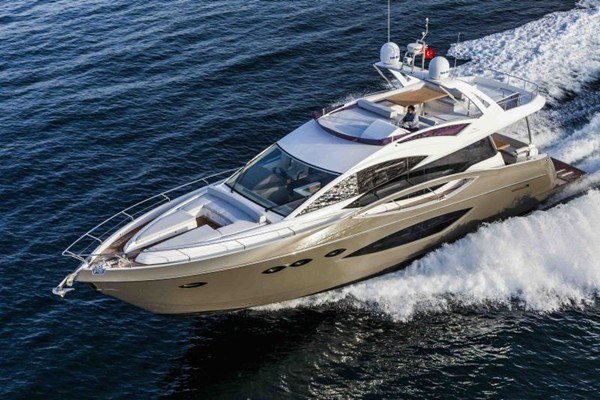 Numarine is a yacht building company that was originally founded back in 2011 out of Florida and has been a staple creator of yachts ever since. The company has recently seen astounding sales for their latest yacht model the 70 Hardtop and has decided to use this success as a starting point to create their next masterpiece; the new 70 Flybrige, which has been highly anticipated by buyers since the concept photos were released and will certainly sell instantly now that the product is becoming a reality.
The 70 Flybridge is a very sleek and stylistic looking yacht that uses natural light to make it gleam and catch eyes everywhere. The boat's design is aesthetically pleasing with a traditional built frame but having tons of perfectly designed features and accents. The yacht feels and looks symmetrical and is nice to look at and always reflects the surrounding elements of the environment. There is a very nice half open gallery and bar area that everyone can hang out in while meals are had in the nicer and more formal dining room. The front section of the boat has a comfortable and spacious seating area that will give guests and riders the true sailing experience by letting the wind and sea spray hit them in the face while having a drink and enjoying the views and weather.
The 70 Flybridge is a very compact boat that has much more space and features than it would give off. The yacht is visually beautiful on the exterior but will completely surprise people when they step on it and see the inside. The 70 Flybridge can even store a jet ski to take out for some additional on the water fun. Numarine has put a lot of care into the creation of their yachts and this is just another prime example of their attention to detail. The company seems to know what people want in a yacht and the 70 Flybridge will be a hot commodity when it is officially sold.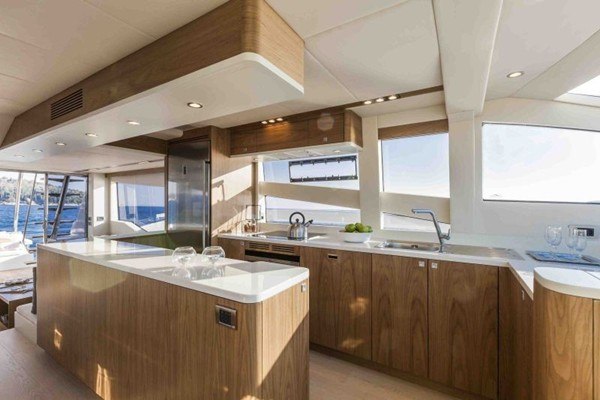 Photos via Numarine