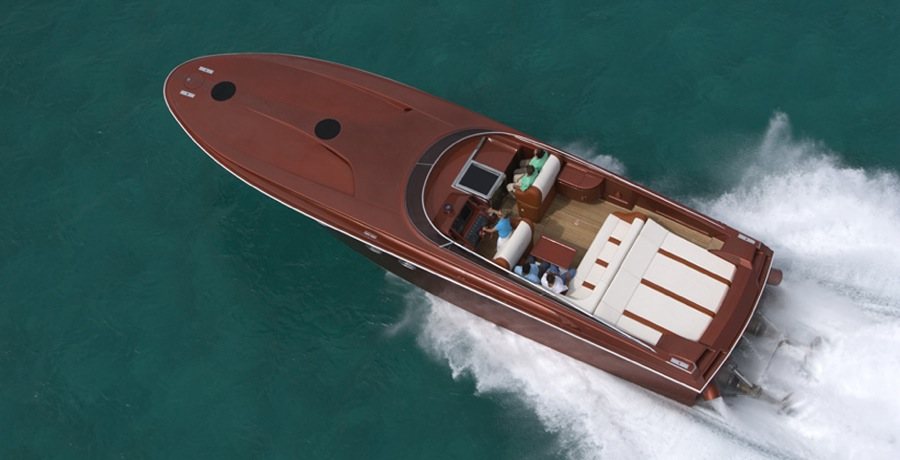 Magnum Marine is an American based company that builds luxury and performance boats. They are based out of Miami, Florida and are constantly putting out amazing yachts that are sleek, stylish, and fast. The company is believed to have been started in 1958, but there is no exact lock on when the company started making these fantastic yachts. Their latest model, the Magnum 51, continues to impress boat lovers and is another amazing aquatic vehicle from the company.
Magnum Marine revealed their newest project at the Ft. Lauderdale International Boat Show that took place this year. The new boat has a massive 1,600 horse power while also managing to stay as environmentally friendly as possible. The boat was built for a specific client in Miami and is made out of lightweight material that allows it to go up to 70 miles per hour like it's nothing.
Despite its sleek and fast design, the boat still has a nice amount of interior space that includes cabins for the crew and captain with some other spacious areas. It features nice leather interior for a comfortable ride when people are bouncing off the top of the waves at a top speed of 74 mph. It features twin diesel engines that allow for a ton of power and speed at once, providing a nice ride on the sea. The Magnum 51 is a great yacht that looks simple but is secretly so complex.
The yacht's blue paint job matches nicely with the color of the ocean and blends perfectly with the tan interior. The Magnum 51 is a beautiful boat that would look fantastic with anyone behind the steering wheel. The yacht can fit plenty of people on it and be a great way to get away for a day or used as awesome transportation to any marinas within reach. While this boat was designed for a single client, it is the definition of a modern boat and similar styles should be released in the years to come.
Photo by Matt Cardy/Getty Images