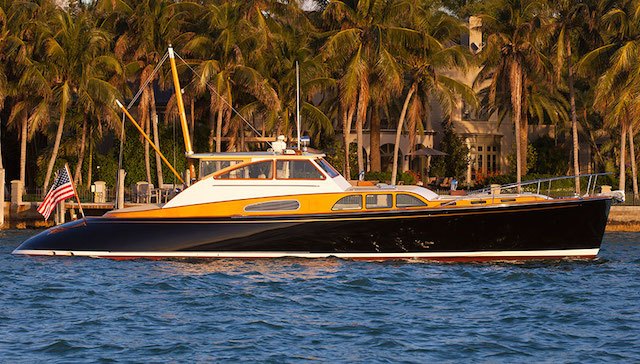 Like many of the wealthy elite and VIPs that reside in New York, Billy Joel likes to spend his time between his luxurious home in Long Island and in New York City. It's not uncommon for many people in this area to do that, however depending how far out your are on Long Island, the trip to the city can become quite tedious. For example, I can get into Manhattan by train from where I live outside of Philadelphia faster than someone living in the Hamptons. Still most people that live out there take a car or the train to get into the city, although I suppose the super wealthy might fly. Well according to Robb Report, Billy Joel travels from Lang Island to Manhattan in a somewhat more uncommon way: by boat.
It's no surprise that the multiple Grammy award-winning singer-songwriter has had quite a successful music career, and Billy Joel spent some of his hard earned cash on his boat the Vendetta. Designed by renowned Zurn Yacht Design based in Massachusetts and built by Coecles Harbor Marine/Derecktor Shipyards, the Vendetta is Billy Joel's primary means of transportation when he wants to take a trip into the city. While it's not an ostentatious super yacht, it's still an exceptionally beautiful vessel.
Constructed in 2005, the Vendetta measures out to be nearly 57-feet in length and it's a pleasure to look at from all angles. Zurn looked towards classic Long Island Sound cruisers and commuter yachts from the 1920's for inspiration, and the Vendetta certainly feels like a yacht from that era. Naturally they created the vessel down to the exact specifications that Billy Joel wanted, as the entire ship is completely bespoke and original. The Vendetta can comfortably accommodate a total of six guests as the interior space is quite spacious. It offers a few chairs, a small couch, and a large galley area complete with a dining table, a sink, a microwave, and even some small ovens. So not only does the Vendetta make for a solid cruiser and as a general purpose transportation boat, it is also fairly civilized and comfortable as well.
One of the most unique things about Joel's Vendetta is the hull construction. Despite having the appearance that the ship is made from wood, Zurn Yacht Design incorporated an advanced composite hybrid-hull design. The hull is comprised of high quality Kevlar material that has been added over a foam base. The end result is a hull that is not only durable and functional, but one that is extremely light in weight as well.
Powering the Vendetta are two, MAN V12 diesel engines that offer 1,300 horsepower each. Since the boat is fairly light, the Vendetta can achieve some pretty impressive speeds with those powerful engines. It can comfortably cruise at speeds of 41-knots (47 mph) while it can also go all-out and reach speeds of 47-knots (54 mph) on the water. Throw in a 684 gallon fuel tank, and the Vendetta can travel some 273 nautical miles (314.1 miles) in a single trip.
So while at first it would seem somewhat strange to take a boat from Long Island to Manhattan, once you consider how fast the Vendetta can travel and the fact that you avoid traffic and public transportation completely, it starts to seem like Billy Joel has it all figured out. And it's obviously the classiest way to travel between those two locations. So next time your stuck in traffic trying to leave the city for Long Island, just remember that Billy Joel is passing you on his luxurious boat out on the water.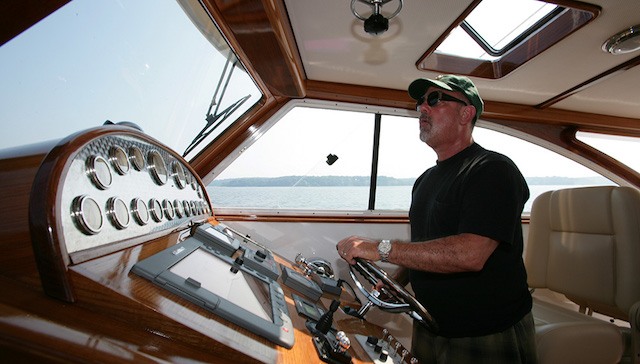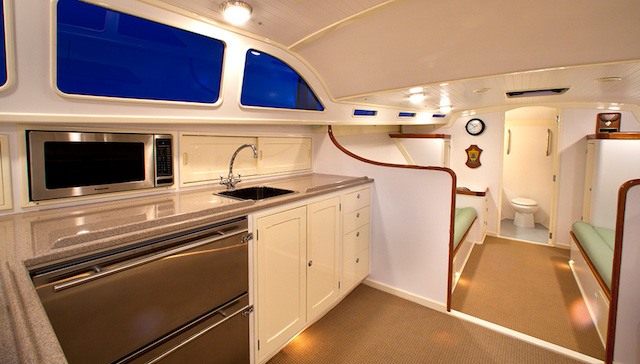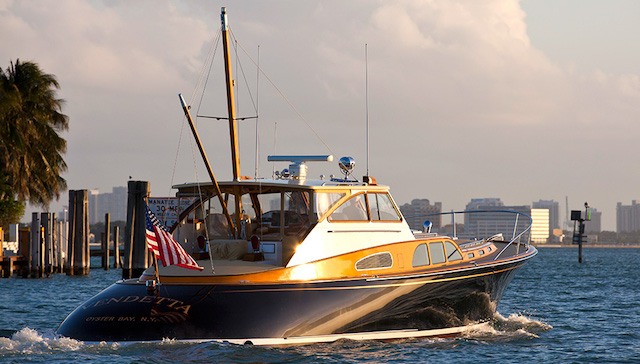 Photos From Billy Black/Zurn Yachts