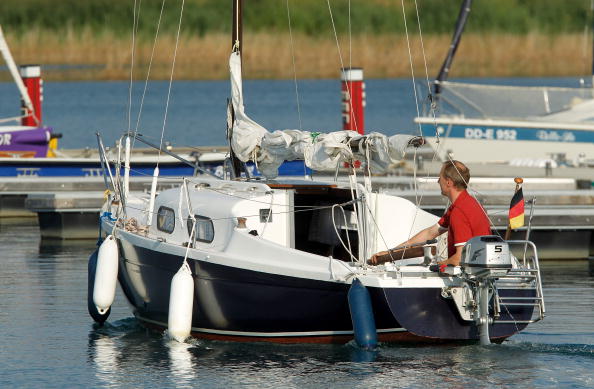 Have you ever been out on a sailboat? I know that some people get seasick or just don't enjoy sailing, but I love being out on the water with the cool breeze in your face and warm sun shining off the water. The largest sailboat I've been on is nothing compared to the massive beasts I'm about to talk about and they cost a lot. Here are the five most expensive sailboats in the world.
5. Meteor – $46 Million
This boat was built back in 2007 and surprisingly ended up costing less than investors anticipated. Meteor is beautifully crafted and includes a mahogany library and fireplace down below and offers for a very comfortable inside space to relax. It would have been interesting to see what the boat owners wanted the boat to look like with full budget, but I'm sure they are satisfied with the sailing experience that this offers.
4. Mirabella V – $50 Million
This sailboat is so large that it's bottom deck is able to completely fit a double decker bus. There is plenty of room for 12 total people in very nice rooms even a bottom deck garage for quick and simple exit and entry. This boat looks very nice and awesome for traveling long distances with great speed. It's something I could picture Jordan Belfort owning.
3. Athena – $95 Million
This is a really magnificent boat that was made back in 2004 and has more than just a slick red and white paint job. Athena has all the amenities you could ever want in a house let alone a sailboat; there are spacious high quality bed rooms along with a movie theater, a Jacuzzi, a library and a dive locker to store any equipment brought along.
2. Maltese Falcon – $150 Million
This boat is a beast and certainly earns props in my book for the name choice. The Maltese Falcon is 289 feet long and can fit 12 people and offers six different rooms. While the Maltese Falcon has the usual amenities found in the previous sailboats mentioned, it also has a gym, but that's not it's coolest feature. The boat has a submarine that can be taken out to explore the ocean's depths. This, to me, is the most attractive feature that a boat of any kind could offer.
1. Eos – $150 Million
Although it costs the same amount as the Maltese Falcon, Eos is 305 feet long and can fit 16 guests. It looks beautiful and provides a nice array of amenities, mainly the inclusion of jet skis and other multiple power boats to take out on the water. This boat looks like it would be amazing to own and I really like how they promote water activity more than just having typical inside activities. The Eos is easily the top sailboat out there and offers the most for the price its owner(s) are paying.
Photo by Sean Gallup/Getty Images