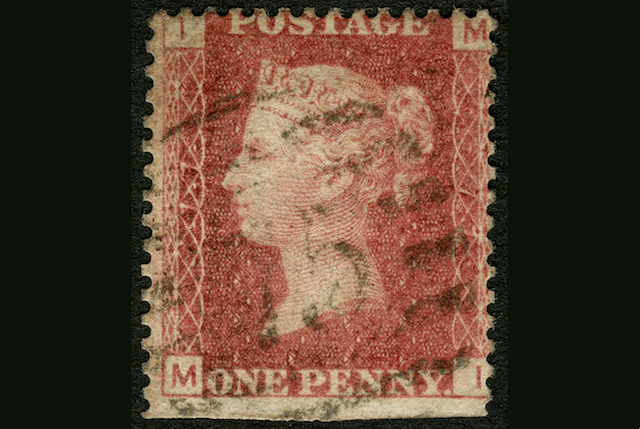 An incredibly rare stamp from the United Kingdom has recently been sold for over $700,000 dollars. According to philatelists (those who study stamps), this stamp is not only one of the rarest ones in the world, it's apparently the second most expensive stamp ever to be sold in all of the United Kingdom.
The stamp in question is one of the Plate 77 Penny Red stamps whose production dates all the way back to 1863. According to leading stamp experts, this is one stamp that was never meant to exist. Back then before they could ramp up production of these stamps, the original printing plate was damaged and only a small fraction of the intended amount were ever produced. However even then the batch that was made was never meant for sale to the general public. Nearly all were left to rot or were discarded, however a few managed to see the light of day. Today experts believe that only five of these Plate 77 Penny Red stamps are known to exist in the entire world, which is why this stamp is considered the be-all end-all of valuable stamps.
Stanley Gibbons handled the sale of this stamp where it was sold to an anonymous British buyer for some £495,000 ($705,721 dollars), a fact that is almost unbelievable given how something so small and seemingly innocent can be worth so much. That amount makes this stamp the second most expensive stamp in all of the United Kingdom, only being beaten by another Plate 77 Penny Red that was sold in 2012 for $784,134 dollars. Stamps like these should be viewed as investments as they will only be worth more money down the line. So next time you see an old stamp lying around maybe it's best to hold onto it, because who knows, perhaps it's worth a fortune.
Photo from Stanley Gibbons