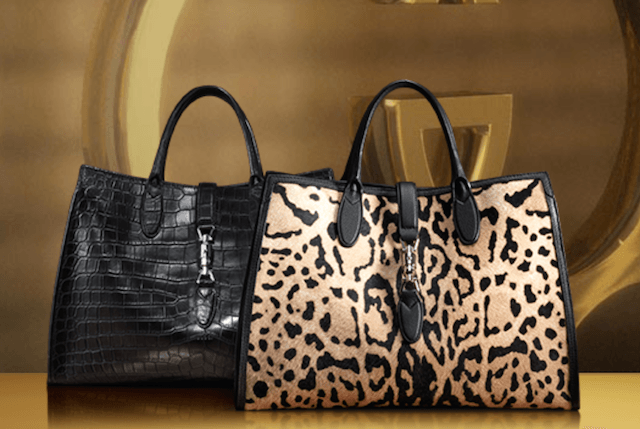 For nearly all women a handbag is typically an absolute must. Okay maybe a few handbags are an absolute must. Whether they are a large tote bag or a small envelope purse, most women have a variety of different handbags for different occasions. Now obviously there are many amazing handbags out there in the world that cost a fair bit more than others. These handbags not only serve as a functional piece of fashion, but as a status symbol as well. We are going to take a look at ten of the most exclusive handbags in the world.
Photo from Gucci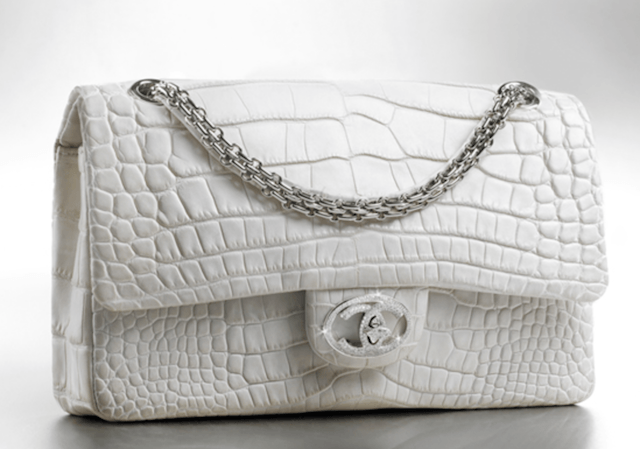 10. The Chanel Diamond Forever Tote Bag
Coco Chanel launched her brand in 1909 and to this day is counted among the most luxurious of fashion designers. Her handbags always make the list of high end accessories not only due to their unique design but because they grace the arms of famous and infamous women the world over. Whether it be a movie star, a princess or a business icon, these bags with their entwined "C's" have been leading the pack in fashion handbags for over 100 years. In 2007, Chanel created a special bag, the Diamond Forever Tote bag.  It was a limited edition and only 13 were made. The signature logo clasp was embedded with 334 diamonds weighing 3.56 carats at a cost of over $261,000.
Photo from styledemocracy.com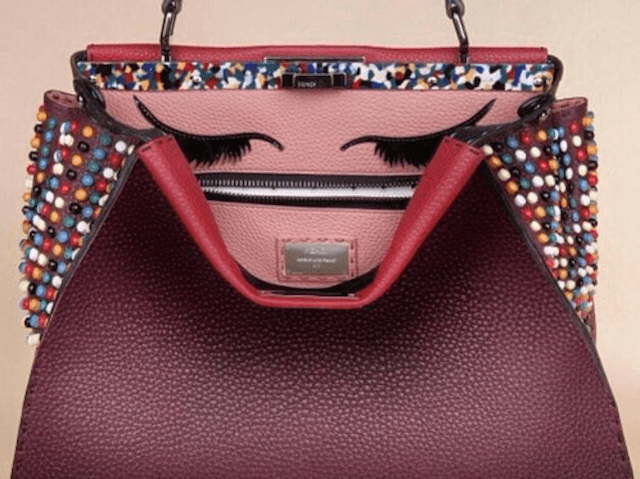 9. The Fendi Selleria
This Italian designer created their brand in 1925 and is most well known for the baguette bags, commonly known at the "B" bag. While simple and understated in design, women all over the world have clamored for this bag despite the $28,000 price tag. But the most luxurious of their handbags is the Selleria bag which is created from Roman calf and deer skin – the two most expensive animal skins in the world.
Photo from Fashionlady.in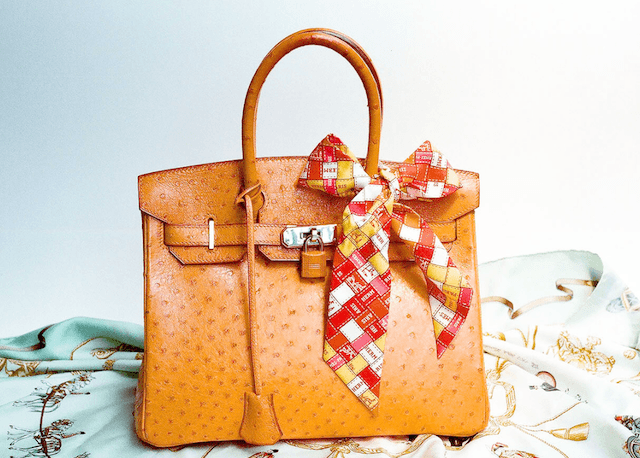 8. The Hermes Birkin:
The most famous and well recognized handbag from this French house of couture is the Birkin bag named after the singer/actress Jane Birkin. The bag comes in a variety of colors and leathers but one special Birkin bag was created with clasp studded with 10 carats of diamonds set in white gold. With this type of embellishment, the cost easily rises to over $120,000.
Photo from Wikipedia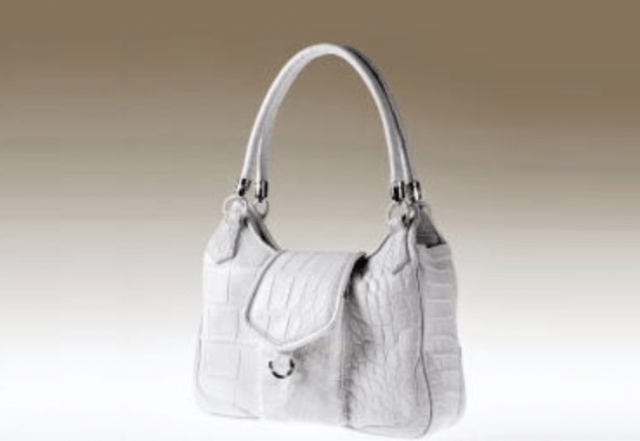 7. The Hilde-Palladino Gadino bag:
This Norwegian designer came to the fashion world only recently, (2001), and has made her mark by consistently being listed as one of the top handbag designers in the world. She is frequently in high end stores like Bergdorf Goodman and Harvey Nichols. One of her most luxurious handbags is crafted from white crocodile skin and contains 39 diamonds placed in the clasp set in white gold.
Photo from funnybeast.com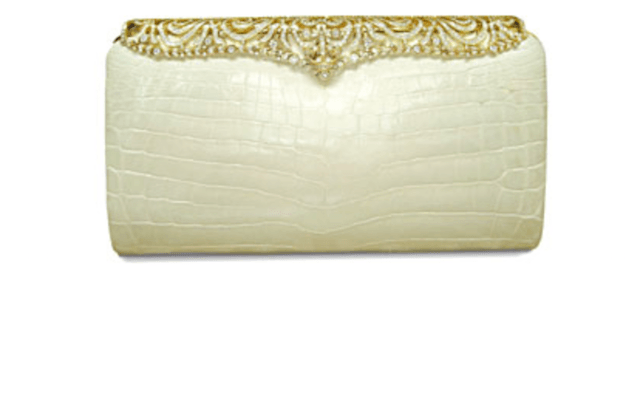 6. The Lana Marks Cleopatra Clutch:
Lana Marks is a consistent favorite of the hollywood set. Angelina Joie, Paris Hilton, Charlize Theron and the infamous Elizabeth Taylor are some of the women who enjoy these handbags that come in a variety of colors and materials. One special handbag, the Cleopatra Clutch, contained 1,500 black and white diamonds and cost $100,000.
Photo from Lana Marks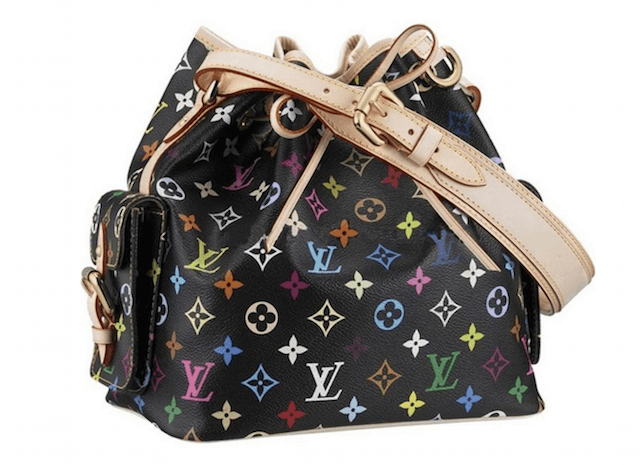 5. Any Louis-Vuitton Bag
Probably the oldest house of fashion on the list, Louis-Vuitton has been creating handbags and other leather goods for over two centuries. Their "LV" logo is synonymous with elegance and style and their worldwide brand is valued at almost $30 billion. While they have very high end bags, they also create bags that are more reasonably priced. So celebrities and the average working woman can both enjoy the statement of a Louis-Vuitton bag.
Photo from Fashionlady.in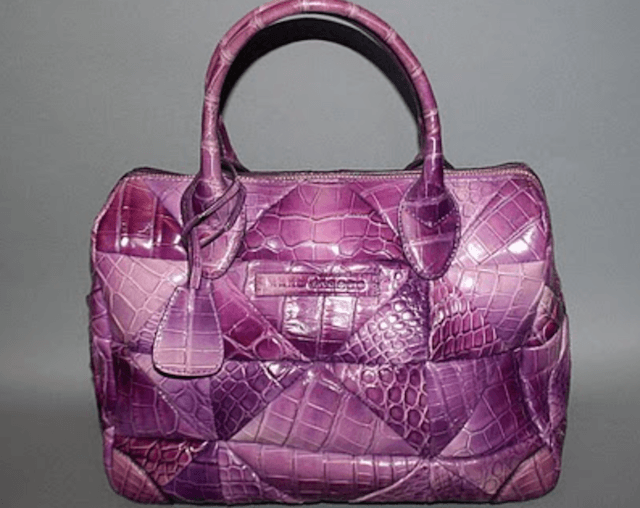 4. The Marc Jacobs Carolyn Crocodile Bag
Marc Jacobs earned his fashion credentials by working for many years at the Louis-Vuitton corporation. When he moved out on his own, he created a style piece that launched him into the world of high end handbags. His Carolyn Crocodile Handbag, made from quilted purple crocodile skin was an instant hit – even though it cost over $50,000.
Photo from littlethings.com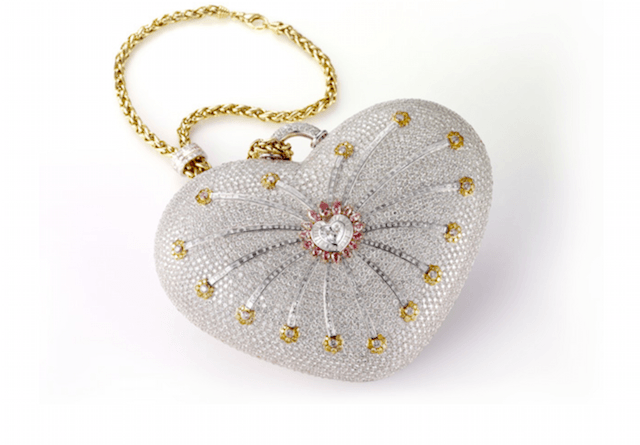 3. The Mouawad 1001 Diamond Nights Purse
This fashion house was founded in 1891 in Beirut, Lebanon and currently their headquarters are in Geneva, Switzerland and Dubai. Technically known as a jewelry and watch company, they have created some spectacular, one of a kind handbags.  The 1001 Diamond Nights purse was created from 18 carat gold and encrusted with over 4,500 diamonds. With a price tag of $3.8 million, it is no wonder that it made the Guinness List of most expensive handbags in the world.
Photo from Mouawad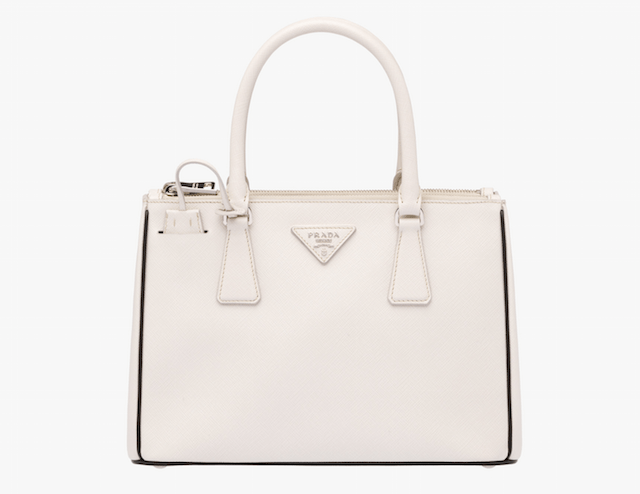 2. Any Prada Bag
Prada comes to the fashion world via Italy and has been a brand that is out of reach for most consumers. With a striking array of colors and materials, it is obvious they have honed their designer skills for over 100 years. Simple, elegant designs have made this brand sought out by women of discerning taste all over the world.
Photo from Prada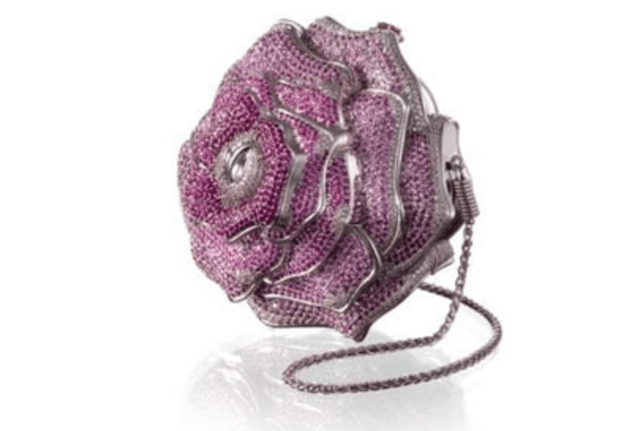 1. The Judith Leiber Precious Rose Bag
This designer hails from Hungary and began her line in 1963.  What is most striking about her handbags is the whimsy she infuses into her designs.  Most of her bags are considered works of art and tend to look like things in nature.  One of her most expensive designs is the Precious Rose bag which is fashioned to look like a rose with diamonds, tourmalines and sapphires.  The price tag on this bag is a mere $90,000.
Photo from bagbliss.com