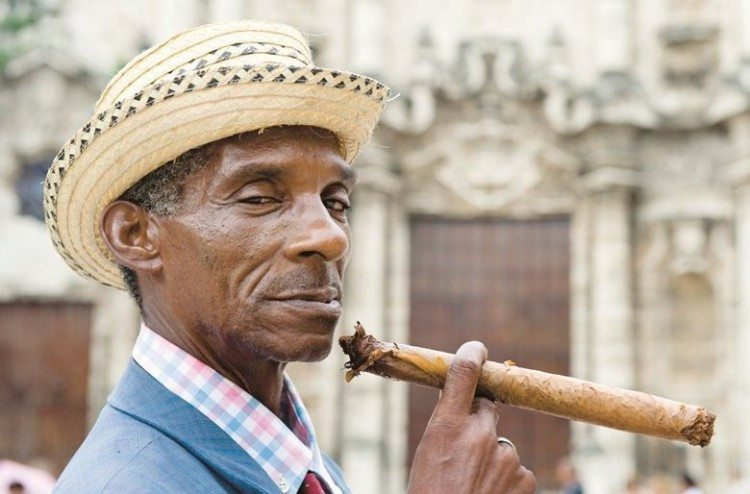 Cuban tobacco has a distinct earthy taste about it, and Cuban cigars are undoubtedly the best in the world. This, coupled with the sense of mystique that has surrounded them since they were banned in the U.S. in 1962, has made them the most sought-after cigars both in the U.S. and the world. However, 2016 has proven to be a historic year for the U.S., and particularly for Cuban cigar enthusiasts. President Barack Obama opened up Cuba to U.S. citizens, and this has helped to ease the flow of Cuban cigars into the country.
The 'forbidden fruit' is no longer forbidden, but it is not exactly easy to get either. What's more, the growing demand for Cuban cigars has led to an influx of fake cigars, even in Cuba. As such, it is important to know your way around when shopping for one. Here is a comprehensive guide to buying the best Cuban cigars.
Avoid the Streets
There are two reasons to avoid the peddlers who propose to sell Cuban cigars on the streets. First, it is not legal to resell Cuban cigars in the U.S., even if they were legally imported into the country. And, second, these cigars are never authentic; they mostly always are Cohibas, and although they may look pristine in their exotic boxes, they mostly are fakes. What's more, they may seem cheap but they are usually overpriced considering their low quality. In fact, even many cigar shops that propose to sell Cuban cigars do not deliver quality. To this end, it is always advisable to buy from reputable merchants such as La Casa del Habano stores.
Go to the Source
Although there are very few merchants who sell Cuban cigars illegally in the U.S., they are hard to find, and this helps give credibility to fake merchants. To this end, cautious consumers always choose to buy from the source: Cuba itself. Since the embargo was relaxed earlier this year, it is legal to bring in at most 100 Cuban cigars for personal consumption. This translates to about 4 boxes of cigars, and they are quite sufficient unless you are a chain smoker. As such, always take advantage of any trips to the island to bring home some authentic Cuban cigars.
However, you will still need to take some precautions when shopping for an original Cuban cigar in Cuba since there are plenty of fakes there too. The streets of Cuba are lined with cigar vendors who propose to sell originals, but they are just as crafty as the peddlers on U.S. streets. You will also find many cigar stalls in shops, hotels, and many other establishments all over Havana. It is easy to get allured by the rows and rows of cigars, but their quality is usually dismal when compared to the real thing. As such, be sure to buy only from established cigar shops such as the La Casa del Habano stores. However, it is not always possible (or affordable) to travel to Cuba, especially if all you want are some cigars.
If this is the case for you, then consider taking advantage of a friend's or relative's trip to the island by getting them to buy the cigars on your behalf. You can also try importing some, but it is not yet entirely clear whether this is legal, yet. There are also many merchants who sell Cuban cigars online, but most of them are fakes. Nevertheless, there are few reputable dealers, and it is easy to find one through online cigar forums on social media sites such as Facebook and Reddit.
However, it is important to proceed with caution when you find one. To start with, be sure to ask the right questions to verify authenticity, and arrange a personal meeting if possible. Additionally, begin with making small orders to verify quality before making large purchases.
Do not be Cheap
Like everything else that is exotic and in high demand, Cuban cigars are anything but cheap. However, many naïve buyers are still allured by the prospect of cheap Cuban cigars, and most of those who fall for the trick actually end up being ripped off. As such, it is important to be ready to pay good money for good quality.
Cuban cigars go for anywhere between $12 and $40 apiece, and there are exotic brands that go for over $50 apiece. As such, in addition to buying from reputable merchants, be ready to spend several hundred dollars for a box or two of original Cuban cigars; however, the price is always worth it when you are puffing away on original Cuban cigs.
Buy Only Renowned Brands
There are numerous Cuban cigar brands in the market, but only few stand out for their superior quality. As such, these are the brands to look for when shopping for Cuban cigars. One of the top and most common Cuban cigar brands is Cohiba. Cohiba cigars are easily available even in the U.S. black market, and they are affordable when compared to some of the other top brands. The H. Upmann is also regarded highly, but it is not as easy to find as Cohiba. Other top brands include Montecristo, Rome Clemenceau, Bolivar Belicoso, and Partagas, just to mention a few. However, it is important to note that these top Cuban cigar brands are also the most counterfeited; for instance, many fakes sold in the U.S. market mostly are Cohibas. However, you should not run into any problems if you deal with reputable merchants.
Make Sure to Check the Goods
Some fake supposedly Cuban cigars are usually picture perfect, but it is nevertheless important to check the sticks before making the purchase. Quality Cuban cigars should be flawless in every aspect. To start with, the wrapper should be smooth all the way. What's more, there should not be any dark or hard spots in the cigar when you squeeze it gently; the tobacco should be fine and well distributed. Additionally, do not shy away from asking questions such as the source of the cigars. Honest dealers should not have any trouble answering such questions. Cons, on the other hand, find such questions uncomfortable and easily give themselves away or contradict themselves; run if you notice nervousness or fidgeting.